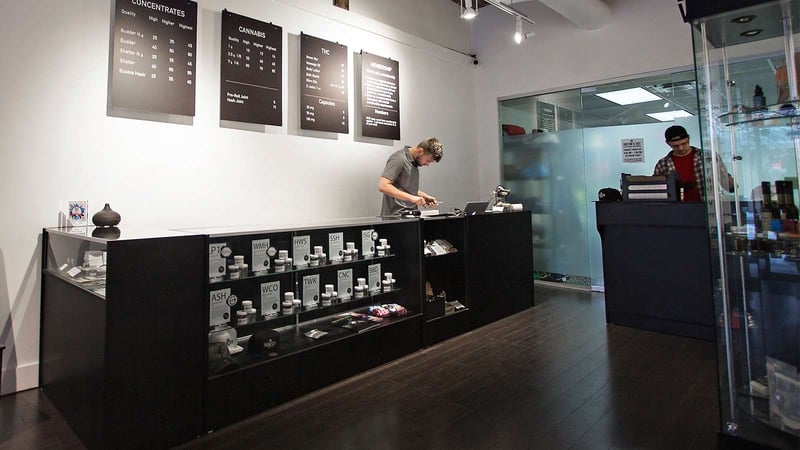 Cannabis retailers across the country have begun the process of adopting more advanced retail technologies. One of the biggest benefits of dispensaries has been the progress made in creating high-quality POS systems that have the functions needed for them to optimize their business practices.
One key technological aspect of cannabis POS systems that is not often discussed is the ability they give you to more effectively control and update your online menu listings on sites like Weedmaps, Leafly, or Leafbuyer.
Over 81% of people begin their purchasing journey for all types of products online, and cannabis is no different – so making sure your menu is always accurate is one of the first steps you should take when seeking to build your customer base. Here are three benefits of using online listings and menus at you retail operation.
Accurate Store Location
One of the biggest hassles for businesses that rely on physical traffic is keeping information on their location, hours of operations, and inventory listings up to date online. A well-designed cannabis POS can essentially automate this process for you, ensuring that information provided to customers online is correct and accurate at all times.
Saves Time & Money
Keeping up with the requisite data entry necessary to ensure your inventory is accurate requires a lot of time. A dispensary POS system that automatically updates inventory in real time as it is delivered and sold will eliminate much of this wasted time – which ends up saving you money as well.
Reduces Human Error
Even the most dedicated employee will occasionally make a mistake from time to time. In most retail settings, this isn't an issue, but when it comes to cannabis sales, human error in reporting or compliance requirements can see your business fined or your license to operate revoked. Using a POS system to automate this and generate the necessary reports will dramatically reduce the chance of these types of errors occurring.
By ensuring that your online listings and menu are always up to date and accurate, you'll never find yourself in the position of turning away a customer who has invested the effort of coming to your dispensary.
The Cova POS system is preconfigured to automatically sync up your dispensary listing and menu with Weedmaps, the largest national cannabis listing site. To learn more about how Cova can help you take your dispensary to the next level, contact our team of cannabusiness experts today.