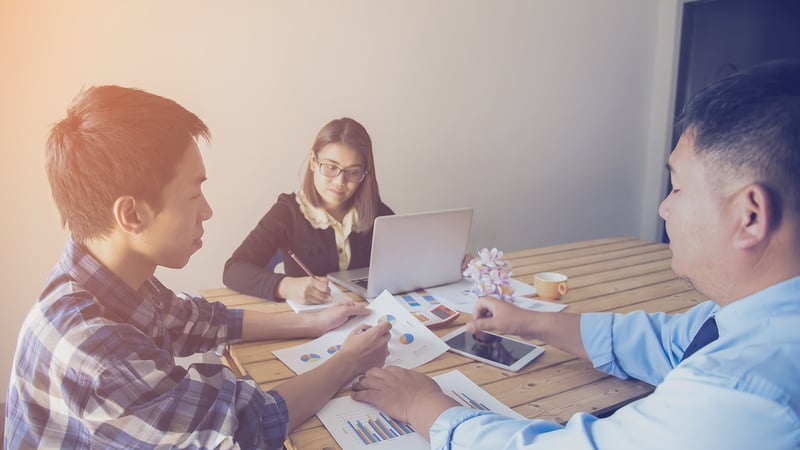 You've weathered the cannabis application process, received your permits, paid the fees and can finally see the light at the end of the tunnel. Soon you'll be open for business and ready to introduce your new dispensary to the world. If you're smart, you have a catchy name, logo, and growing buzz from your community outreach efforts. Now it's time to take it to the next level.
We all know the saying, if you build it they will come, but what's your game plan once the excitement dies down? How do you plan to market your cannabis dispensary within a small budget? Keep your open sign lit, tap into your target audience and grow foot traffic with these low-cost marketing strategies.
1. Engage on social media
Joining social media is an inexpensive marketing tool to grow your cannabis dispensary brand. When the tools are used properly, you'll be able to drive targeted traffic to your website, boost your site's SEO, and build brand loyalty. Remember, you get out of it what you put in, so if you want to see positive results interact with your customer base and update your social media pages frequently.
2. Feature and promote unique products
Are you an exclusive retailer to a popular cannabis brand? Share it, promote it, scream it from the rooftops. What you carry in your store makes you unique and can drive more traffic to your operation. Don't hesitate to give consumers a reason to come by and shop.
3. Establish a blog
It may sound like a major undertaking, but blogging is a powerful way to promote your dispensary. If done right, blogging will establish yourself as an industry expert and help you develop an online community. To maintain a steady stream of content, we suggest creating a monthly or quarterly content calendar and assigning posts to your A-team and rock star budtenders.
4. Find cannabis partners and cross-promote
Increase your brand equity by partnering with a well-known brand on your social media channels, blog, or email. This marketing technique is called cross-promotion and is an easy and economical way for you to reach more people and gain more exposure. It's a win-win situation for all involved and a proven tactic that is commonly used in many industries.
5. Target groups with email marketing
Sometimes you want to share an exclusive deal with your diehard fan base, give your cannabis connoisseurs a heads up about a long-awaited strain, or promote a program to incentivize new customers to return. With many email marketing services, you have the ability to segment the new customers from the true cannabis nerds and target each group with select messaging.
Don't have an existing mailing list? Run a promotion to grow your contacts, and sign up for an inexpensive service like MailChimp.
Still in the ideation phase? Download our e-book to learn what it takes to open a cannabis dispensary and move one step closer to making your green dream come true.