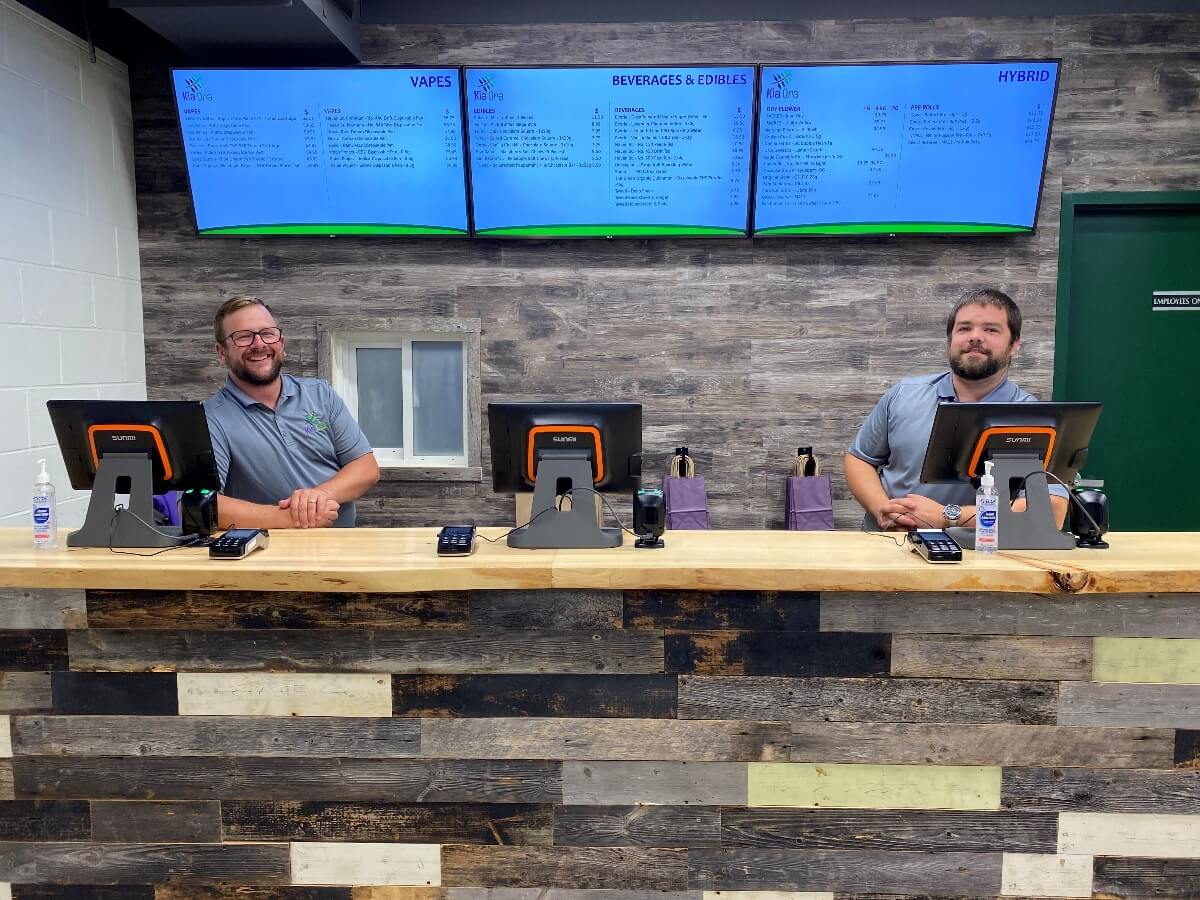 When DJ O'Connors and Matt Harrison opened Kia Ora Kannabis in Thunder Bay Ontario, they knew that being ordinary was not an option. To guarantee their success in the dispensary business, they would need to create a unique brand and an unforgettable customer experience. And that's exactly what they've done.
By focusing on the key fundamentals of a successful retail business, and putting the right systems in place, they've grown to be the biggest retail success story in Thunder Bay. Now they're willing to share what they've learned to help others who are new to the game.
Teaming Up With the Right Tech Partner
"We had researched a few other POS providers, but didn't feel they were the best fit to represent our brand," DJ says, reflecting on the search for the right technology partners.
The two owners trace their fast track to success back to a free industry seminar hosted by Cova Software in February 2019. They felt the Cova team were the perfect partners to provide not only the tech, but the knowledge, experience and support needed for a successful retail launch.
"Cova wasn't just selling a product. They genuinely wanted to help retailers who wanted to get into the business, and share best practices and what should be considered to be successful," says DJ.
"That seminar covered everything on how to be successful," adds Matt.
The Cova seminar coached retails how to provide the best customer experience possible by leveraging industry-leading POS technology, as well as teaching crucial business concepts such as how to design, build and market a retail store.
One of the key concepts was branding, and how to tell a unique story through environment and experience. The two entrepreneurs used these important fundamentals to craft their unique brand concept - and thus Kia Ora was born.
Creating a Unique Brand Experience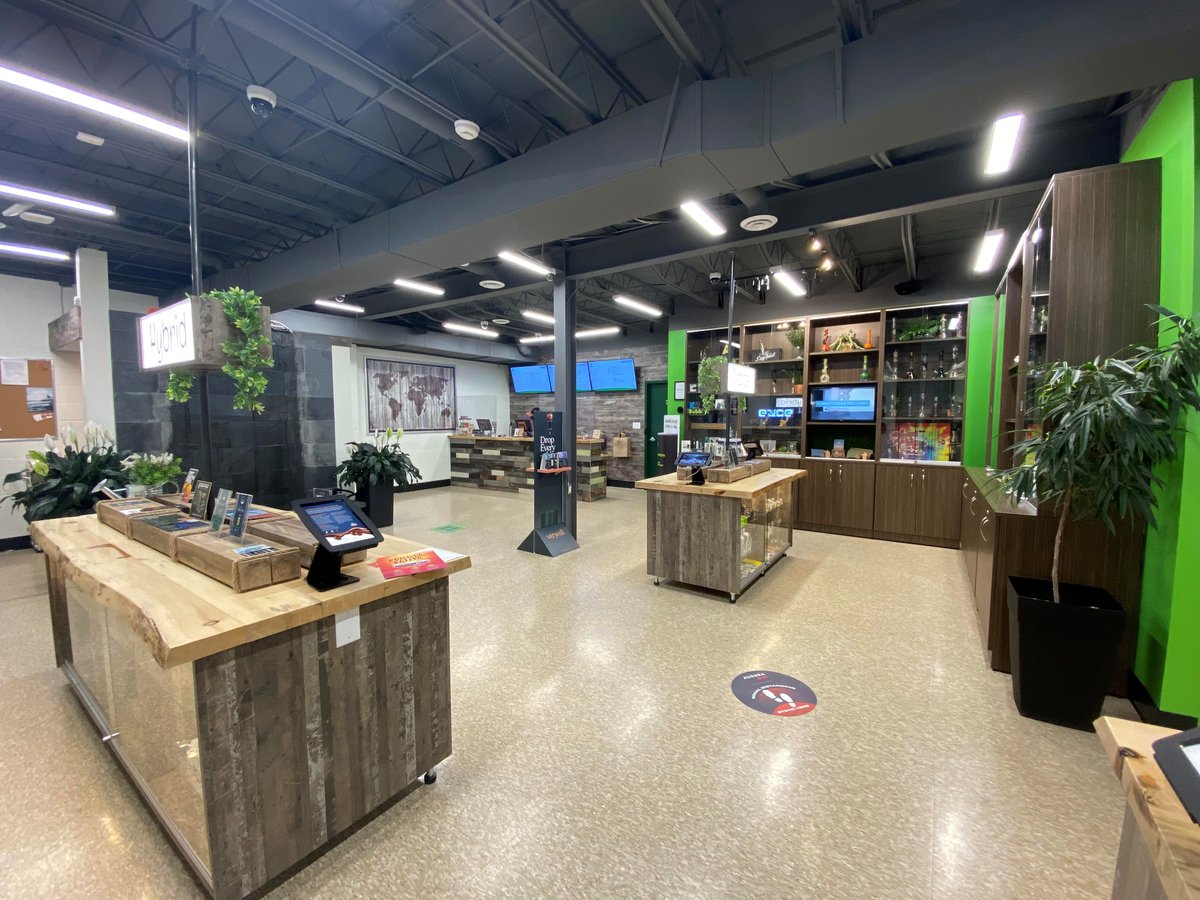 'Kia Ora' means many things in the Maori language - drawing from DJ's New Zealand roots. It can mean 'welcome', 'hello' or 'good health'. The two founders wanted their dispensary to be a living embodiment of these concepts, with a welcoming atmosphere that would put visitors at ease, especially those new to the retail Cannabis experience.
Inspired by design ideas from the Cova seminar, they took the concept of adding a calming water feature and ran the extra mile with it. Not only did they create a Koi pond with 12-inch fish (that customers can't stop talking about), but they hand-built the entire store to capture the essence of the great outdoors.
True to their unique brand, a ceremonial haka dance ceremony ushered in the grand opening of Kia Ora, the first locally-owned cannabis retail store in Thunder Bay. Now, less than a year later, business is booming, even among challenging times and fierce competition.
...But the journey wasn't always so easy.
Following the Cova Roadmap to Success
"Building the store before having the license was a very risky investment," DJ recalls. The owners began with no guarantees that they would even get a license to sell cannabis. Following the guidance of their partners at Cova, Matt and DJ decided to open and start operating Kia Ora as soon as possible.
They survived off of accessory sales for an entire year, because they knew how important it was to build brand recognition and to get their processes down by mastering the POS system.
The first days, weeks and months of a new dispensary can be chaotic. POS downtime or compliance violations could deal a catastrophic blow to a new business. DJ and Matt were already industry pros by the time they received their license to sell cannabis in June 2020.
"Cova POS was worth every dollar and cent," DJ says. "We used Cova to run and sell accessories first. When we switched over to cannabis sales, we were golden. We had all our ducks in a row. We knew we could handle high volume without worrying about the system crashing."
"We knew all the reporting would work," adds Matt. "We already knew everybody on the Cova team, and who to talk to if we needed support."
Powerful Data Enables Better & Faster Transactions
Cova's backend puts valuable information at the fingertips of retail owners. It's easy to make quick decisions and optimize the business on-the-fly.
"Cova's dashboard and reporting allows us to easily look at how much we're selling, average transaction cost, and how much one budtender is selling versus another," Matt explains. "We can see it in real-time. By 5:00pm we pretty much know what sales are going to be for the day."
With these powerful analytics, owners can make real-time decisions about staffing, product selection, customer experience and more - making sure operations are smooth and they're always hitting their targets.
Retail sales can be exhausting, especially in the early days of a new store. The visibility and control of Cova POS allows owners to monitor their stores from anywhere. They can even take well-deserved time off without losing operational insights. DJ was able to watch live from Cuba as Kia Ora broke a new sales record!
Fast Transactions Help Improve Customer Experience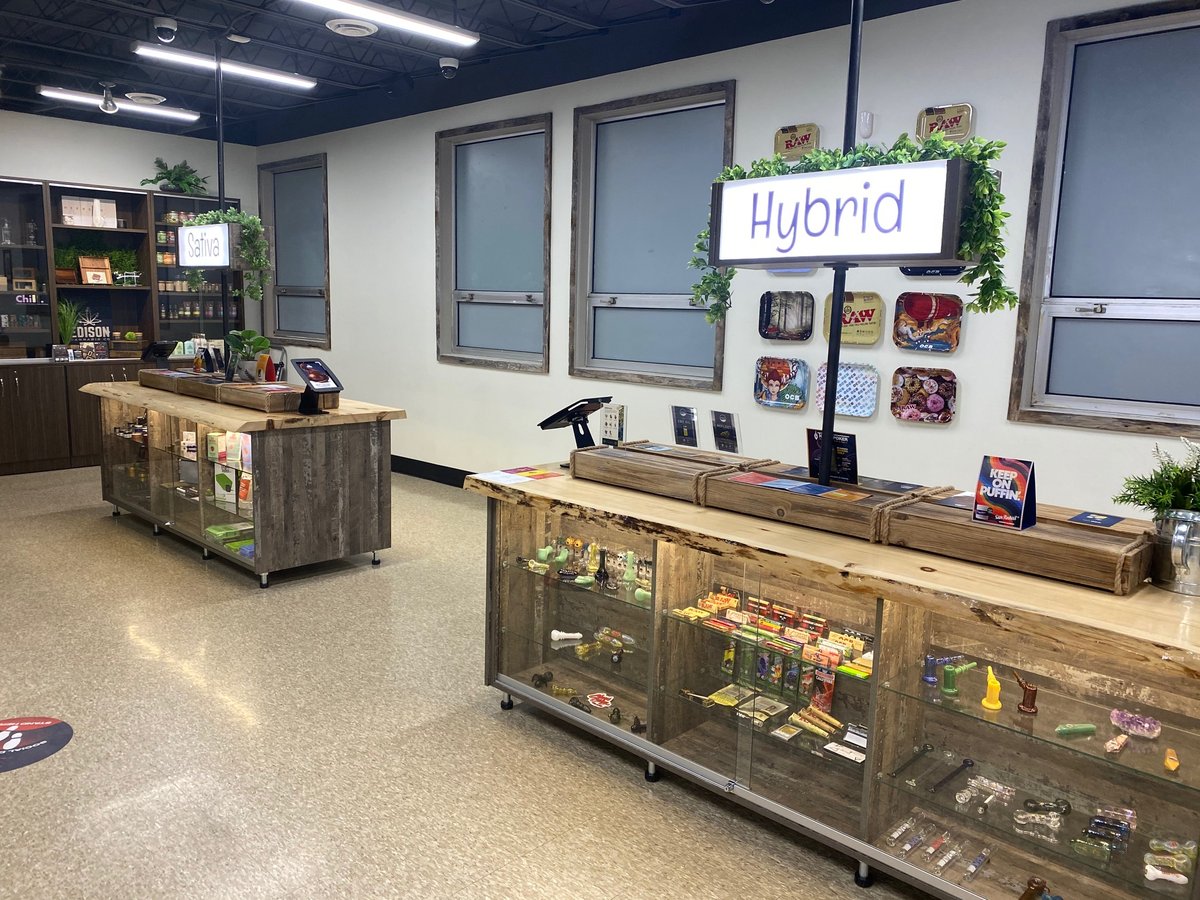 "People spend more when they're having a good time," Matt says. "Customer experience is everything. We don't sell weed; people can get that anywhere. People come back for the customer experience. We leverage the Cova technology to make a better experience for our customers."
Cova software is quick and easy to implement. New budtenders can be trained and ready to go on the simple and intuitive interface in a matter of minutes. Before long, using the POS becomes second nature and effortless.
Instead of fumbling around with a clunky interface, employees can focus their time and energy into doing what really matters – providing an amazing customer experience.
Other POS systems run into frequent delays and lengthy transaction times. Cova is lightning fast, making purchasing cannabis and accessories a breeze.
It's no wonder that Kia Ora is the highest rated retail cannabis store in Thunder Bay, with over one-hundred 5-star reviews. Kia Ora has also started to pursue new opportunities for growth, beyond the walls of their physical store.
Cannabis Experience Elevated Through a Cova Preferred Partner
Cova easily integrates with other software and services, including dispensary delivery services that can add a new line of revenue to a retail business. By integrating with cannabis ecosystem partners, a new brand can enjoy an instant boost of credibility and reach new audiences who may not have otherwise found their physical location.
With all this sales volume, Kia Ora needs to make sure they are always operating above-board and following regulations, which they trust Cova to help them do.
A Trusted Name in Compliance
"When we had our inspection, they asked what our point of sale company was. We said 'Cova', and that was the end of the discussion," says DJ.
As an industry-leader in POS systems, Cova reporting is known and trusted by regulatory agencies. Cova provides the training and systems to make sure that retail owners stay compliant. Owners can rest assured they can easily provide the necessary reports, at the touch of a button, whenever required.
By making sure they have their bases covered, in terms of compliance, Kia Ora is set up for long-term success.
Looking Toward The Future
"We knew we didn't want to just open one store, we wanted multiple stores," Matt and DJ confess.
Due to the resounding success in Thunder Bay, the owners of Kia Ora didn't wait long to make that vision a reality. Their second store is already under construction, and is highly anticipated to break new records upon opening.
What has allowed them to grow so quickly and build a strong brand reputation that keeps customers coming back to Kia Ora? It's all in the customer experience.
If you've got a retail vision, Cova's got the versatile tech you need to automate compliance, improve efficiency, and free up your time to focus more on the experience you want to deliver.