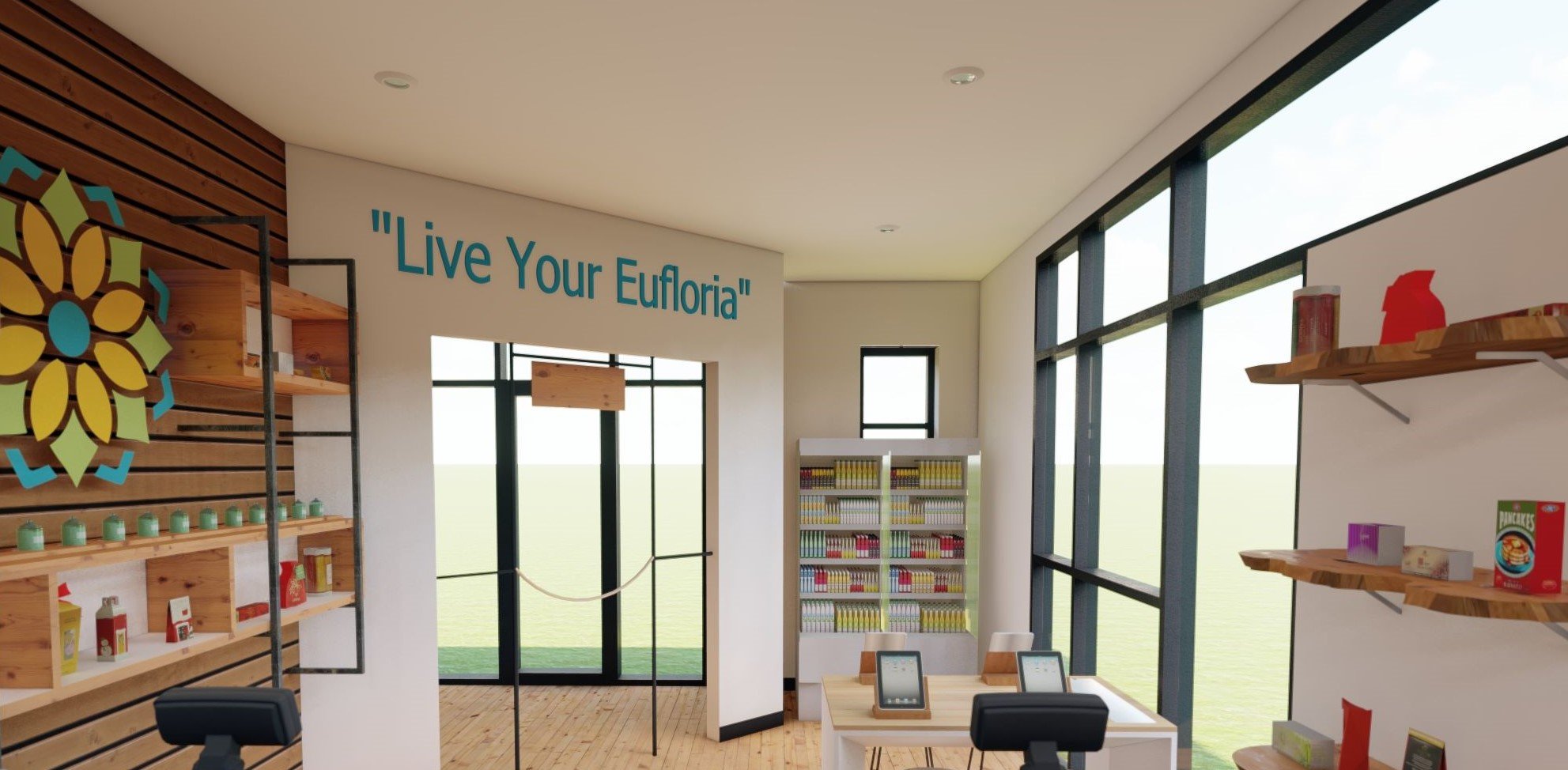 As cannabis retail booms across the United States and industry consolidation is on the cards, various big brands are looking at establishing a presence from coast to coast. There are various retail business models that dispensaries may consider but the franchise model stands out, involves fewer risks, and can help companies expedite their entry into new markets. It is being pioneered by Oklahoma's Eufloria, which is America's first legal and fully trademarked cannabis retail franchise company.
Eufloria is the brainchild of 3 former US marines who aspired to do something good for their local community after returning home from the wars in Iraq and Afghanistan and decided to take the plunge into the legal marijuana industry. After opening its first store in September 2019, Eufloria has quickly branched out into multiple franchise stores with 5 locations in Oklahoma and 6 more franchise dispensaries opening up soon, as they expand to other states across the country.
Cova recently caught up with Darwin Cooper, VP of operations at Eufloria, who has been instrumental in streamlining dispensary operations across all franchise stores of Eufloria. We learned more about Eufloria's future growth plans, why customers love their brand and their cannabis cafe concept, which gave birth to Oklahoma's first consumption lounge experience, and why they decided to switch to Cova from another cannabis POS system.
CANNABIS FRANCHISE MODEL AND NATIONAL EXPANSION
Aiming to set the mainstream benchmark by elevating and standardizing retail in the cannabis industry, Eufloria has developed an excellent franchise model for dispensaries who want to be a part of an established brand and benefit from standard operating procedures.
"Many cannabis entrepreneurs may not have industry knowledge, business experience, or financial backing to succeed in this extremely compliance-heavy and regulated business. We lay down the structure for them and offer them the complete package for what is considered an average royalty fee in national franchising. It's a win-win situation for them as they still completely own the business, but get a quicker time to market, a well-established brand image, and a proven business model as compared to an independent dispensary.", says Darwin, when elucidating why franchise owners choose to partner with Eufloria.
A big company with multiple stores can negotiate better deals when it comes to purchasing products in bulk and can thus compete better in the market by offering high-quality cannabis and accessory products to consumers at reasonable prices. Darwin says that Eufloria's franchise model is unique as most other cannabis retail chains tend to be corporate-owned, unlike Eufloria. As the legalization wave sweeps the country, Darwin believes that this competitive advantage will attract more potential dispensary owners in new markets to Eufloria, who will benefit from being associated with a nationally recognized brand.
MEDICAL MARIJUANA AND CUSTOMER EXPERIENCE
Eufloria prides itself on offering the highest-quality products and services to the cannabis consumer market. Darwin says that the culture at Eufloria entails treating its customers like family, and they make the best efforts to offer proper care to their members. Their regular customers particularly love the consumption patios at some locations that share premises with 'The Gypsy Coffee House', where they can consume their medical cannabis while sipping a coffee or eating lunch.
"At Eufloria, we don't use the term budtenders, we call them cannabis consultants. Our cannabis consultants welcome clients as if they are coming home to their family and always give new members a tour to make them feel comfortable.", says Darwin about the customer experience they are curating at all their dispensaries.
The cannabis consultants ask the right questions to determine what kind of feeling a member is seeking or which ailment they may wish to relieve. Cova's POS system has been particularly instrumental in empowering Eufloria's cannabis consultants with product information and details, allowing them to offer an elevated customer experience, resulting in a higher client retention rate.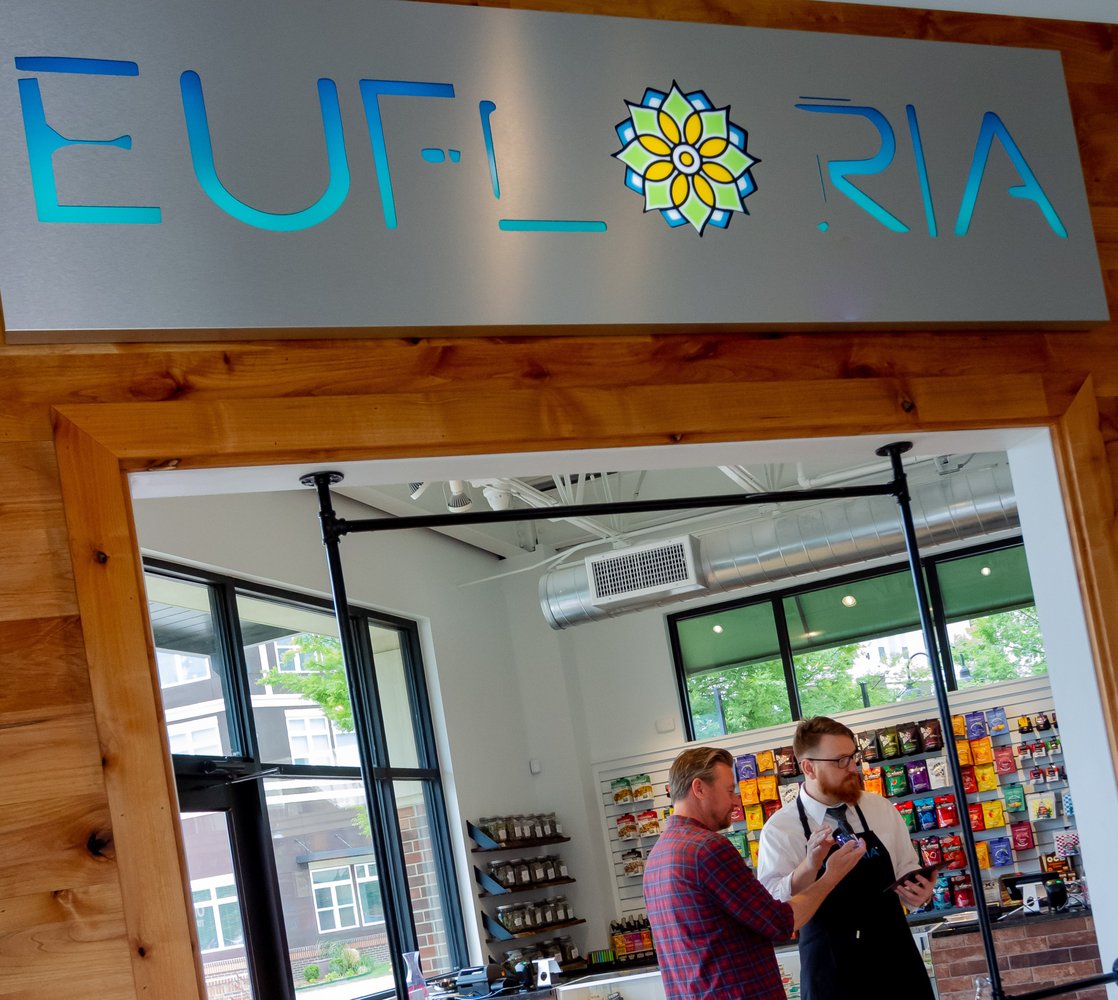 SWITCHING TO COVA AND OPERATIONAL EXCELLENCE
When Darwin joined Eufloria over a year ago, he was not impressed with the POS system they were using and expressed his concerns to the leadership team. His operational needs included the ability to monitor products from anywhere, set variable pricing across franchise stores, have a standard loyalty program and generate operational reports as and when required, and he found the perfect solution in Cova. It's important for Eufloria's team to regularly monitor all aspects of every product, including expiry and THC or CBD percentages as well as state legal limits, because they want to offer the best experience to their customers. With Cova's product catalog structure and other dispensary POS features like seamless integration with third-party software, Eufloria is indeed achieving operational excellence.
"The thing I love most about Cova is the tablets. Our consultants can take the patient around the dispensary, build a cart for them, and put it in the queue while they browse around the store. When they are ready to check out, their items are already all packed for them, allowing for a seamless shopping experience."
Metrc has been put on hold in Oklahoma for now, but Cooper is happy that Cova's support team has been in regular touch to ensure that Eufloria is all prepared to navigate Metrc's tracking system whenever it is implemented. And although he is still exploring how Cova's many other advanced features can help Eufloria streamline its dispensary franchise business further, he knew he had made the right decision to switch to Cova, when on 420 this year, one store that was still using the former POS suffered due to an almost all-day system outage while all other dispensaries using Cova had a successful 420 with 100% POS uptime.
"Our CEO, Eric Dangler, often says that we must partner with a company that already has decades of point of sales experience and then brought cannabis into the fold to create a flawless product, rather than cannabis experts who launched POS software services when they saw an opportunity."
Eufloria's team aspires to have cannabis retail franchises in every US state and grow it into a billion-dollar company, and in this journey, it made perfect sense for them to choose an enterprise retail solution like Cova, that matches their every step and grows with them. If you'd like to learn how Cova can help you streamline your dispensary operations, book a demo with us now.