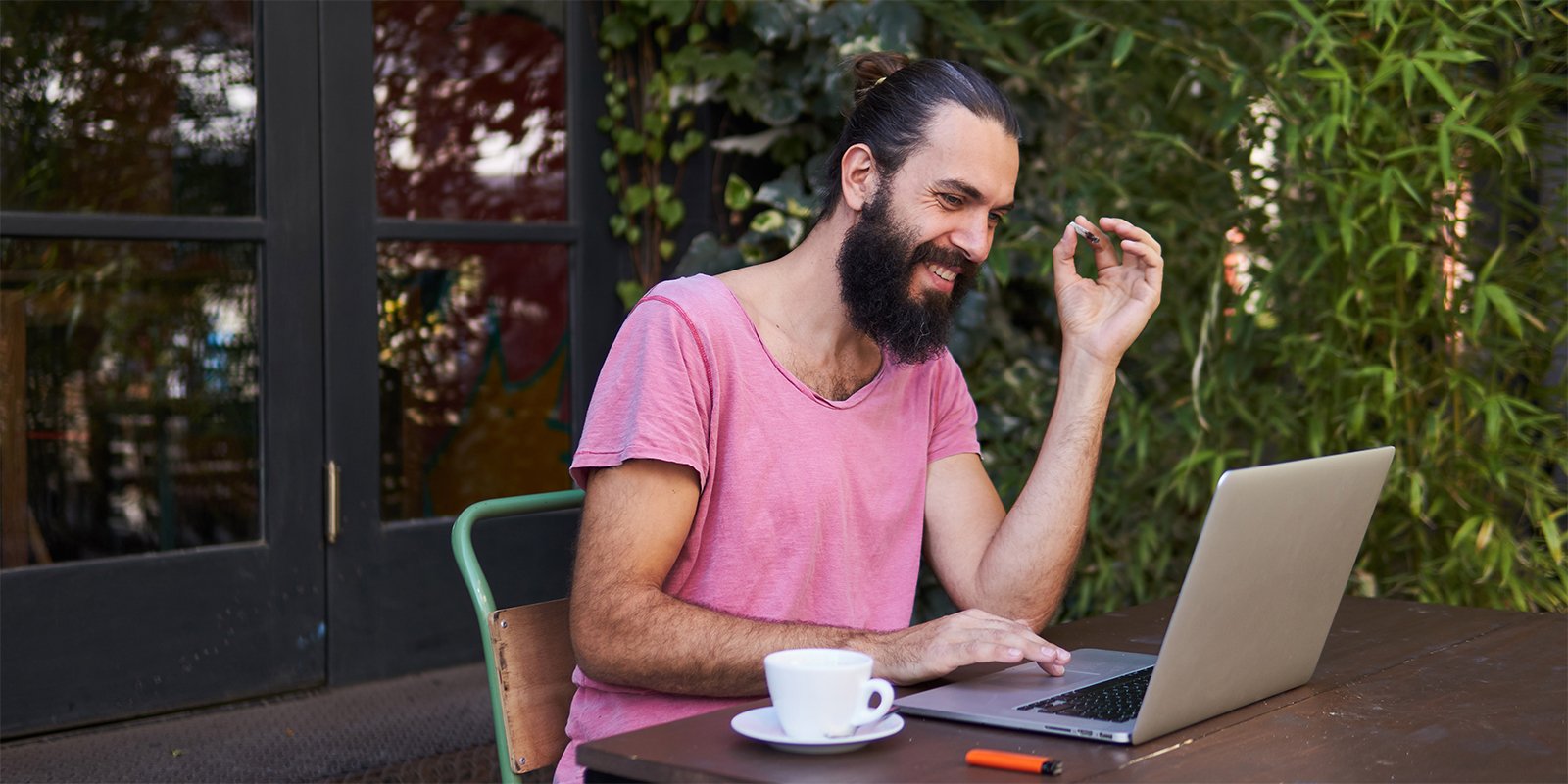 Cannabis prohibition isn't dead yet, but it's safe to say it's dying. And nothing announces the funeral louder or more happily than the emergence of cannabis consumption lounges and social-use venues.
Before COVID-19 and the resulting restrictions on social gatherings, consumption lounges were popping up worldwide, and in Canada, the drumroll for consumption lounges was building. Lawmakers in Ontario were accepting comments for legislation that would permit social use within the province. Now that we are returning to some sense of normal, talks have renewed about legalizing indoor cannabis consumption lounges, as some outdoor lounges are already open in Ontario.
Plenty of cannabis enthusiasts are wondering where, where, and how they'll be able to consume cannabis in Canada — and entrepreneurs are eagerly awaiting the green light. In the US, Nevada and Illinois legalized cannabis consumption lounges in 2021, and business is booming.
If you're thinking about opening a cannabis consumption lounge in Canada or the US, get a head start now by considering your concept and customer experience. If you're looking for some inspiration, the following business models will get your creative juices flowing.
Here's Our 7 Favourite Weed Bars
Below is our list of our top 7 places to smoke weed across the globe, with a focus on North America. Keep your eyes peeled to this list in the near future, as we'll be adding more candidates as more come along.

The Original Cannabis Cafe
West Hollywood, California
The Original Cannabis Cafe by Lowell Farms stakes a valid claim to its name. The West Hollywood cannabis restaurant was the first of its kind in the United States, beating out hundreds of other candidates.
The cafe is Instagram-chic. Hanging plants, rough-hewn wood floors, and vintage brick walls give off a trendy vibe, while the large windows open to a spacious patio. The cafe's air isn't as smoky as you might expect. Lowell uses a specialized odor removal HVAC to keep the neighbors happy.
Under the Original Cannabis Cafe's business model, a "Flower Host" meets customers at the door of the restaurant. He or she serves as a personal guide throughout the experience, recommending pre-rolls. infused flower or edibles based on customers' familiarity with cannabis.
But will the food get you high? For an extra $20, the answer is yes. Any dish can be dosed with 25mg of THC or CBD for a gastronomical experience like no other.
Less experienced consumers may feel uncomfortable using cannabis for the first time, so Flower Hosts are specially trained to help them stay safe. So far, the Original Cannabis Cafe has had no serious incidents of overconsumption or driving under the influence.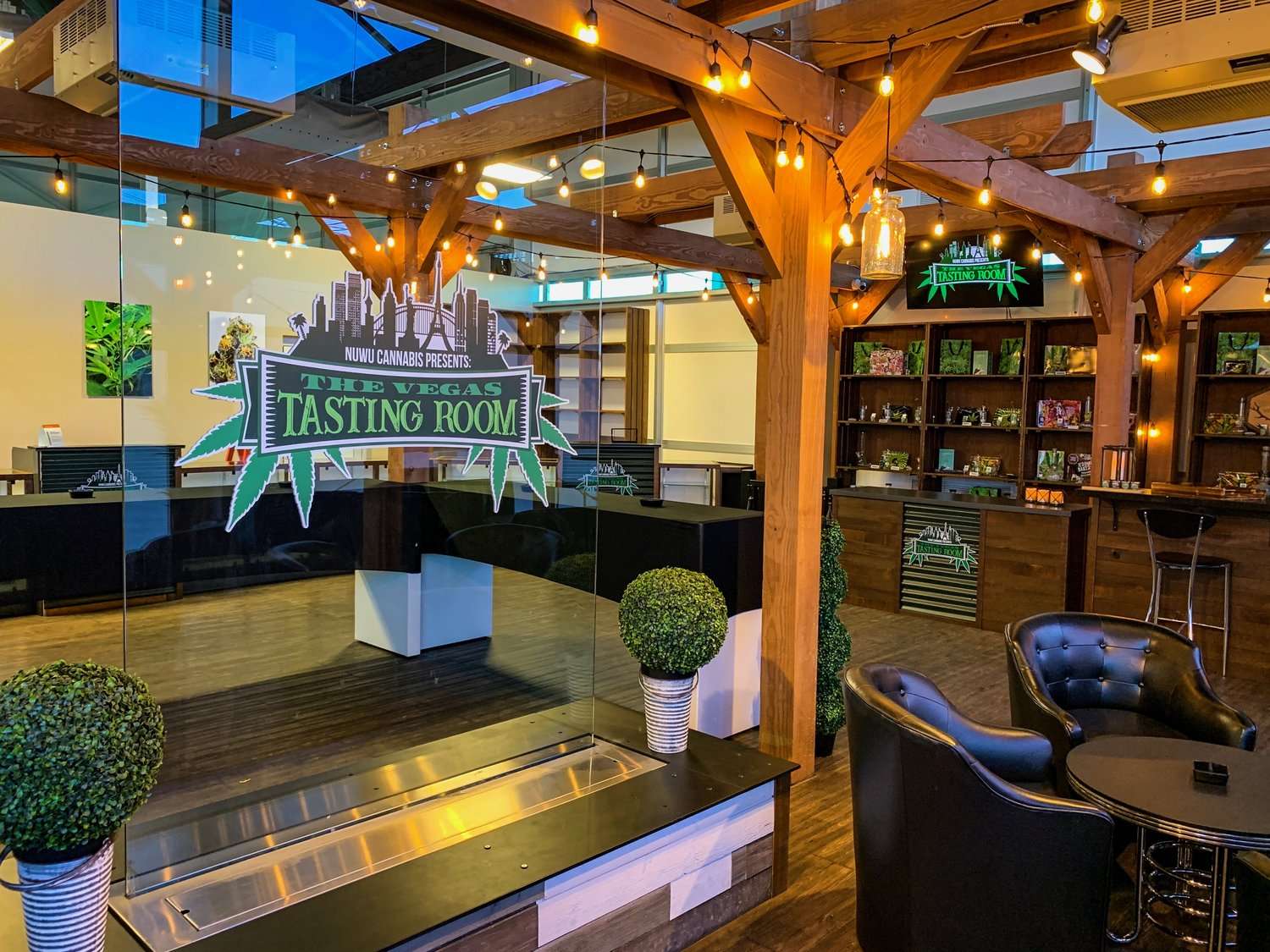 NuWu Cannabis
Las Vegas, Nevada
NuWu Cannabis does retail in grand, Las Vegas-style: large and loud. At 16,000 square feet, NuWu Cannabis is the biggest dispensary in the world —- and so far, the only social-use establishment in Vegas, with The Reserve and Raider Room expected to open soon. Social-use legislation stalled in Nevada's legislature but NuWu gets a bye. They're owned by the Paiute tribe — and located on tribal land.
Though the partitioned lounge features some comfy chairs, NuWu's Tasting Room isn't a cafe. It's a place to "try before you fly." After customers have committed to making a purchase, they can use NuWu's sterilized pipes, bongs, and dab rigs to try whatever they choose and make their selections.
NuWu spices things up with social events like Puff 'n Paint. The Puff 'n Paint program breaks out the canvas and brushes to let customers get in touch with their creative muse as they smoke.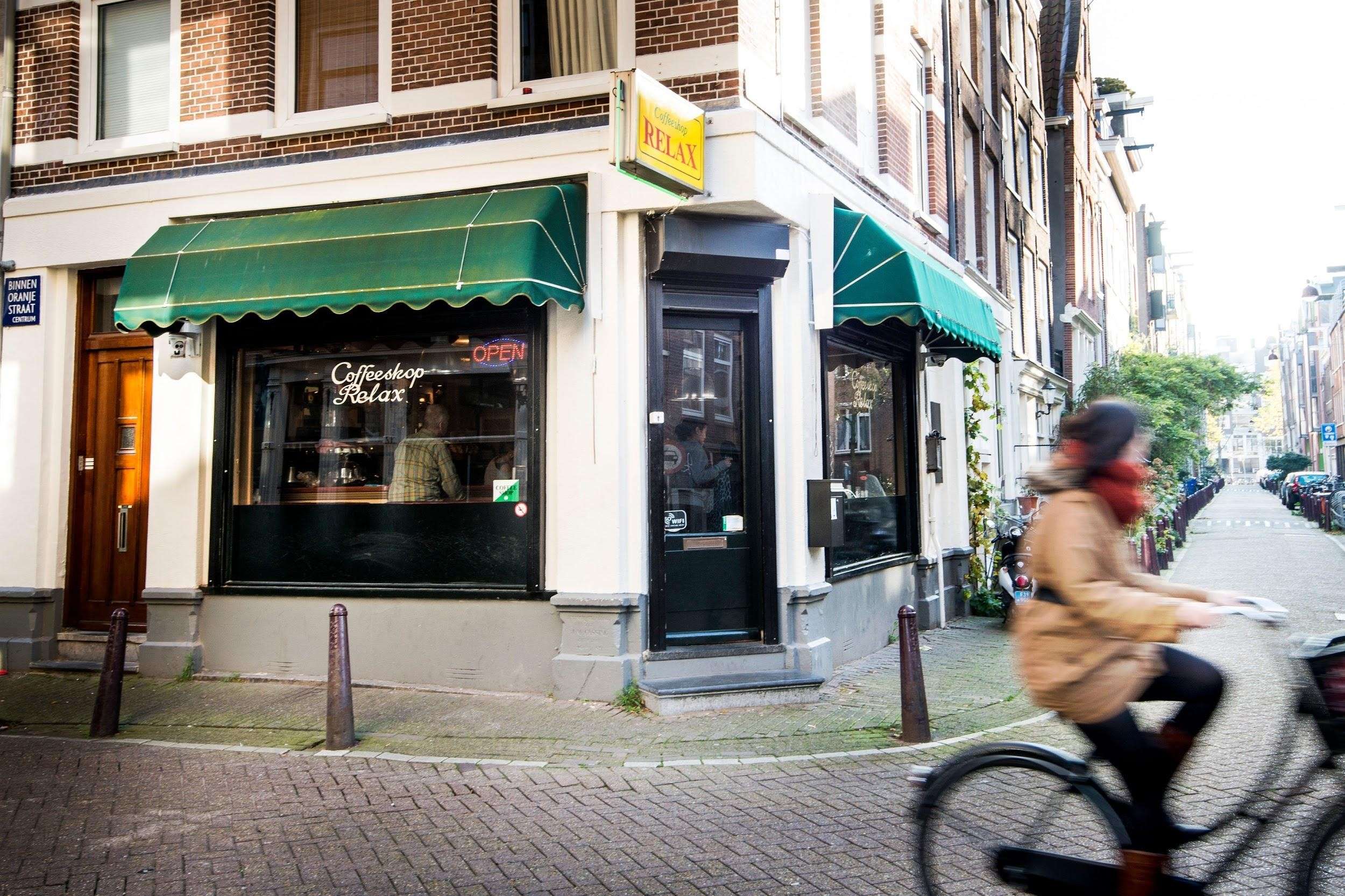 Coffeeshop Relax
Amsterdam, Netherlands
Amsterdam's famous "coffee shops" serve more than coffee. Coffeeshop Relax — located just five minutes from the central transit station — offers the complete Amsterdam experience amidst historic buildings and centuries-old canals.
Relax is the quintessential Dutch coffee shop selling cannabis as well: a homely space with warm lighting like a casual neighborhood bar. Flower and hash are on the menu, with an emphasis on old-school genetics like Thai and Acapulco Gold.
Customers might expect the classic chalkboard list of the day's offerings, but Relax is thoroughly modern. The days' specials are displayed online with a breakdown of their terpenes and cannabinoids, epitomizing cannabis retail in the most laidback fashion.
SPARC
San Fransico, California
The SPARC Patient Collective is a five-store dispensary with consumption-lounge roots that go back to 2010. SPARC is strongly focused on helping disadvantaged patients access quality medicines. It comes as no surprise that their consumption lounge is located in a humble area of San Fransico rather than someplace gentrified.
At SPARC, patrons are more likely to sit with laptops than friends. It's less like a brewery and more like a Starbucks, making SPARC perfect for the high-functioning daytime connoisseur.
Members of the collective have free access to a Volcano Vaporizer to consume their purchases. Ironically, SPARC won't let you spark up a bowl; it's a vapor-only establishment.
Moe Greens
San Francisco, California
Of all the consumption venues on this list, Moe Greens dispensary feels the most like a true lounge lounge. The swanky interior design is pure Art Deco, with pressed-tin ceilings and mahogany panels.
Customers relax amidst a distinctively 1920s vibe that echoes the underground "speakeasy" clubs of the alcohol prohibition era. But instead of secrecy and flappers, you'll find a well-lit room with dab rigs and overstuffed leather booths. Maybe it's a throwback; maybe it's fitting decor for the 2020s — and the end of cannabis prohibition.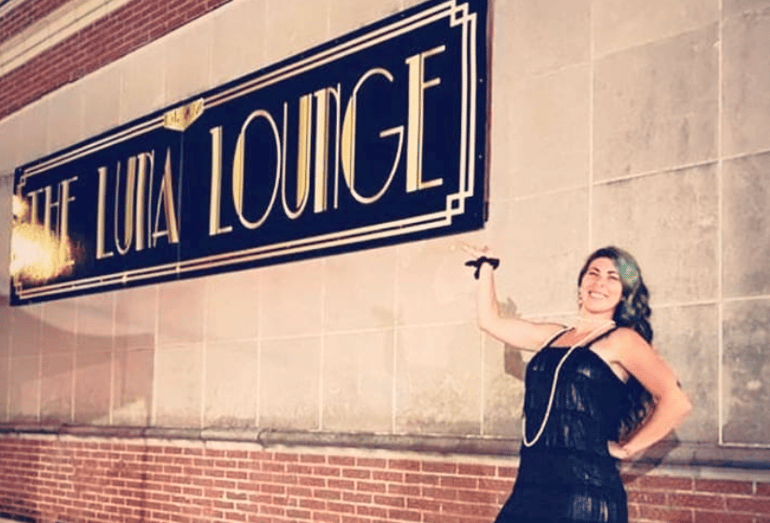 The Luna Lounge
Sesser, Illinois
The Luna Lounge is Illinois' first on-site cannabis consumption lounge and smoke shop. From the moment you walk into The Luna Lounge, you will be whisked back to the 1920s prohibition era. With a lush, luxurious, and intimate space in a fully renovated vintage building, there are multiple options to satisfy all your cannabis and entertainment needs.
The Luna Lounge also plans to organize monthly seminars to help educate consumers and encourage cannabis understanding and use. They aim to show the world how amazing and beneficial cannabis can be to people of all ages, and consider this herbal medicine as an alternative for various ailments, whether you need it for anxiety or just alleviating stress.
The Bend Cafe & Lounge
Grand Bend, Ontario
The Bend Café and Lounge, an outdoor cannabis consumption lounge next to a cannabis store in Grand Bend, ON, strives to smash the stigma surrounding cannabis culture and consumption. With an outdoor patio, they want to provide their customers and the local community with a space that allows cannabis to be consumed safely and alongside knowledgeable staff who can help explain the products. With farmgate cannabis legalized in Ontario, more cannabis consumption lounges are on the horizon in 2022.
All recent signs point to growing interest and demand from people to consume cannabis in a licensed and regulated establishment - be it an outdoor cafe, a restaurant, or a travel retreat. Ideas for cannabis consumption lounges are practically endless. If you're looking to tap this new corner of the cannabis retail market in Canada or the US, stay tuned for more from Cova. Subscribe to our blog for the latest news and tips.
Things to Look Out For
When it comes to consuming cannabis, your setting can really impact the experience that you have. It's nice to finally have a cool place to let loose and not have any stigma involved. A few really great value-adds to search for in pot lounges is live music, complementary coffee, friendly staff, the overall feel of the space, and food and drinks the place has, and more.
The one challenge with cannabis lounges is that marijuana falls under the same umbrella as other smokable products such as tobacco, making it challenging to get approved for indoor consumption. Regardless, we're seeing a ton of new innovation in the space.
If you're interested in learning more about upcoming legislation regarding cannabis lounges, be sure to click the subscribe button and join our mailing list. We provide tons of new updates all about the cannabis industry.