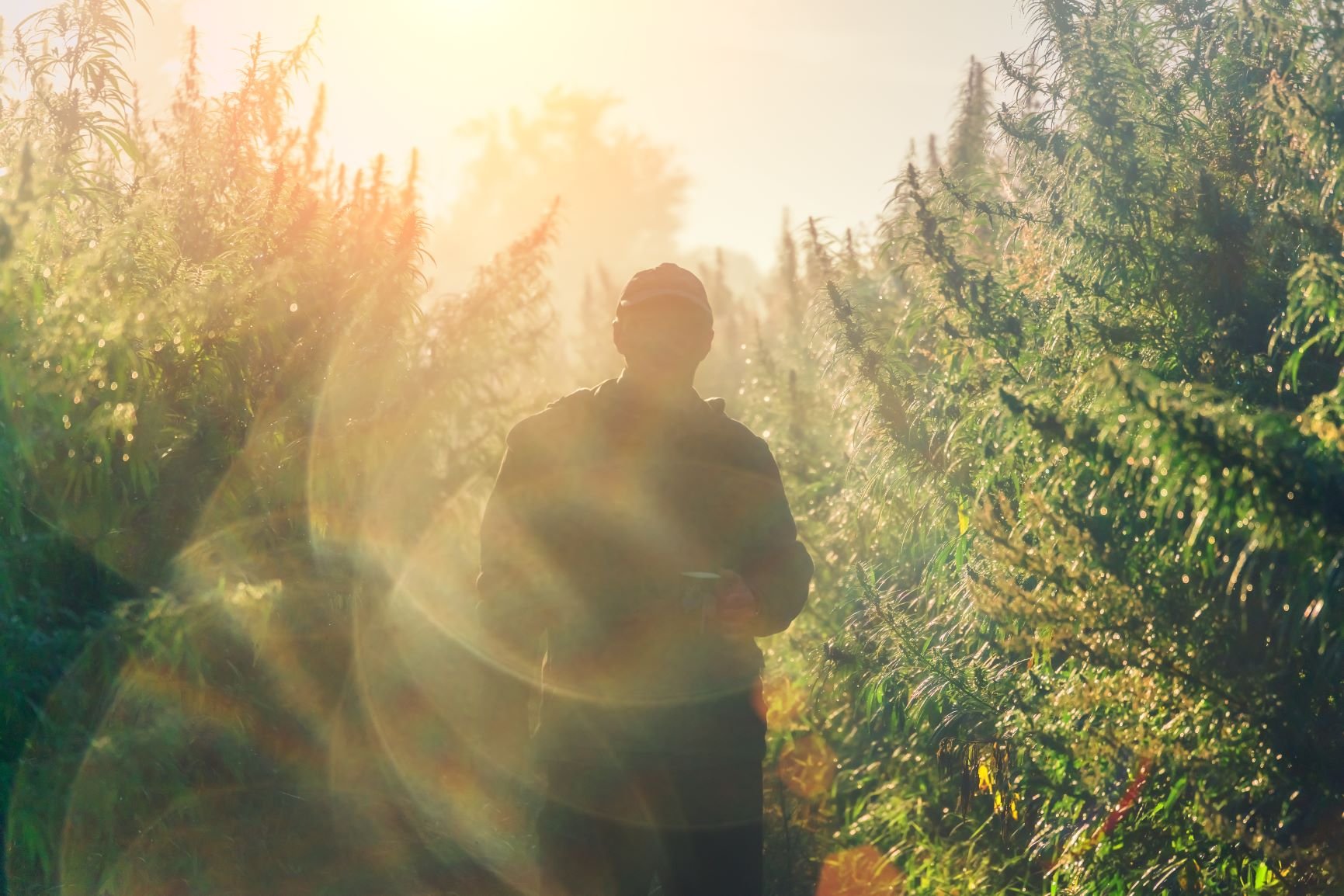 The cannabis industry in Canada is on the verge of another revolution- conscious cannabis consumers are increasingly looking to buy locally grown products as they increase their knowledge about the plant, the companies producing it, and what their brands stand for. Opening a farmgate cannabis retail store presents an opportunity for licensed producers in Canada to sell their products on-site and connect directly with consumers while painting a brand image that is true to their values. In April 2020, Thrive Cannabis officially became Canada's first provincially authorized farmgate retailer to open a store in Ontario. As other provinces streamline regulations, there are opportunities galore for growers and microbusinesses across the country to capitalize on and have a meaningful impact on the ever-evolving cannabis industry.
Farmgate cannabis is a retail framework that enables direct-to-consumer sales at a federally licensed production facility in Canada. This model allows cannabis growers to build their brands in novel ways and have the opportunity to tell an authentic story, strengthen trust with customers, and enhance loyalty. This framework has previously been implemented across several industries, including wineries, breweries, and distilleries, and we can learn from them while creating something unique for cannabis enthusiasts. Cova Software recently teamed up with CannDelta and Thrive for a star wars-themed How to Navigate Farmgate Cannabis Retail webinar on May the 4th, where attendees got to learn about all the forces impacting farmgate cannabis across provinces and a sneak-peek into cannabis retail best practices.
Cannabis Farmgate Retail License and Regulations
The forces are awakening as regulatory authorities across Canada understand changing buyer preferences and the value of allowing producers to sell premium-quality products directly to consumers. Cannabis retail regulations vary across provinces and so far, Ontario is the only province with operational and approved farmgate cannabis stores, with the model constantly evolving as the OCS obtains feedback from licensed producers. The licensing procedure is identical to private retail stores, with the exception that farmgate stores don't have to go through the standard waiting period once they have passed all AGCO inspections. Only a Health Canada-approved producer can apply for a farmgate cannabis retail operator license, and the applicant must have obtained a retail store authorization for a proposed location at their production facility before starting sales.
Saskatchewan is another province that has allowed farmgate sales and probably has the most relaxed regulatory framework with no restrictions on the number of stores, but there are currently no cannabis retail stores open at cultivation sites. B.C. is on track for a 2022 launch, with a dedicated indigenous shelf space program and special provisions for small-scale producers. While Alberta allows retail stores adjacent to a production site, supply requirements are a hurdle and don't support direct site-to-consumer sales. Farmgate cannabis is still relatively new, and most other provinces, including Manitoba and Quebec, haven't established a cannabis farmgate retail framework yet.
The Current Farmgate Landscape and Future Opportunities
Since legalization, regular consumers have consistently shown a preference for micro-cultivators that produce higher-quality craft cannabis. With the farmgate model, they will gain knowledge about how cannabis products are grown and processed directly from the people cultivating them. When visiting production facilities, customers will be able to see incredible outdoor cultivation areas and buy cannabis produced on-site, thus developing a more authentic relationship with their favourite brands. This will also allow cannabis producers to build better trust and transparency and enhance brand recognition.
Many early farmgate retailers are choosing the premium winery model- where you go out to the site, you see the cannabis farms, you speak with the cannabis sommelier, and you get the whole destination experience. This entire structure involves a lot of preparation to educate the customers and delight them with a curated experience. There's a strong desire among consumers to learn more about this exquisite plant and have a tete a tete with craft cannabis and by replicating the vineyard model, farmgate can also play a significant role in breaking the stigma surrounding cannabis through education and other complementary activities. Cannabis tourism and consumption lounges are on the horizon, but these are still early days, and there are no regulatory templates for these yet.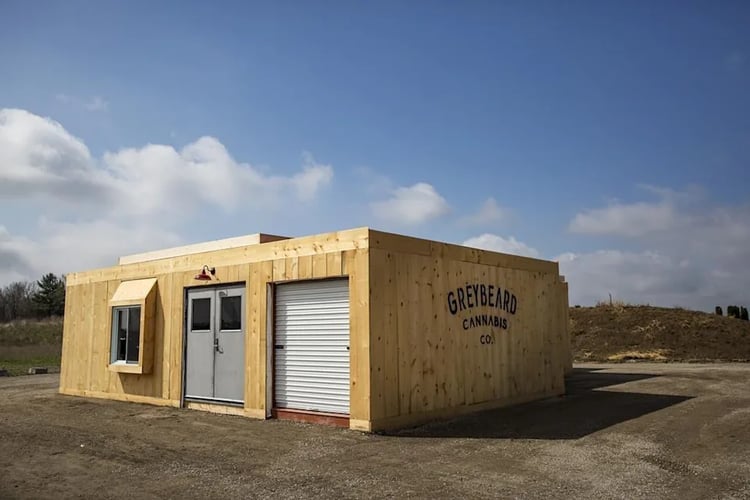 Thrive's Journey from Producer to Farmgate Retailer
Thrive Cannabis always aspired to connect directly with the cannabis retail market and offer craft-grown flower and premium concentrate to elevate the cannabis consumer experience, and with their graveyard and being brands, they are finally making their retail vision a reality. Thrive's team wants to leverage farmgate as a platform for education and a deeper level of transparency while creating a unique bridge between themselves and their retail partners, as well as customers.
Although there was some ambiguity with the initial application process, Thrive's partners in this journey helped them establish everything quickly and expedite the timelines. Final inspections were a breeze, and they officially launched farmgate operations on 420 this year. Choosing Cova Software as a technology partner was a no-brainer for Thrive, and even the AGCO inspector approved that they made the best choice. Cova's POS has proved particularly valuable for Thrive while maneuvering the unique ordering process for farmgate cannabis, which mandates that products be sold to the OCS first and then bought back, even though the inventory stays on-premises in a securely allocated portion of the warehouse approved by Health Canada.
Rise to the Challenge with the Right Technology Partner
While the licensing procedure for farmgate is still being ironed out, basic regulatory compliance for a cannabis retail store is complex, and there are stringent marketing regulations to navigate as well. Venturing into the retail side of cannabis can be challenging, but cannabis retail-specific technology can facilitate the whole process, and industry experts with the right knowledge and experience can help you set up a compliant on-site store in no time. Choose a technology partner that is constantly on top of all the regulatory changes to keep your store compliant. Ensure that your POS can handle high-volume transactions and has features like offline mode because, in remote areas, patchy WiFi can create hurdles in sales. Tech infrastructure is fundamental to your store's success, and Cova can help you streamline your operations with retail best practices so that you can focus on ensuring that your customers always have a positive and memorable brand experience.
Things have kicked off to a great start, and expediting the adoption of farmgate cannabis will have numerous benefits. It will just not support local and micro-producers but also create a canna-tourism sector. While the cannabis legalization story in Canada has had its problems, clearing the path for micro-cultivators by providing increased support and greater access to the legal market is a win-win situation for all. The Rise of Farmgate Cannabis Retail Webinar is just the first episode in a series of events that we will be organizing as we learn more about farmgate regulations and all the exciting opportunities pertaining to this new model of the cannabis industry. But if you are a cannabis producer considering opening a farmgate cannabis retail store, watch our recorded webinar now to learn all you need to know, and may the force be with you to start laying the foundation of a successful farmgate business.