Standard operating procedures (SOPs) are the documents and processes that keep companies compliant, efficient, and profitable. Yet many cannabis companies neglect to take full advantage of forward-thinking SOPs, leaving their documentation at the bare minimum required by regulators.
Cannabis SOPs, like SOPs for all industries, extend from governing regulations — and technology. Technologies like POS systems can shape how your employees perform tasks and how you operate your business. Using the Cova platform will streamline your transactions, inventory management, and reporting, all while simplifying your SOPs.
But, to truly leverage the power of SOPs, you'll want to apply them to your overall business model as well. This definitive guide illuminates the areas where cannabis retailers need SOPs the most, and the best practices for designing procedural documents that work.
What is the Purpose of Standard Operating Procedures for Cannabis Retailers?
Easier Compliance
Well-maintained SOPs help ensure employees are performing their tasks in accordance with regulations. They make expectations clear. In the event of a compliance violation (such as a budtender's failure to correctly confirm a birth year on an ID card), well-wrought SOPs provide a degree of insulation for the retailer, and shift culpability to the employee's human error.
In terms of compliance, cannabis dispensary SOPs can help you respond to our industry's constantly shifting regulations. When the rules change, it's easier to update your documentation practices and job descriptions. SOPs are, in fact, your internal regulations that go beyond local regulations to satisfy your unique needs and goals. SOPs also create the schedule that your compliance officer will use to keep your licenses and certifications current.
Efficiency and Profitability
As the saying goes, time is money. When employees perform their jobs easily and efficiently, your payroll costs drop. SOPs prevent individual employees from "reinventing the wheel" with their own way of performing tasks. That's especially important when you're operating multiple storefronts.
And when you refine your SOPs, costs may drop even lower. SOPs are a chance to experiment with improvements and let your employees tell you which approaches work best for them. Is there one closing team who consistently clocks out 15 minutes earlier than the others? You'll want to explore what they're doing right and implement their techniques formally with new SOPs. With a good dispensary SOP template , making changes is easy.
New-hire training benefits from SOPs too. The documents serve as sequential training modules, especially when they're divided into distinct tasks. Employees can learn one set of responsibilities and, when they're ready, can take on other tasks (i.e., inventory auditing) one-by-one.
A Great Brand Experience
With SOPs, retailers become the architects of their customer experience. How else can a company maintain the same brand impression across multiple storefronts with a large staff that's subject to inevitable turnover?
Your SOPs can target how you want to help your customers. Should your budtenders take an educational approach? Or is a quick shopping experience more important to your clientele? And SOPs affect your customers beyond their interaction with your staff. Solid SOPs will ensure your bathrooms are clean, shelves are stocked, and online inventory is accurately displayed.
The Ability to Scale
You probably established some tentative SOPs when you applied for your first license. Now, as you grow, robust SOPs can make duplicating your success easy. When you roll out a new store, good documentation will limit miscommunication among your expanding staff and maintain compliance.
Adding employees becomes easier with better defined SOPs. Not only does training take less time, but SOPs let you assess where you can staff more effectively on a task-by-task basis, and what job descriptions should be assigned which tasks.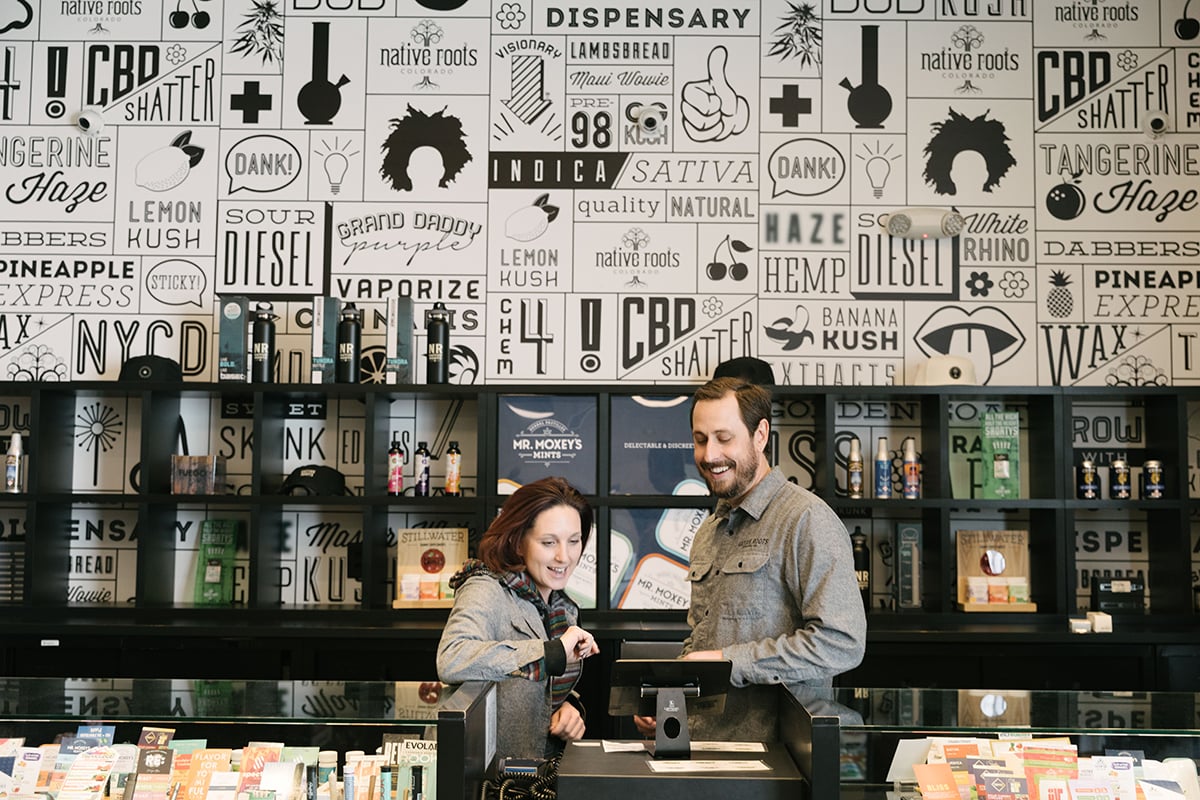 How to Write an SOP Document for Your Cannabis Dispensary
Step #1: Gather Existing Operating Procedures
Base your SOPs on real-world experience. Consultants and technical writers can help you clarify your SOPs, but you know your business better than anyone else. Your supervising employees know your business well too, and they may be able to provide grass level insights that elude your higher-level management. Including them in your SOP creation can make procedures more practical and useful.
Step #2: Aim for Simplicity and Clarity
Good SOPs keep it simple. The language of the document should be direct and concise, while also comprehensive of all the steps in the task. Employees and other stakeholders (like third-party service providers) should understand — in step-by-step fashion — what needs to be done, why it needs to be done, and what equipment should be used. Numbered lists help. And, to avoid overlapping task descriptions, SOPs should define the beginning and end of each task.
Step #3: Test the SOPs
Orderly SOPs enable constant improvement. When you want to implement a new idea — whether it's a change in sanitation schedule or a new cannabis delivery program — SOPs let you examine the results. You may want to reduce the time your customers spend in-store. Or increase your loyalty program by changing how your budtenders interact with customers. Whatever the objective, SOPs inform your results and future efforts.
Step #4: Be Comprehensive
SOPs are a chance to make sure all of the staff knows all of the information necessary for success. Well-wrought SOPs contain the following:
Who is responsible for the task(s)
What's required in terms of step-by-step actions and equipment
Why the process is important
When the task should be performed
Definitions of any unfamiliar words
Potential health and safety issues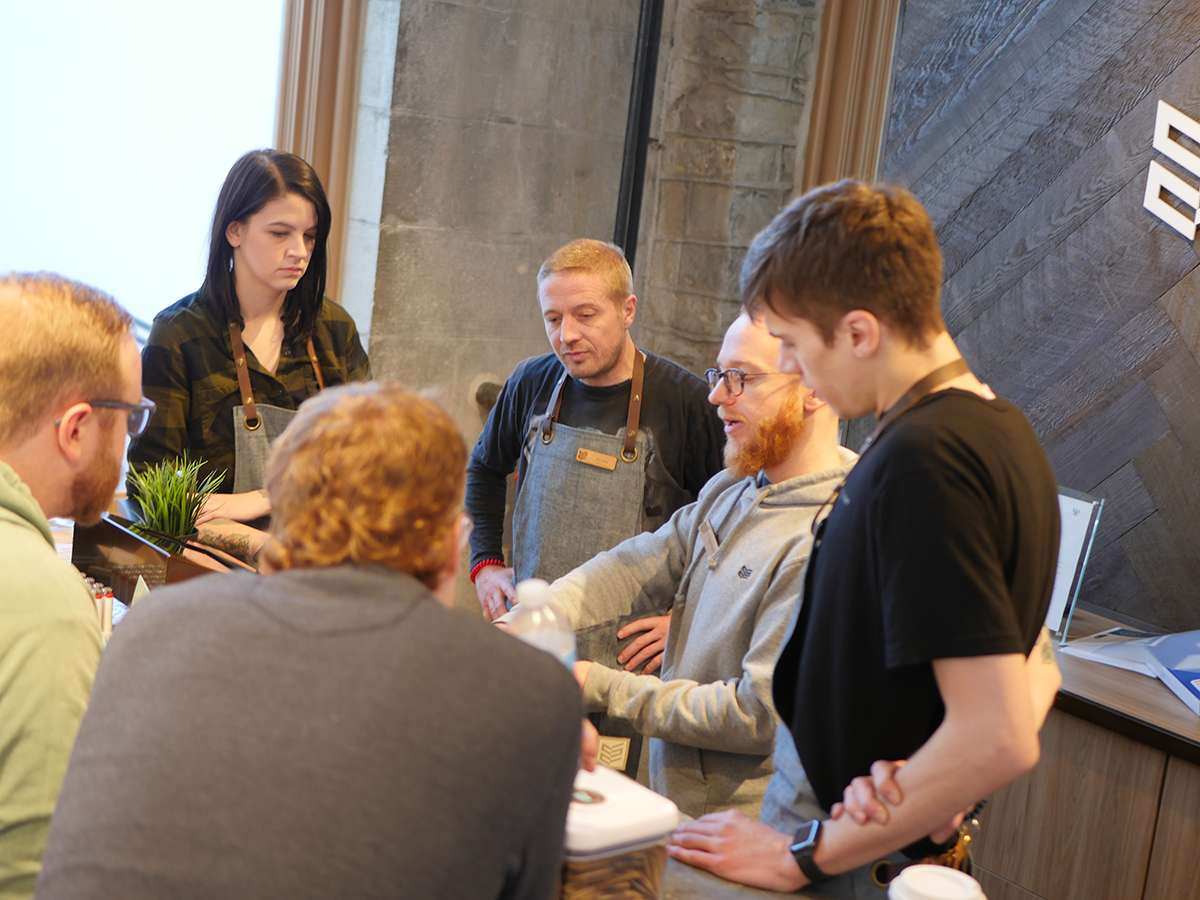 What Your SOPs Should Include
Cannabis is the most regulatorily complex industry of the modern era. Many areas need orderly record keeping and orderly conduct. Dispensary standard operating procedures can help with these tasks:
Opening and Closing Procedures
Customer Check-In
Sales Transaction Process
Track-and-Trace and Inventory Management
Delivery Procedures
Security Protocols
Cash Management
Quality assurance
Product Recall And Emergencies
Obviously, many of these SOP areas will intertwine and overlap, such as security protocols and opening procedures, or quality assurance and purchasing. Others — like customer check-in — will follow regulations tightly, and some SOPs will be predetermined by the technologies you select, such as your POS. The following descriptions are only a few examples of how SOPs may apply to your business.
Opening & Closing Procedures
According to best-practice marijuana dispensary SOPs, employees check the building for visible signs of robbery when they arrive in the morning. Procedures would dictate that they do not enter the building if there is damage to doors or windows or if the alarm has been tampered with. If all is clear, they enter together, turn off the alarm, and lock the door. Individual employees will have different responsibilities for opening, such as checking the overall condition and cleanliness of the establishment, or turning on electronics and lights, or ensuring that the closing staff performed their cash-handling duties correctly.
SOPs for the end of the day include general housekeeping, generating sales and compliance reports, and closing down registers and the POS systems. Many of these tasks happen incrementally throughout the evening as business winds down. Finally, employees perform a final walkthrough, arm the alarm, and exit securely.
Customer Check-In
Improper check-in is a leading cause of violations for cannabis retailers, so check-in SOPs are tightly defined. If your store runs on Cova, your receptionist will scan the customer's ID with a tablet; check the age of the customer, the expiration date of the ID, and the validity of the ID; add their profile to the queue of waiting customers; and finally direct them onto the sales floor when it's their turn. Check-in may be simple, but, because it's a serious source of human error, these SOPs should be carefully crafted.
Sales Transaction Process
SOPs for transacting may include multiple employees, such as a greeter, an order fulfillment person, and a dedicated cashier. Or, smaller operations may roll all customer service tasks into one.
Delivery Procedures
If delivery is allowed in your area, it no doubt requires extra documentation and security measures. And like with sales transactions in-store, your SOPs will follow your technology. A cannabis delivery service pairs naturally with online ordering. Further, most jurisdictions will not allow payment at the doorstep.
So, delivery SOPs will extend from what your software can do. If you choose a POS with integrations for online ordering and delivery management, your SOPs will cut out much of the manual entry that delivery otherwise requires. The Cova platform provides a multitude of full integrations with online ordering services and fleet management to make delivery SOPs simpler and easier.
Security & Cash Management Protocols
Banking restrictions leave cannabis retailers with a dangerous amount of cash on hand. Combine that with an expensive product that sells easily on the black market, and the situation becomes a recipe for robbery.
Security SOPs will mirror regulations tightly, and those regulations will likely dictate how long security camera recordings must be kept; how to report security breaches and product diversions; what employees are permitted in limited-access areas; the hours during which armored car services can make pickups; and how cash is stored.
Product Recalls & Emergencies
SOPs are especially useful for seldom performed tasks like product recalls, where emotions run high and a response is urgent. For recalls, a good SOP will outline how to inform consumers of the adulterated product, how the product will be recollected and refunded, how to coordinate with the product's manufacturer, and the steps necessary to deal with regulators and citations.
Class-action suits are increasingly common in the cannabis industry, and successful companies that are well-funded have become easy targets for predatory attorneys. Good SOPs let retailers limit the damages of a recall and — of course — protect the health of customers. Other emergency SOPs will help with the response to robbery, product diversion, and facility issues.
Track-and-Trace & Inventory Management
Complying with regulatory tracking is one of the most important — and hopefully, automated — areas of your business. Track-and-trace weaves itself through you purchasing, product receiving, product transfers, inventory reports, and inventory audits. So, track-and-trace SOPs should correspond with a database of information about the product (weight, potency, brand), its history, and current location. Track-and-trace SOPs may be applicable for internal purposes and state-reporting alike.
Track-and-trace SOPs will define roles for each activity — such as product receiving — that integrate compliance checks. When receiving, it's important to check that products are appropriately labeled, tested, counted, intact, and documented with RFID tags as required.
Your SOPs will need to state how you count inventory and when you perform audits. Diversion and product loss are a major cause for concern, too, so frequent audits are important to keep compliant.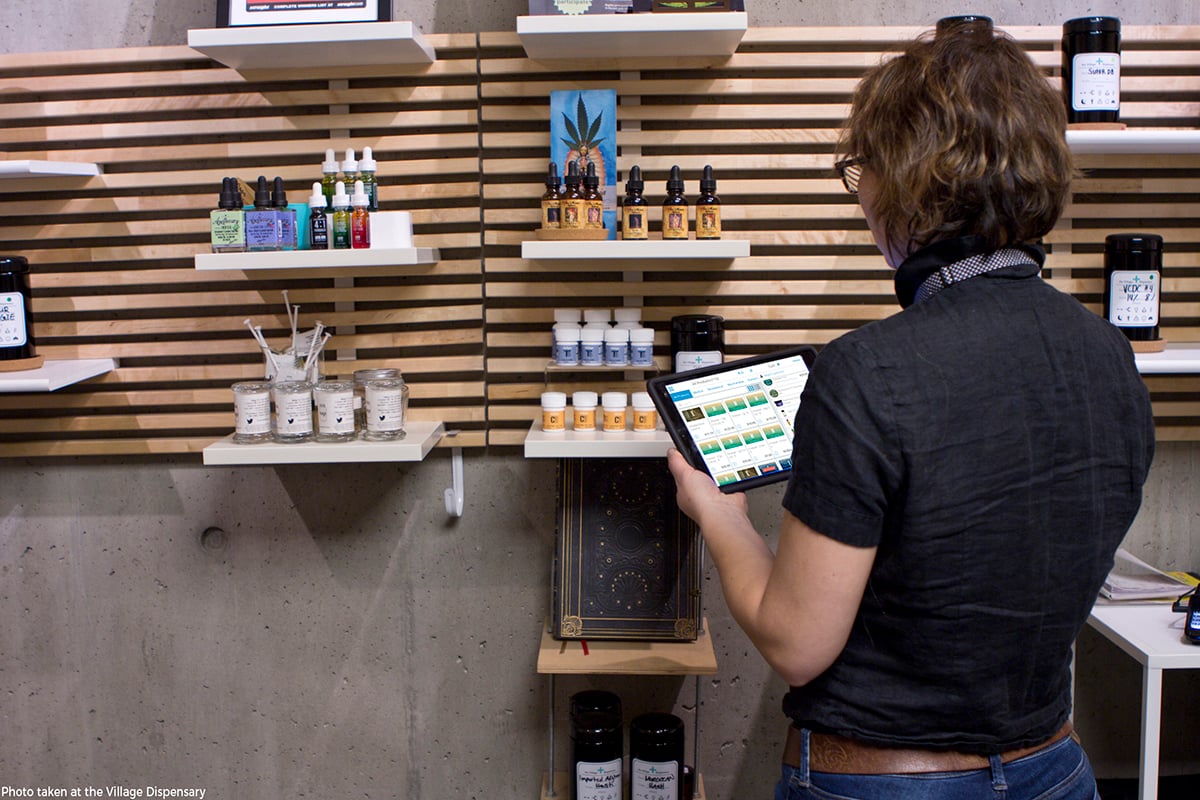 On a day-to-day basis, your POS can assume much of the responsibility for inventory control, and automatically track what's stocked and sold. POS platforms with online ordering integrations can further enhance your inventory management by displaying accurate inventory to your online customers.
If you're looking to strengthen your SOPs around inventory management, check out Cova's inventory management guide. Its suggestions will help reduce the amount of time you spend managing inventory and increase your accuracy.