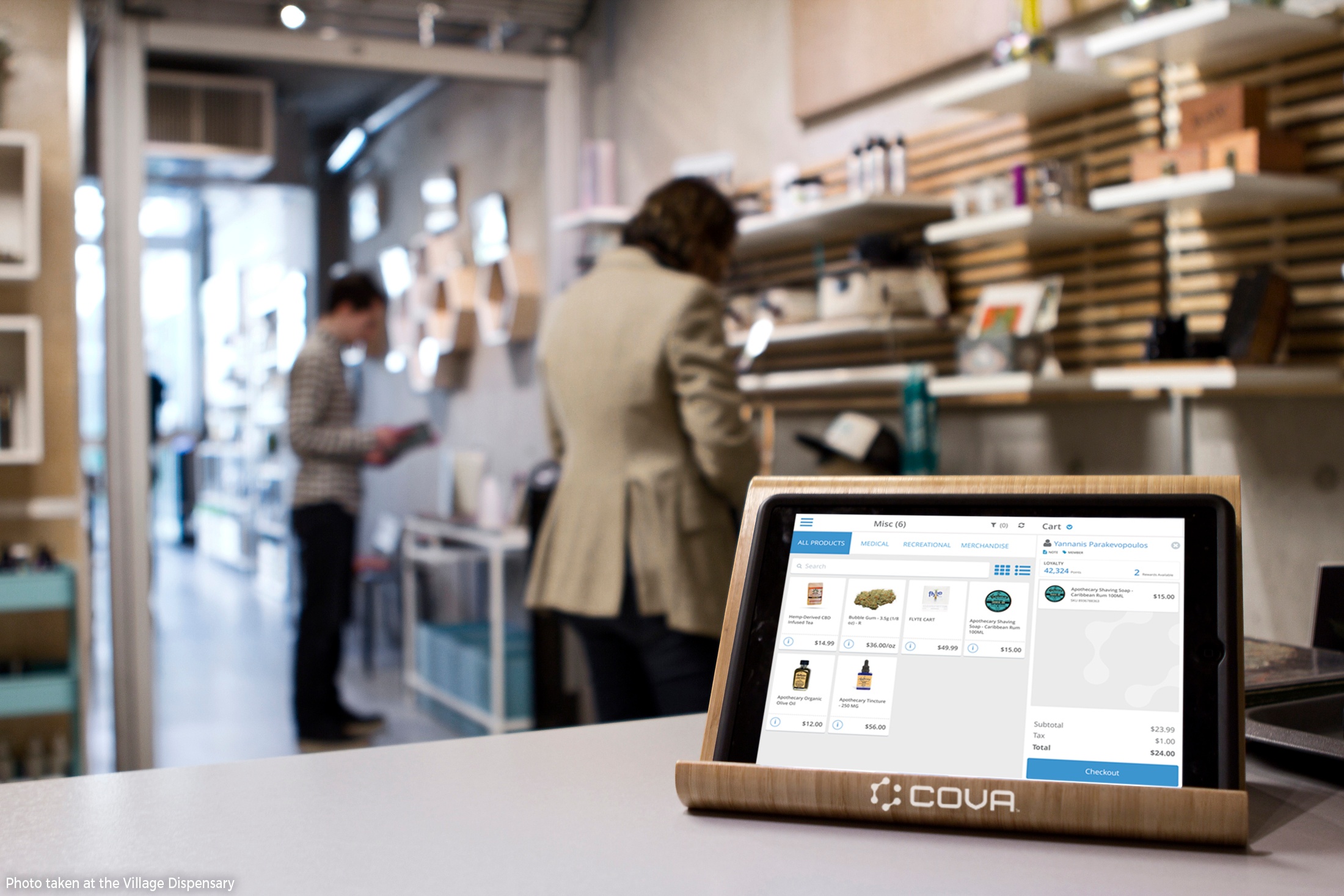 Canada's cannabis industry has witnessed tremendous success since federal legalization in 2018. In the US, 35 states authorize the use of medical cannabis, and 17 of them have now allowed recreational marijuana consumption. Potential dispensary owners must keep in mind that the cannabis retail industry operates under strict regulations that set this business apart from conventional retail operations.
A robust point-of-sale (POS) system is one of the most important tools that cannabis retail stores must invest in. However, it's also crucial to remember that not all POS systems are created equal, and a cannabis industry-specific dispensary POS will always be a better choice than a generic POS system. Following are some of the most crucial points that you must consider when selecting a dispensary POS system:
1. Product Design and User Experience
A cannabis dispensary POS created specifically to address the nuances and pain points of cannabis businesses will always offer the best user experience. A well-designed dispensary system helps you quickly process actual sales and facilitate better inventory management. An intuitive and easy-to-use system boosts the performance of your budtenders by making product information and customer data available to them quickly, and unique features like loyalty programs and gift cards will help in elevating the overall customer experience as well.
2. Traceability and Compliance
Compliance is a major administrative burden that a dispensary must deal with due to the stringent laws and scrutiny surrounding the cannabis industry. A well-executed cannabis retail POS system empowers owners to stay compliant at every stage of their business. Most states in the US require tracking of inventory and sales through a state-mandated traceability system such as Metrc or BioTrack. Even among cannabis POS systems, the level of integration with the tracking system varies, with many offering only batch reporting at the end of the day. Choose a POS software that automatically sends compliance reports in real-time to the tracking system, thus helping you minimize human errors and always remain compliant.
3. Reliability and Data Security
There have been instances of generic POS crashing when used by cannabis stores. Even popular dispensary point of sale systems have had recurring performance issues, with major outages on big occasions like 420. Review each POS system in consideration by reading reviews and customer stories to figure out how reliable they are. A cloud-based marijuana POS system entails storing data on remote servers operated and maintained by a third party. It poses a lower technical barrier to entry and is definitely a cost-effective solution, but you must ensure that your POS provider protects all your dispensary data, as per government regulations.
4. Inventory Control and Reporting
A well-designed POS system offers inventory valuation and costing methods integrated into your POS to streamline your inventory management. A dispensary industry-specific POS will provide you the cannabis sales trends data you need to most accurately judge the weights, strains, and quantity of products you need to stock up. Many states in the US expect you to have a clear paper trail on every legally grown gram of cannabis, from seed to sale, and your POS system must have efficient reporting capabilities for you to report that. Powerful analytics and a customizable reporting dashboard will enable you to monitor the health of your store and submit compliance reports from anywhere.
5. Hardware and Software Integration
Consider all the physical hardware that is being used in various sections of your dispensary and whether your provider can sync them with the point of sale software. You will have to integrate your accounting, HR, workforce, and security software solutions with your dispensary POS as well to ensure smooth operations. In a fast-evolving industry, new platforms and innovative solutions can hit the market almost overnight, but you must only select a POS that seamlessly integrates just not with your hardware and software but also with online marketplaces like Leafly and Weedmaps so that you can offer easy pickup and delivery services to your customers as well.
6. Product Development and Support
A cannabis-specific POS company that has extensive experience in the industry will remain an authority on the latest developments, and will regularly update its product to stay ahead of regulatory changes. Enquire about the after-sales customer support system they have in place- many companies will help you launch quickly but disappear when problems may arise and leave you to tackle software glitches on your own. Also, choose a dedicated system for your cannabis retail business that specializes in the sector you operate in and is not an all-in-one solution.
7. Scalability and Cost of Ownership
An enterprise POS system allows you to manage stock across all stores, set up location-level pricing, perform bulk editing, and even assign granular employee security permissions. It gives you complete visibility and full corporate control of your business with centralized reporting- accessible from anywhere so that you can manage and scale your business easily. Choose a POS provider that has the cannabis industry expertise and the ability to grow with you. Even if you may have to pay a bit more upfront, you will benefit from the long-term ROI and reduce your overall cost of ownership.
This is not an exhaustive list of things to consider. Get detailed insights with a free copy of '10 things to consider when choosing a point of sale system for your cannabis dispensary' guide, which will offer you comprehensive information and help you choose the right cannabis POS system for your dispensary.