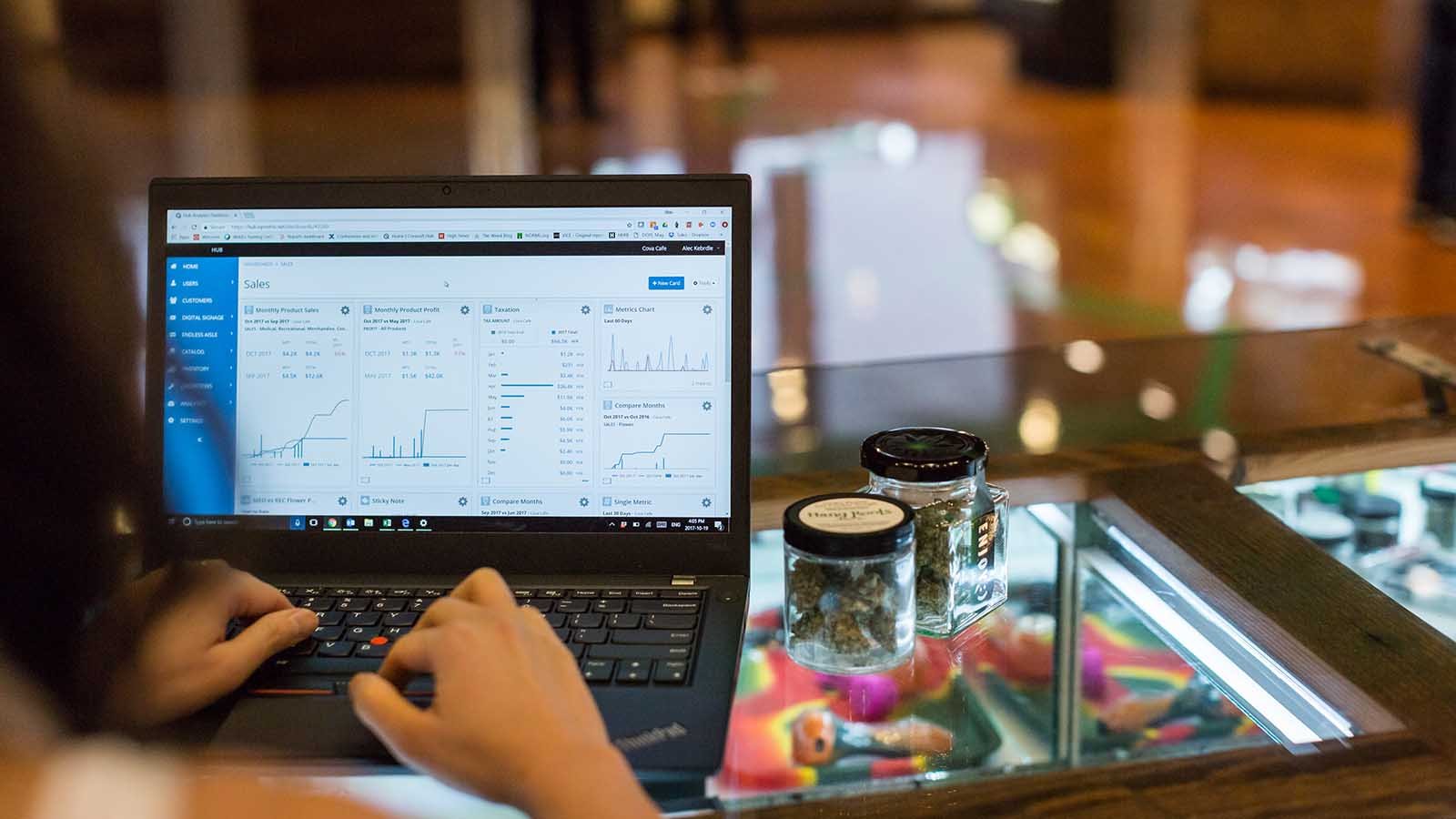 When it comes to Canadian cannabis retail reporting, Health Canada has laid out specific requirements for both medical and non-medical operators. However, provincial license holders don't submit their reports directly to the federal Cannabis Tracking System; instead, retailers provide all federally mandated reports to their provincial cannabis regulatory agencies, which then pass the data along to Health Canada.
Of course, each province has its own unique reporting requirements for retailers, which means licensees must ensure they're capturing and reporting all the right data to satisfy both provincial and federal requirements — a hefty task without the right cannabis retail technology in place. Read on to learn more about provincial and federal cannabis retail reports in Canada and how Cova makes compliance reporting a breeze!
How to Prepare and Submit Canadian Provincial Cannabis Retail Compliance Reports:

What's Required?
At the federal level, Health Canada requires monthly reports from each provincial government concerning the movement of legal cannabis. To satisfy these requirements, provinces must include specific data from every retail licensee in their reports, including:
Opening inventory
Inventory additions including returns, purchases, and transfers
Inventory reductions including shipments, destructions, and losses
Closing inventory, both in weight and value
All cannabis sales
Of course, each province has implemented its own system, but the underlying structure of each report is virtually the same across the board. To simplify the creation and delivery of these reports, Cova POS prepares an automated export using your inventory and sales data from the selected month. Some provinces require a CSV file, while others prefer XLS; Cova automatically pulls the report in the format that your province requires. Here's a brief breakdown of each province's retail reporting framework.
Alberta: Cannabis retailers in Alberta must ensure that every item in their inventory has an AGLC SKU. The SKU number begins with "CNB." In keeping with Health Canada's requirements, the AGLC retail report includes:
Opening inventory
Quantity purchased
Returns from customers
Other additions
Quantity sold
Quantity destroyed
Quantity lost
Returns to AGLC
Other reductions
Closing inventory
Additionally, every category is reported both in units and value.
British Columbia: In order to be correctly categorized in the LCRB report, each inventory item needs a Health Canada Reporting Category value. BC's report is structured with product category columns made up of rows that represent the different types of inventory movement. The product category columns are as follows:
Seeds
Plants
Fresh cannabis
Dried cannabis
Edibles solids
Edibles non-solids
Extracts inhaled
Extracts ingested
Extracts other
Topicals
Manitoba: In Manitoba, retailers need to run two different reports: the LGCA report, which breaks down inventory movement by UPC, and the MBLL report, which is a copy of the Health Canada report. The LGCA report resembles other provincial reports and captures inventory additions, reductions, and balance on hand. The MBLL report is much more detailed, and includes 1,368 total columns that aggregate the information across the 10 product categories.
Ontario: Ontario retailers must prepare and submit three different compliance reports: the Federal Report, the Sales Report, and the Periodic Report.
The Federal Report provides the AGCO with the data to submit to Health Canada. It lists each product (identified with its OCS SKU and UPC) and shows the overall inventory movement during the month for each item.
The Sales Report shows how each item was sold throughout the month and includes the starting and closing inventory amount for each item. The AGCO sales report includes all items purchased from the OCS.
The Periodic Report must be submitted each week by Ontario retailers to report all inventory adjustments and product destructions done during the week.
Saskatchewan: The Saskatchewan report is an almost exact replica of the Health Canada report that includes 463 columns, each of which aggregates information across the 10 product categories (seeds, plants, fresh cannabis, dried cannabis, edibles solids, edibles non-solids, extracts inhaled, extracts ingested, extracts other, topicals). There are also several columns for reporting Online Sales separately from In-Store Sales.
How to File Provincial Reports and Ensure Data Accuracy
Clearly, Canadian cannabis retailers have a lot to keep up with between federal and provincial reporting. And because provinces change data reporting requirements frequently, retailers need a reporting solution that stays on top of updates and ensures every report is fully compliant with the most recent regulations.
Cova's cannabis POS is configured to meet all provincial reporting requirements, which means all mandated reports are aggregated and exported accurately and in the required format. What's more, our recently launched Canadian Compliance Diagnostic Report feature gives licensed retailers insight into what their reports will look like as well as a chance to audit the data for accuracy.
Cova's diagnostic report breaks down all the details that will go into the compliance reports in an easy-to-navigate format that includes links to products in the catalog. This makes it simple for retailers to understand exactly what's going on in the report and to troubleshoot any problems before running the live report.
Keep Your Canadian Operation Compliant with Cova
Of course, automated compliance reporting is just one of the ways in which Cova keeps Canadian cannabis retailers compliant. Learn more about how Cova can help you streamline your operation and boost the bottom line — tap the button below to book a free demo today!