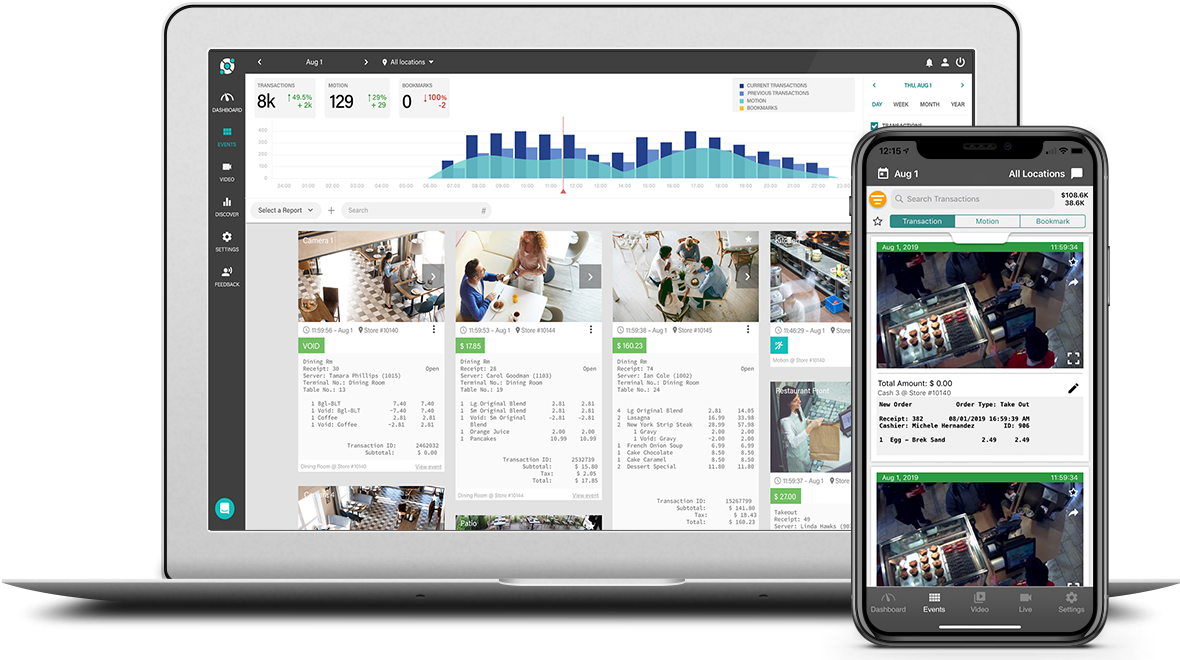 Social distancing measures have created a situation that is punishing for retail businesses that haven't modernized fulfillment. For cannabis retailers still in their startup phase, it is doubly so. This new reality heightens your risks of theft, fraud, and slips that are susceptible to regulatory penalties.
Targeted High-Value, High-Risk Product
You have a high-value, highly regulated product that's in-demand in a still-thriving black market. While you may operate with thin margins, there is a common misconception that a cannabis location will have a lot of cash onsite. Fewer staff onsite during the pandemic, coupled with curbside pickup creates a less secure situation than before – this may encourage robbery attempts and ID fraud.
A Surveillance System is Required by Law
Constant and uninterrupted video surveillance of your entire premises is a universal regulatory requirement. Perhaps the most clear-cut example comes from the Province of Ontario, which specifies "a secure, high-resolution surveillance system must be in place at all times."
Cameras and lighting must be positioned to clearly capture 24-hour coverage of the interior and immediately outside the premises, including all entrances and exits, pickup areas for online orders, point of sale (POS), receiving, storage, and sales floor areas. Many dispensaries now have to reposition existing cameras or install newer ones with motion detection and remote monitoring to ensure every transaction in their curbside pickup area is captured.
Easy Fraud Detection and Auditing
Cameras and lighting are just hardware. It's the video and data management system—like the solution from Cova partner Solink—that is paramount. It's the sophisticated tool used to collect, store, analyze, and draw reports from your footage. This dispensary security software platform serves to protect your business, staff, and your customers.
Whether you're opening a new store or reviewing the performance of your existing surveillance system to adapt to the new normal, it's important to consider the following features and capabilities:
6 Considerations When Evaluating Dispensary Security Software
Extensibility: Regulators typically require that your hi-def video surveillance footage be stored on site for a minimum period, ranging by jurisdiction from 30 days to a full year. This can put big demands on physical server storage and incur high costs to expand that storage.
Look for a system that allows you to extend storage capacity as you need it, with the expectation that regulatory requirements may change. Beyond that, a modern video and data management platform can provide you with additional means to manage storage in several ways. For example, automatically store only footage which has tracked motion in high def. Or, extend storage to the cloud for any archived material that regulation no longer requires be stored on-site.
Interoperability: Cameras should be ONVIF Conformant. This enables integration—via that modern video and data management system—with other business systems, like Cova's point-of-sale platform. This combination of data and video, along with AI, allows you to detect and quickly investigate suspect transactions by correlating the time and date stamp with the corresponding video clip. For example, if the POS system never processed a transaction while a customer interacted with an employee, or if there is a transaction record from a point in time where the video shows no customer present.
Monitoring and Maintenance: Even when working with third-party hardware, a video data management system it can can serve as a proactive performance monitoring tool for any camera or server hooked up to your network. Solink, for example, employs AI algorithms that constantly check the health of every device on the network and can warn of issues such as a storage drive that is about to fail.
Redundancy: Speaking of device failure, it's best practice that on-premise storage consist of two drives that duplicate to each other. In addition, these drives should have the means to back up to the cloud. Your video footage and related data is a valuable business asset – protect it with as many options as you can.
Flexibility and Accessibility: A modern video and data management system gives you the means to filter through hours, days, or even weeks of video footage in a matter of seconds. It has algorithms that can be used to quickly search reams of footage by motion alert, time and date stamp, transaction receipt, bill of lading, and other datasets with which you manage your business.
This enables you to address a situation, respond to a regulator, or deliver critical evidence to law enforcement, as quickly as possible, while having to review as little video as possible.
That capability should extend to any connected device—including that smartphone in your back pocket. A modern management system has the cloud connectivity to provide you with remote access in real-time from anywhere in the world, to receive alerts, review video, and quickly email a video clip to anyone.
Solink makes all of this possible
Regardless of what camera network you already have deployed, or dispensary security plan to deploy, so long as it is ONVIF Conformant, this kind of functionality can be added to your retail location quickly and for a modest monthly cost through Solink.
Cova Software has partnered with Solink because it has proven to be a truly best-in-class security and data integration system. You can trust that each and every transaction that your staff conduct, at the counter or on the curb, will be perfectly paired with video. This integrated video and data archive is secure, accessible, and searchable from anywhere at any time with any connected device.
Learn more about how Cova Software's extensive partner network can help your dispensary adapt, thrive, and protect itself from ID fraud and other risks through the pandemic and beyond.