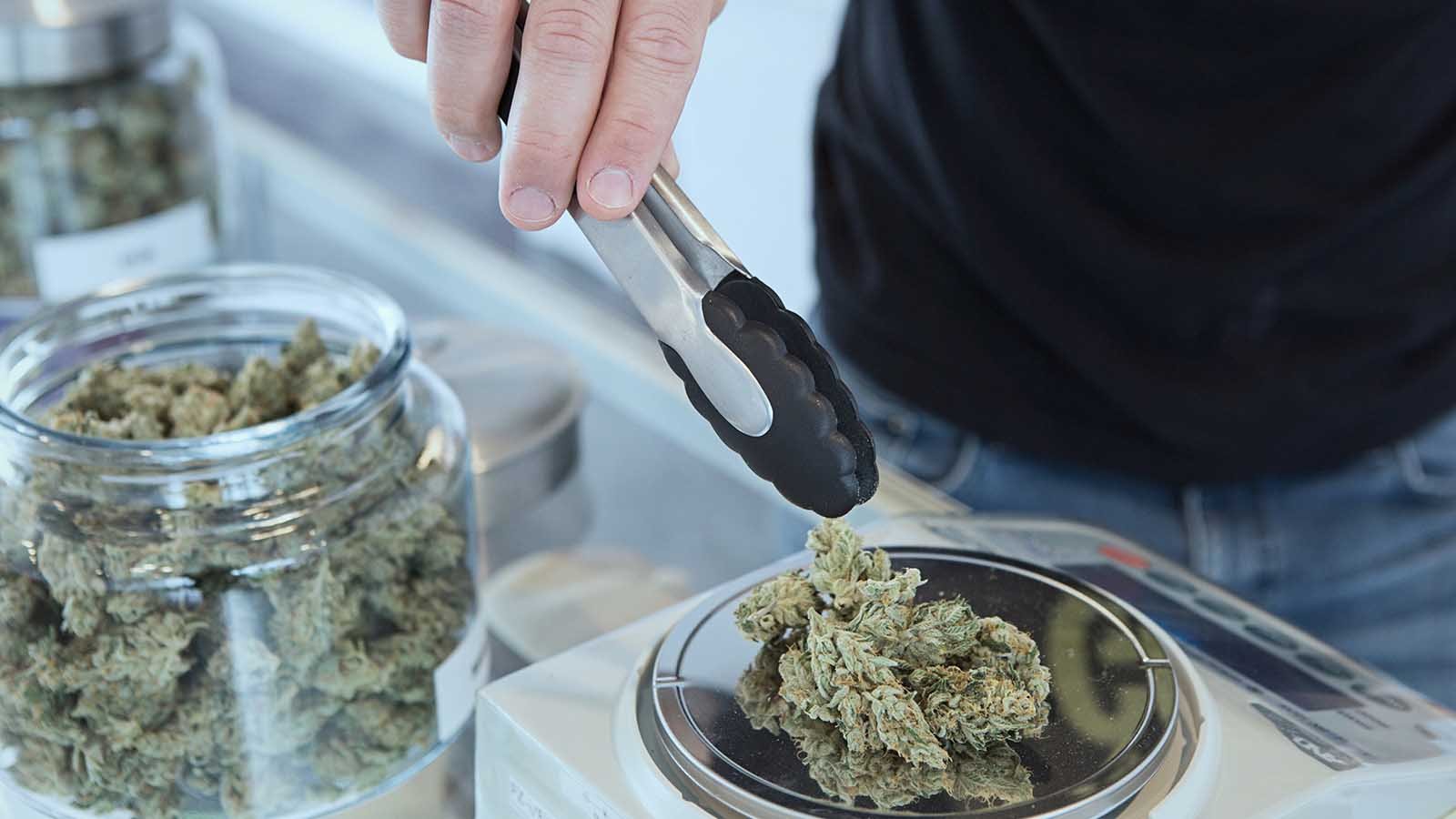 A retail store in any industry would suffer without strong inventory management procedures. But for cannabis retailers operating in a fraught regulatory landscape, a strong inventory management system is absolutely vital.
Let's discuss the importance of cannabis inventory management, some of the biggest pain points for cannabis retailers, and how to choose a proper cannabis retail pos solution for your business.
Why Dispensary Inventory Management is Important
Not only do proper inventory management techniques keep your money from slipping through the cracks, but they protect you from major fines, license revocation, and possibly even arrest.
States and provinces all have cumbersome regulatory frameworks. But these intense and often confusing regulations do serve an important purpose. By closely monitoring retail cannabis inventory, the local government can spot when regulated cannabis products are diverted into the illicit market. Without these regulations regarding inventory management and tracking, it would be more likely for these products to end up in the hands of minors.
The Biggest Pain Points for Dispensary Inventory Management
Setting up and maintaining a reliable inventory management system for your cannabis dispensary takes hard work and can create frustration. Here are some of the most common pain points cannabis retail owners experience:
1. Time
There is simply not enough time for business owners to finish all of the tasks needed in a day. So when it comes to creating and maintaining systems for inventory management, many cannabis business owners look to turnkey technology solutions that will largely automate the process.
Making your inventory management procedures as efficient and streamlined as possible will save you time. And beyond that, it will help mitigate the risk of fees, license suspensions or cancellations, or worse, while lowering costs, optimizing inventory decisions, and generating greater profits.
2. Recording & Reporting in a Compliant Manner
Every local government develops robust laws regarding inventory tracking and reporting for cannabis businesses. You will have to regularly enforce inventory audits, counting the physical inventory in your store and comparing it to the inventory reported in the state or provincial seed-to-sale tracking system. If there are any discrepancies, local governments expect those to be properly reported. And failure to comply will cost you money or your license.
Doing inventory audits and properly reporting adjustments would be a giant headache without help. Luckily, a good cannabis inventory system will help make the inventory auditing process easier and take the complexity out of reporting.
3. Data Security
Working hard to maintain inventory and store records is all for nothing if that data can't be accessed due to theft or corruption. And because local governments require data to be stored long after it's reported (two years in some states and up to seven years in others), failing to properly protect your cannabis retail data can cause major compliance issues for years to come.
Setting up your own secure servers can be costly and time-consuming. To avoid possible security breaches and data compliance issues, cannabis retailers often turn to reliable technology companies that have a reputation for data security.
4. Turning inventory data into actionable business insights
Inventory management data is a treasure trove for actionable business insights. But in order to garner these insights, the numbers must be translated into meaningful reports. Rather than crunching numbers on your own, cannabis business owners can rely on inventory management software that features high-quality reports with actionable insights.
How to Choose the Right Dispensary Inventory Management Technology
To truly streamline dispensary inventory management, partner with a technology provider focused on the cannabis industry. When evaluating which tool to invest in, you should look for these features:
1. Integration with the local government's seed-to-sale tracking system
Virtually all states and provinces require retail cannabis stores to report their inventory and sales transactions to a state-administered traceability program and many require these numbers to be reported in the right format every day.
Any POS and inventory management system you invest in should integrate directly with your state or province, eliminating any manual reporting or formatting and saving you time, money, and the risk of costly compliance errors.
2. Integration with hardware
Manually inputting all product information or sales data is going to be a costly use of your staff's time and opens your business up to compliance risk. Before investing in a POS or inventory management system, be sure it can integrate with any hardware (barcode scanners, computers, tablets) you already have or are looking to buy.
3. Data security and redundancy
Whatever POS and inventory management system you decide on for your dispensary, it is critically important to make sure the provider can keep your data safe. When evaluating a technology partner, make sure they can provide world-class servers and cloud-based services that ensure your data is scalable, secure, and available whenever you need it.
4. Product recall and loss tracking capabilities
When dealing with cannabis-based products, there is always a risk of losing inventory due to damage, deterioration, or accident. And sometimes cultivators and manufacturers release products that end up being tainted or unsafe. Your dispensary's POS and inventory management system should track any lost products and flag any products placed under recall.
5. Robust reporting abilities
Not only will your state require certain reports (sales transactions, inventory audits, inventory discrepancies, etc.) but your inventory management system should go above and beyond your local government's reporting requirements. A POS and inventory management system should be your most powerful tool for understanding your business performance. The system you choose should provide insight into key metrics including, but not limited to:
Inventory Turnover
Product Performance
Lost Sales
Sell-Through Rate
Gross Margin
Shrinkage
Learn the Secrets of Inventory Management
Effective inventory management is key to success in any retail business, and often compulsory for cannabis industry compliance. Whether you're applying for a license, opening your first store, or looking to refine your process to boost your bottom line, our newest resource the Ultimate Guide to Cannabis Retail Inventory Management is must-read guide. Get it now for free!