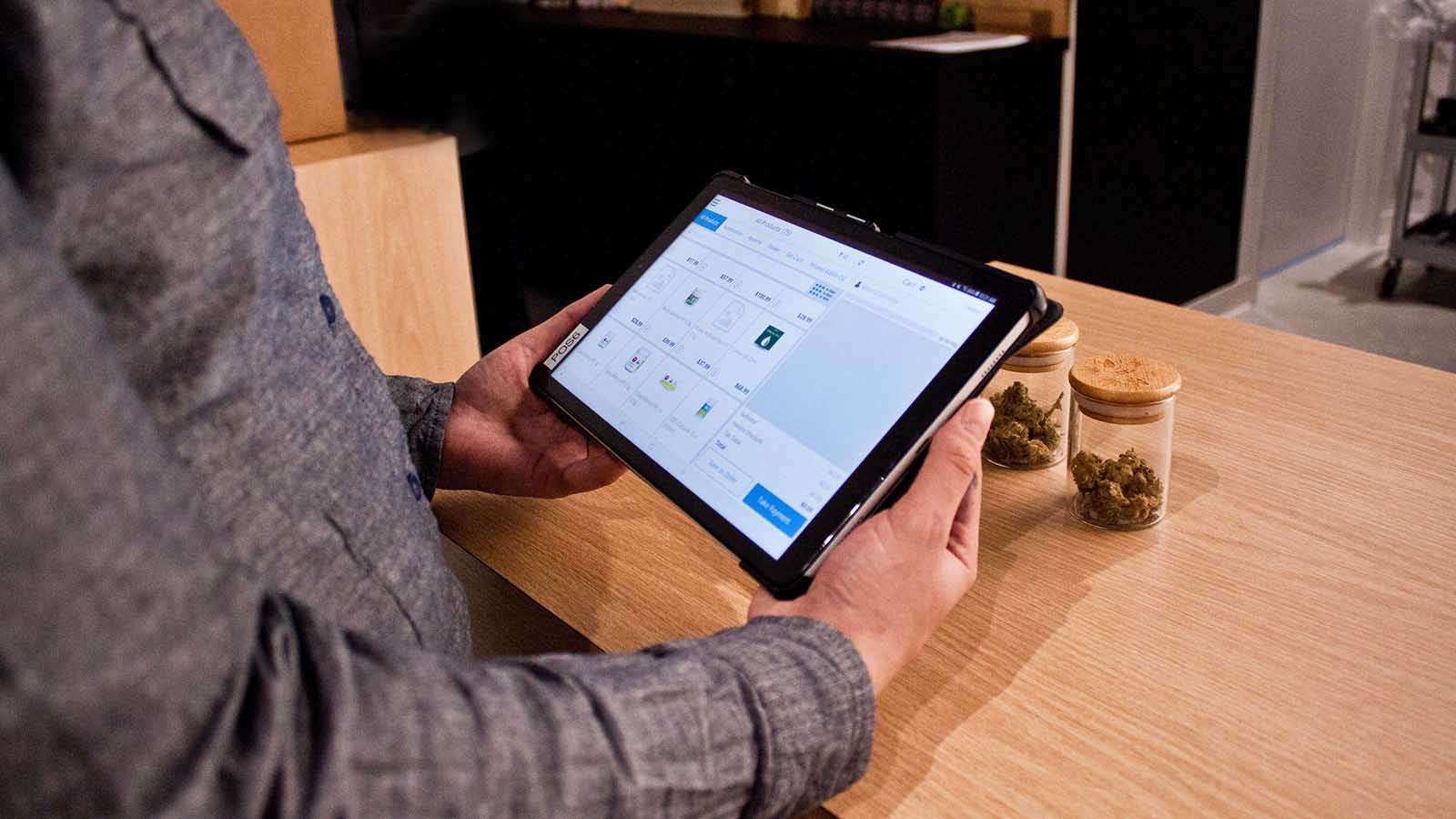 Let's face it: Maintaining a strict inventory management strategy is a critical aspect of any successful retail business. But when it comes to cannabis retail, proper inventory management is more than just a good business practice — it's a legal requirement.
Compliance dictates that you conduct in-store inventory counts and report discrepancies on a routine basis, depending on the regulations that govern your particular market. For example, in California, cannabis retailers must
reconcile their physical inventory
with the records in the track and trace database at least once every 30 calendar days; Ontario retailers, on the other hand, must do this weekly.
While it seems straightforward enough, the truth is that proper inventory management is time-consuming and burdensome — in fact, it's one of the biggest challenges currently facing the retail side of our industry. But by utilizing the latest innovative features in cannabis retail technology, you can make inventory management simpler and more streamlined than ever.
Before we get into these breakthrough features, let's understand exactly why inventory management is so critical to your operation.
Why Marijuana Inventory Management Matters
1. Help prevent cannabis theft and diversion
No matter what industry you're in, retail inventory management is critical to help reduce fraud and prevent shrinkage. But in cannabis, it goes deeper than just protecting your bottom line (although that's certainly important). Theft prevention in our industry is also a matter of public safety, as legal products that are diverted to the illicit market could potentially end up in the hands of underage youth.
The good news is that simply being disciplined with your inventory management routine will go a long way in preventing internal theft and fraud. Think about it: if your employees know that inventory counts are not being conducted regularly, they may be more enticed to exploit that fact. On the other hand, when your staff members see inventory counts being conducted like clockwork, they'll think twice before trying to get away with something.
2. Create a better customer experience
The second biggest reason you should invest the time and resources into proper inventory management is customer service. With so many cannabis shoppers beginning their searches online, it's critical that you maintain accurate, up-to-date menus to avoid that all-too-familiar scenario: a customer finding a strain or solution they want on your online menu, only to show up to the store to find that it's actually out of stock. Like it or not, your reputation takes a hit every time this occurs — so you want to do everything in your power to prevent it.
By conducting routine inventory reconciliations, you'll help ensure that your online menus accurately reflect your physical inventory. And, thanks to Cova's industry-leading integration with the new Weedmaps platform, your store's inventory will automatically sync with your online menu every time you make an update — which means no more double entry or manual updating in Weedmaps.
Introducing Cova's Newest Cannabis Inventory Management Features
At Cova, our team is always working to innovate and improve the way cannabis retailers conduct their business. And our newest features are helping automate and expedite inventory reconciliation, making the process smoother and easier than ever before.
When it's time to count inventory, your team can now simply use the Cova barcode scanner to scan the designated batch of inventory; the scanned file is then uploaded to Cova for automated reconciliation and reporting. Additionally, our new bulk adjustment feature lets you choose the reason code and adjust multiple products at once, rather than manually adjusting them one by one.
Because Cova integrates directly with the traceability system in every market we serve, all inventory adjustments and reconciliations made in our system are automatically reported to the government — which means you save even more time and money while keeping a tight rein on your inventory and complying with regulation.
Learn More About Cova With a Free Demo
If you're ready to see just how Cova can help you level up your cannabis retail game — including keeping customers delighted while preventing diversion with impeccable inventory management — then book a free demo today!