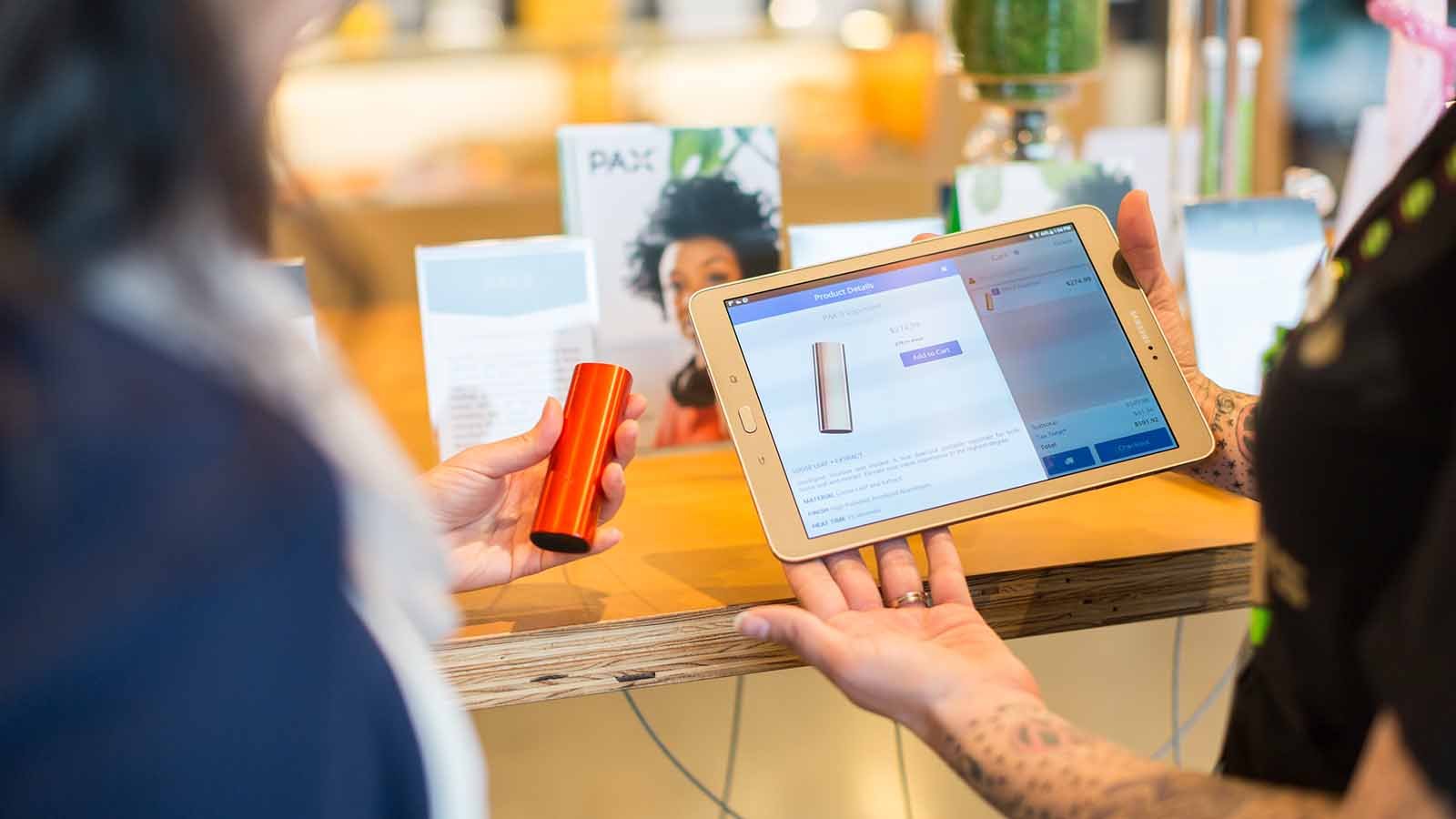 With an industry that's growing bigger by the day, there's never been a better time to launch a cannabis retail venture. But, as with anything worthwhile, running a dispensary comes with its own unique set of challenges.
One of the biggest pain points that's plagued dispensary owners and customers alike is a lack of live online menu capabilities. Even though some platforms have claimed to offer live cannabis menus, the fact is that retailers are still having to manually update their offerings online. This inefficiency not only sucks up your staff's time and resources, but ends up costing you even more money in lost revenue from frustrated customers.
Think about it: a cannabis customer invests significant time researching online to find a specific solution or strain that will work for them. They find the desired product at a convenient retail location and are excited to purchase it. But their excitement quickly turns to disappointment when they show up to the dispensary only to discover the product is out of stock or the price has changed.
This problem has persisted since the start of legal cannabis sales. But now, Cova is teaming up with Weedmaps to deliver the industry's first real-time online menu integration and solve one of the biggest cannabis customer experience challenges.
Cova + Weedmaps: Taking the Cannabis Customer Experience to New Heights
As one of the first compliant cannabis POS to integrate with the new Weedmaps API, your dispensary staff can now manage your entire product catalog from the centralized Cova hub, eliminating the need for double entry or manual updates to Weedmaps. The new platform automatically syncs your store's inventory with your online menu, complete with key product information, pricing, images, and real-time availability.
Not only does this new integration save time on your end, but it also ensures a better shopping experience for your customers. Gone are the disappointment and frustration of showing up at a dispensary only to discover the strain or product is not in stock or the prices have changed. Coupled with Cova's other experience-focused features like customer queueing and Express Checkout, you'll have the ability to provide your dispensary clients an experience that will knock their socks off — and keep them coming back for more.
See Cova in Action
Ready to see exactly what Cova can do for you, your dispensary, and your customers? Then contact us today to book a free demo and see Cova in action!