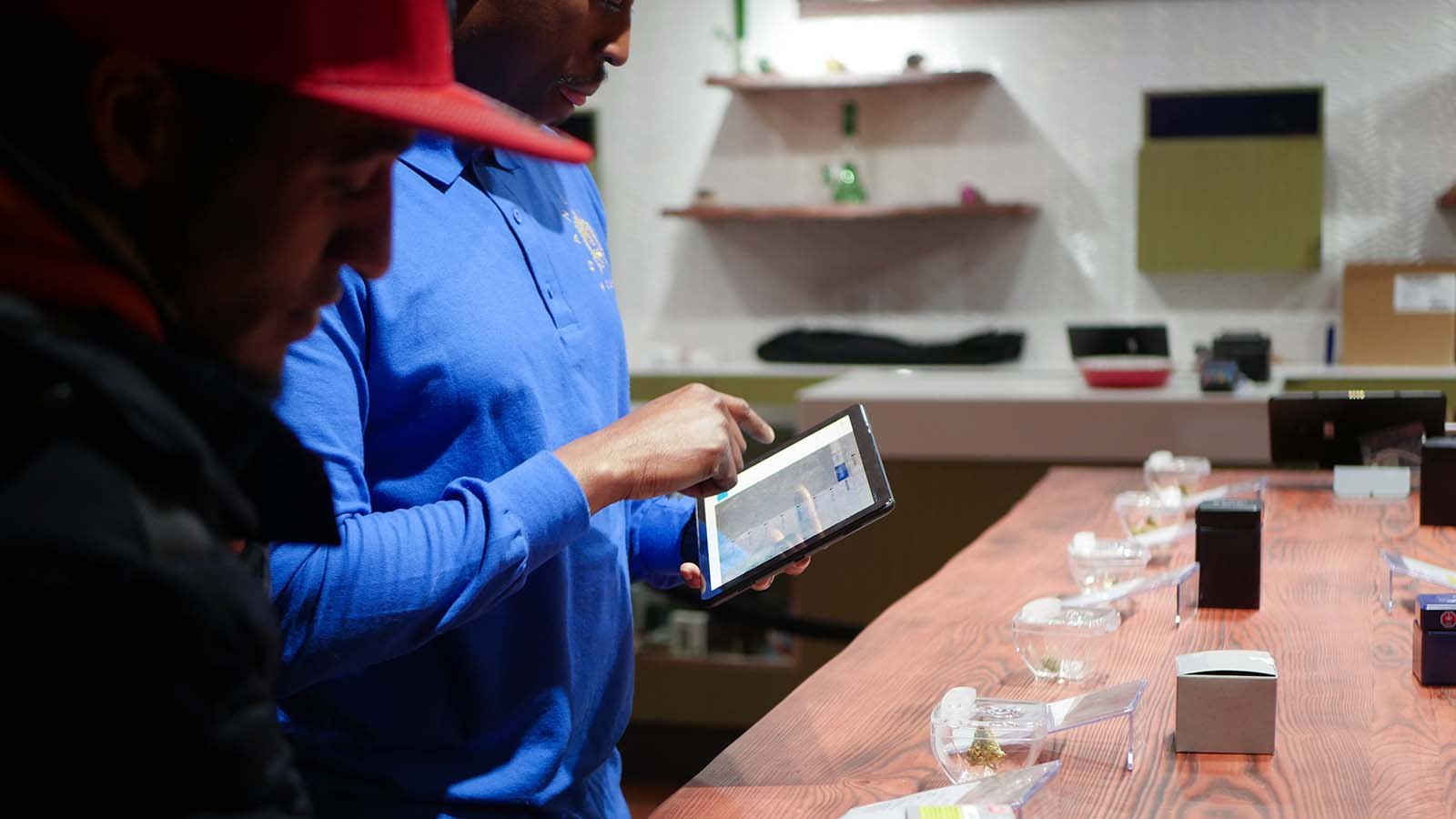 We've said it before, and we'll say it again: when it comes to cannabis retail, compliance must remain a top priority at all times. After all, failure to stay compliant with the rules and regulations of your market can lead to severe penalties including fines or, even worse, the forfeiture of your hard-earned license.
In today's article, we're breaking down why you need a point-of-sale designed specifically for cannabis retail, including the top five automated features you need in your
dispensary POS system
.
Do I Need a Cannabis Compliant POS for My Dispensary?
Every successful business owner will tell you that many different factors contribute to the profitability of their company. Some credit their staff, while others are fortunate enough to have a unique product to market. Still others attribute their success to the tools and systems they have in place, whether it's a great marketing plan or an intuitive point of sale system.
Ultimately, your business will see growth when you utilize tools that are designed specifically for whatever industry you're in. For dispensary owners, that means taking advantage of tech that's made just for them.
Along with safeguarding you from fines and penalties associated with compliance infractions, the following features will help your bottom line by automating certain tasks and saving you money in time and resources.
5 Must-Have Automated Dispensary POS Features
1. Age Verification Scanner
Naturally, selling any cannabis to an underage person is a huge compliance infraction. An ID barcode scanner helps prevent illegal sales by verifying customer information as well as the validity of identification cards. By scanning customer IDs, your frontline staff can easily distinguish invalid IDs and underage customers; if a patron is not of legal age or their ID card is expired, they will not be added to the queue or cart for purchase.
2. Purchase Limit Alerts
Another major compliance violation is the over-selling of cannabis. Each market has limits on the amount of cannabis product that customers may purchase and possess; for example, in Missouri, dispensaries may sell no more than four ounces of cannabis flower or its equivalent to a qualifying patient within a 30-day period, while in Michigan, medical patients can purchase up to 2.5 ounces of cannabis or equivalent product daily, up to a monthly limit of 10 ounces or its equivalent. Adults aged 21 and older in Michigan can purchase up to 2.5 ounces in a single transaction, with no more than 15 grams' worth of cannabis concentrate.
It's up to retailers to ensure they don't sell more than is legally allowed to customers, which is why a POS system with automated purchase limit alerts is so crucial. Cova's dispensary point-of-sale communicates directly with Metrc to verify and update purchase data and ensure that no customer purchases more than the regulatory limit. Additionally, Cova's system automatically calculates product equivalencies, taking the pressure off your budtenders and preventing human error.
3. Hours of Operation Compliance
Dispensary owners also need to make sure that cannabis transactions only occur within the legally authorized hours of operation, or risk a compliance violation and potential penalty. Cova's programmable store hours function prevents any transactions from taking place outside of the approved hours.
4. Metrc Integration
One of the biggest benefits of a POS designed for cannabis retail is the ability to integrate directly with Metrc for automated compliance reporting. Cova's dispensary point-of-sale system seamlessly integrates with Metrc in California, Colorado, Michigan, and Missouri, allowing dispensaries to automatically receive products and report all inventory, sales, and adjustments to the statewide track-and-trace system.
5. Sales and Inventory Reports
Finally, automated sales and inventory reports provide analytical data that capture daily, monthly, and yearly sales quantities and average price per sale. Some markets also require the tracking of certain metrics by retailers, and with a robust suite of automated reports, all sales and inventory data are recorded and can be reported on demand.
Safeguard Your Dispensary With Cova's Cannabis Compliant POS System
With Cova's dispensary POS system at work in your store, you'll save time, money, and your operating license by preventing compliance infractions. To learn more about how Cova can help your business, book a free demo today.