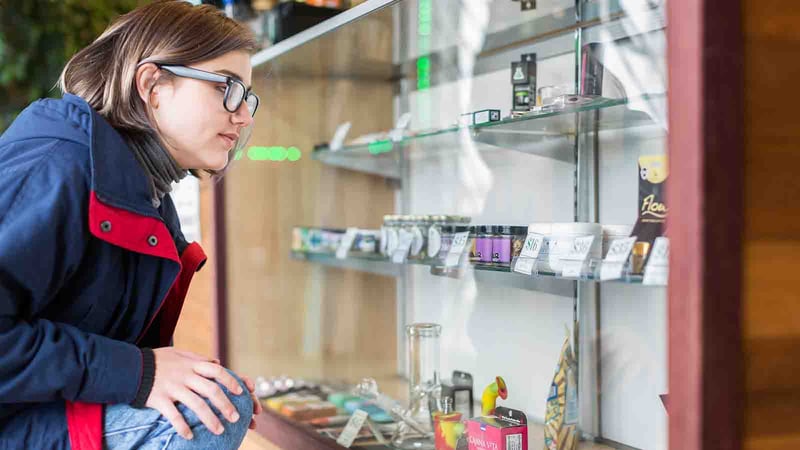 Last week U.S. Attorney General Jeff Sessions rescinded the Cole Memo, creating confusion and concern across the country just days after California's new legalization law came into effect. Despite Sessions latest effort to end the industry, cannabis business owners from California to Colorado are remaining defiant. We think there's never been a better time to be in cannabis.
Before you open the doors at your very own shop and start raking in the revenue, you'll have to successfully apply for a marijuana retail license. Exactly how arduous an application process you'll go through will depend largely on your location. But no matter where you choose to operate, there are a few major elements of applying for a cannabis retailer license common to all states.
6 Steps to Apply for Marijuana Retail License
1. Research your state's procedures
The first step is to familiarize yourself with your particular state's application procedures. States that are newer to the regulated cannabis industry—such as California—won't have their processes as ironed out as those with more mature markets, like Colorado.
Regardless of where you are, you'll be able to find the applicable cannabis retail license application requirements online.
2. Identify potential red flags
Once you've researched the licensing requirements of your state and local governments, you'll want to comb through your dispensary business plan to identify potential problems that could get your application automatically rejected. These could include age or residency requirements or criminal convictions on the records of your team members.
3. Complete all required paperwork and gather supporting documents
Step three is pretty straightforward, though typically time-consuming. You definitely don't want to rush this part—taking your time and ensuring every element is addressed is vital to a successful application. Depending on your state and local requirements, there may be several different forms to fill out as well as multiple supporting documents to prepare.
Once you've assembled and filled out the application in its entirety, you'll submit it to the appropriate authority for review. There may be a non-refundable application fee—verify this during your initial research so you can be fully prepared at the time of submittal.
4. Consult with the state licensing board or agency.
Once your application makes its way through the review process, you'll likely be required to appear before the state licensing authority for an in-person consultation. All key personnel should plan to attend, as there may be additional compliance requirements such as fingerprinting. Additionally, you should be prepared to pay any applicable licensing fees at this time.
5. Complete any local licensing requirements
Some states, including California, require evidence of local approval as a part of the state-level application; elsewhere, you may need to be approved by the state's licensing agency before your local government will sign off. Either way, you need to ensure you are in full compliance with all retail cannabis requirements set by the municipality and/or county in which you'll be operating. These may include meeting zoning requirements and obtaining a local business license.
6. Sort out any remaining tax or financial related issues
In some circumstances, there may be taxation and/or financial affairs that require full licensing approval before being tied up.
Once these matters have been finalized, congratulations! You're now an officially licensed cannabis retail operator.
Need More Information?
If you're thinking about getting into the marijuana retail market, you should know that applying for a license is only one part of the process. To get a comprehensive look at everything that's involved, download our free guide to opening a cannabis dispensary today.