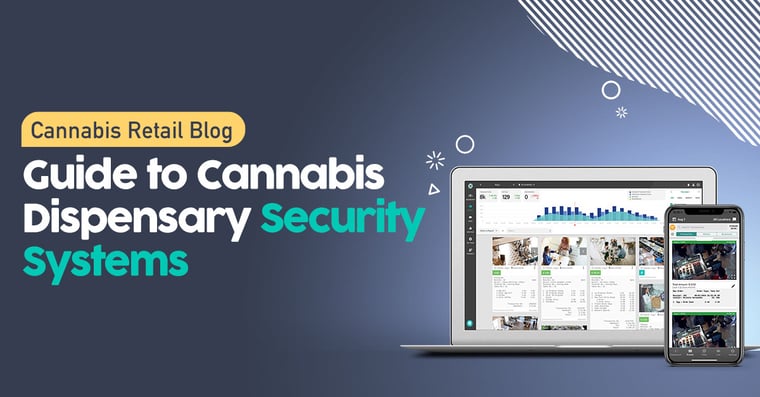 Cannabis dispensaries face higher internal and external theft risks than most other retailers. The product is small and valuable, and there is a known black market that can be accessed to turn stolen merchandise into cash. Cannabis regulatory authorities know this and therefore mandate stringent requirements for cannabis dispensary security systems.
This complete guide on cannabis security systems by Solink, a company that provides video surveillance security services to hundreds of cannabis dispensaries across North America, will inform you all you need to know about how to keep your dispensary safe by using the right dispensary security technology and systems.
What is a Cannabis Dispensary Security System?
Virtually all jurisdictions that permit legal recreational cannabis consumption require a cannabis dispensary security plan as part of the licensing process. This security plan must include details of the security system that will be installed, including the location of all cameras, the data retention period, and all processes that employees will follow to keep the product safe from the time it arrives in the cannabis retail store until it is sold.
Importantly, a cannabis dispensary security system includes both the hardware and software components installed and also incorporates the trained employees or security guards who will use the system and follow the procedures listed in the security plan. Your dispensary license application must include all these elements, download Cova's cannabis security plan template to learn more.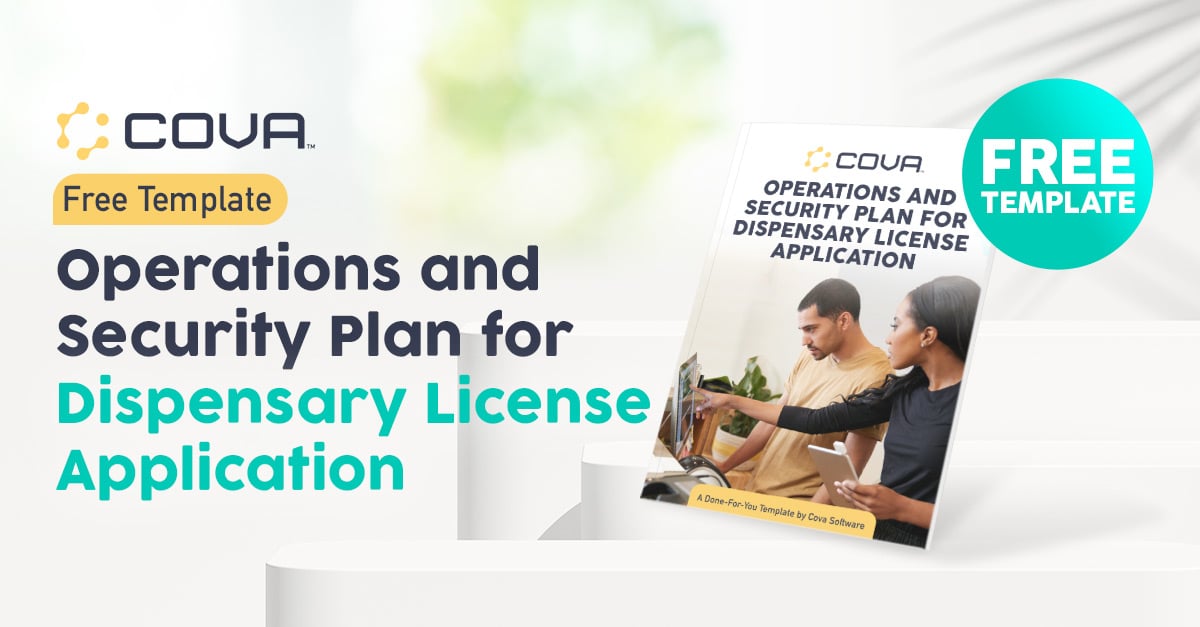 What Does a Cannabis Dispensary Security System Cost?
The cost structure for a cannabis dispensary security system can be separated into upfront costs and ongoing expenses.
Upfront costs
Cova has broken down the complete cost of opening a dispensary for you. Under security systems, the expected cost is around $50,000. This includes the access control system, reinforced doors, alarms on the windows, security cameras, and more.
Ongoing expenses
Once you have all of the hardware in place, you'll need to budget for ongoing maintenance and replacement of components. For example, security cameras should last an average of 10 years, but some will likely need to be replaced after 5 years while others will keep working for 20 or even 25 years.
In addition to maintenance and replacement services, you'll have to incur costs associated with alarm monitoring, video footage retention, and video analytics software. In most jurisdictions, these are mandated requirements for a security system. Elsewhere, they upgrade the system from a theft deterrent to a usable business intelligence and loss prevention system. Of course, the salaries of security personnel will be part of your ongoing expenses as well.
What are the Components of a Cannabis Dispensary Security System?
A cannabis dispensary security system has six main components:
Access control and perimeter security
Data storage
Video analytics
Trained employees
Security Cameras
Security cameras are the foundation of a dispensary security system required by cannabis businesses. However, if you stop simply buying security cameras, then you are left with underutilized and incomplete infrastructure. In the case of a dispensary, you are also unlikely to receive a license.
Access Control and Perimeter Security
Dispensary design best practices should extend to incorporating access control and perimeter security. Access control systems are designed to restrict access to authorized personnel only. Perimeter security is the outer layer of defense for a location.
This component of a cannabis dispensary security system protects your assets with some combination of reinforced doors, window sensors, traditional burglar alarms, bars, digital locks, biometrics, and so on.
Data Storage
Most jurisdictions require dispensaries to retain at least 30 days of video footage, but the requirements can be up to a year in some states and provinces. While some regulations require the footage to be retained on-site, others allow cloud storage.
On-site storage is usually accomplished by a DVR (digital video recorder), NVR (network video recorder), or NAS (network-attached storage) system. Even when on-site storage is mandated, Solink's video analytics platform provides the convenience of a cloud security solution by making your video available in real-time anywhere on Earth using a laptop or mobile device.
Video Analytics Platform
Video analytics is critical for a functional cannabis security system. Security cameras are rich data sources that go well beyond the security domain. Solink's video analytics platform can help you in many ways:
Easily search by transaction or motion event to track down internal and external theft.
Monitor your revenue, traffic into your dispensary, speed of service, and more.
Receive proactive alerts with

Threshold Notifications

whenever your core metrics are outside your comfort zone.
Generate heat maps of how patrons move through your dispensary for better-merchandising opportunities.
Trained Employees
Approximately 90% of all theft is internal. That means employees are either your greatest asset or your greatest liability. The difference is how you train your employees. Here's how Cookies uses Solink as part of its employee onboarding:
"During onboarding, I'll show off the Solink platform. New employees find it cool, but it also helps create the impression that we are in control. It shows new employees that we are watching and that we can find anything." ~Ryan Dzwigalski, the Director of Loss Prevention for the largest Cookies operator
Integrated POS
The Cova POS system integrates seamlessly with Solink to provide video paired with data. Internal theft often revolves around the POS. The telltale signs are high-risk transaction types: voids, high discounts, zero-dollar transactions, cash returns, etc.
The easiest way to review these transactions is on the Solink system. Simply type in a series of filters that reduce the transactions found to a manageable number. Then, review footage of each transaction to make sure procedures are being followed and the product isn't going missing.
Solink and Cova Combined Improve Dispensary Security
Cannabis is a small and valuable product that can be easily sold on the black market. This makes dispensaries popular targets for theft, both internal and external. This necessitates particularly robust measures to avoid any security risks.
Whatever the local regulations mandate, it is worth exceeding them to protect your people and merchandise. Cova and Solink combined are the best way to secure your cannabis dispensary. Find instances of theft, save the associated video, and share it internally or with the police in minutes.
Learn more about how Cova Software's extensive cannabis tech partner ecosystem can help your dispensary adapt, thrive, and protect itself from ID fraud and other security risks.