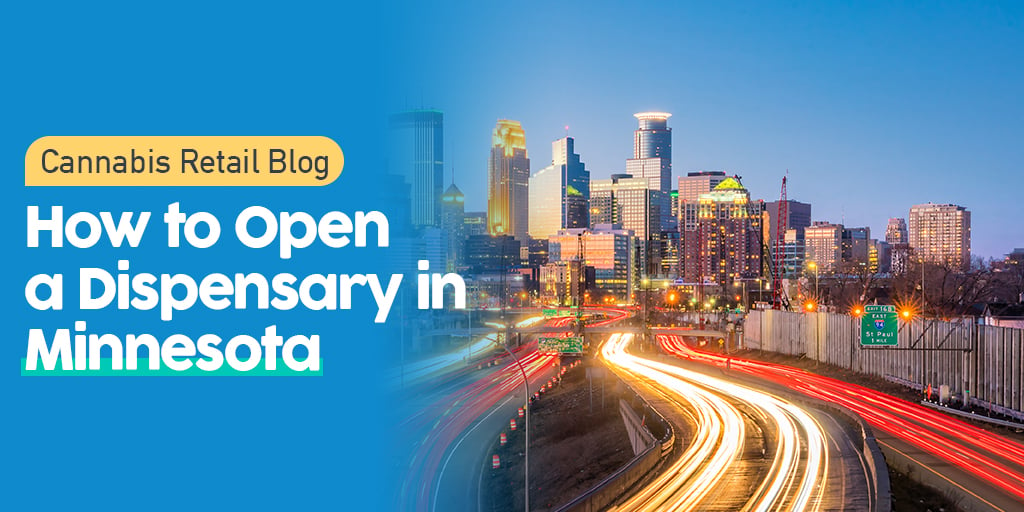 With the recent legislative changes, Minnesota is on the cusp of a burgeoning cannabis market. Opening a cannabis dispensary in the Land of 10,000 Lakes can be a lucrative venture, but it requires careful planning, adherence to regulations, and a well-thought-out business strategy. In this comprehensive guide, we'll walk you through the essential steps to opening a dispensary in Minnesota, from understanding the cannabis laws in Minnesota to securing funding and successfully operating your business.
How to Open a Dispensary in Minnesota
To open a medical or adult-use cannabis dispensary in Minnesota, you must follow the steps outlined below with adequate planning, funding, and adherence to all regulations laid out by the Office of Cannabis Management.
1. Review Minnesota's Cannabis Laws
Before embarking on your journey to opening a dispensary, it's crucial to familiarize yourself with Minnesota's cannabis dispensary laws. The cannabis legislation has established the Office of Cannabis Management (OCM), which will regulate all aspects of the cannabis industry, including the adult-use market, the Medical Cannabis Program, and lower-potency hemp edibles.
Retail sales for adult-use cannabis will begin in the first quarter of 2025.
Beginning August 1, 2023, adults aged 21 and older can possess and use limited quantities of cannabis and cannabis products.
Minnesota will continue to have a Medical Cannabis Program, which will transition to be under the OCM in March 2025.
Social equity provisions prioritize applicants from disadvantaged communities affected by cannabis prohibition and military veterans.
2. Create a Dispensary Business Plan
A well-crafted cannabis business plan is your roadmap to success in the cannabis industry. It should outline your goals, target market, financial projections, and marketing strategies. Your business plan will be instrumental in securing a dispensary license, looking for funding, and guiding your dispensary's growth.
Key Components of Your Maryland Dispensary Business Plan:
Market analysis and competitive research
Financial projections, including startup costs and revenue forecasts
Marketing and branding strategies
Compliance and regulatory considerations
Staffing and training plans
The Lucrative Minnesota Cannabis Market: How Big Is the Opportunity?
Minnesota's cannabis market is poised for growth. With a population of over 5 million, there is a significant potential customer base. Market research can help you identify the demand for cannabis products in your area and target specific niches.
Assess the current landscape and identify gaps in Minnesota's cannabis market.
Explore opportunities for diversification, such as offering both adult-use and medical cannabis products.
How Much Does it Cost to Open a Cannabis Dispensary in Minnesota?
Opening a dispensary involves significant upfront costs. Understanding these expenses is vital for securing funding and ensuring your business's financial stability.
Minnesota Cannabis retailer Licensing fees (application fee $2,500; initial license fee $2,500; renewal license fee $5,000)
Real estate and lease expenses
Build-out and compliance costs
Dispensary staffing and training
Inventory and product sourcing
Security measures and cannabis technology
Starting July 1, 2023, all sellers of taxable cannabis products must remit the new Cannabis Tax to the Minnesota Department of Revenue.
For a detailed breakdown of costs, refer to our blog on how much it costs to open a cannabis dispensary.
How Profitable is a Minnesota Cannabis Dispensary?
Profitability in the cannabis industry can be substantial, but setting realistic expectations is essential. Your business plan should include detailed financial projections to estimate potential profits.
Factors Influencing Profitability:
Market demand and competition
Pricing strategies
Operational efficiency
Regulatory compliance costs
Check out our comprehensive blog to learn more about how much a dispensary owner makes.
3. Apply for a Minnesota Cannabis Dispensary License
The Office of Cannabis Management in Minnesota will soon provide application forms, grant licenses, and create rules that explain how and when businesses can join the new adult-use cannabis industry. In the next few months, this state agency will set up the rules for legal adult cannabis and create steps and deadlines for applying for licenses.
Navigating Minnesota's Cannabis Licensing Process
Acquiring a dispensary license in Minnesota is a critical step in opening your dispensary business. Understanding the application process and requirements is crucial for a successful application.
Various license types are available, including microbusiness, cultivator, manufacturer, cannabis retailer, and more.
For a cannabis retailer license, the application fee is $2,500; the initial license fee is $2,500; and the renewal license fee is $5,000.
Social equity provisions may impact your eligibility and application priority.
How to Apply for a MN Dispensary License
Stay updated on the Office of Cannabis Management's announcements regarding applications.
Prepare a comprehensive application that includes all required documents and fees.
Seek legal counsel to ensure compliance with all Minnesota cannabis regulations.
Social equity is a crucial focus of the law. It gives preference to individuals residing in low-income areas particularly affected by prior cannabis prohibition and to military veterans who lost their honorable status due to a cannabis-related offense. It also covers those who were convicted of cannabis-related crimes before the new law came into effect.
4. Plan Finances for Your Minnesota Dispensary
Secure Funding for Your Dispensary
Securing funding is often a significant hurdle for aspiring dispensary owners. Explore various funding options, including personal savings, loans, investors, or partnerships.
Tips for Securing Funding:
Develop a detailed business plan to attract investors.
Explore state and local grant programs or incentives for cannabis businesses.
Seek financial advisors with experience in the cannabis industry.
Dispensary Location and Zoning: Finding the Ideal Spot
Selecting the right location for your dispensary is crucial for success. Consider zoning regulations, proximity to your target market, and accessibility when choosing your storefront. Ensure that your location cost or rent falls within your budget.
Ensure compliance with local zoning laws and distance restrictions from schools and other sensitive areas.
Assess foot traffic and accessibility for your customers.
Evaluate the potential for expansion and growth in your chosen location.
Dispensary Staffing: Building a Knowledgeable Team
Your dispensary staff plays a vital role in providing excellent customer service and ensuring compliance. While planning your finances, you need to take into account staff salaries and training expenses.
Prioritize hiring employees with expertise in cannabis products and their effects.
Develop training programs that cover product knowledge, customer service, and compliance.
Consider the staffing needs for security and regulatory compliance.
Dispensary Technology: Streamlining Operations and Compliance
Implementing the right cannabis technology can streamline your dispensary's operations and ensure compliance with Minnesota state's regulations. Invest in the right cannabis point-of-sale system, inventory management software, and security systems. Understand the cost of ownership of the POS system before you choose one.
Key Cannabis Technology Solutions:
Point-of-sale (POS) system for sales tracking and inventory management.
Seed-to-sale tracking systems for compliance with state regulations.
Security systems, including surveillance cameras and alarm systems.
5. Launch and Compliance Review of Dispensary
Building out your dispensary space requires careful planning to meet regulatory requirements. Work with architects and contractors familiar with cannabis dispensary design and compliance.
Ensure your dispensary layout adheres to state regulations regarding security and access control.
Implement security measures such as surveillance cameras and alarm systems.
Conduct regular compliance audits to identify and address any issues.
Product Selection and Pricing: Meeting Customer Demand
Selecting the right products to stock in your dispensary is essential for attracting and retaining customers. Consider a diverse range of products to cater to various preferences.
Offer a variety of strains, edibles, concentrates, and accessories.
Stay informed about emerging cannabis products and trends.
Price your products competitively while considering your profit margins.
Dispensary Security Measures: Ensuring Safety and Compliance
Security is paramount in the cannabis industry. Implement robust security measures to protect your dispensary, employees, and customers while complying with state regulations. Here are some security measures to implement at your Minnesota dispensary:
Surveillance cameras with recording capabilities.
Access control systems and alarms.
Employee training on security protocols.
Cannabis Dispensary Marketing and Advertising
Effective cannabis marketing and advertising are essential for attracting customers to your Minnesota dispensary. However, cannabis advertising is subject to strict regulations. Here are some marketing strategies:
Develop a strong online presence with a user-friendly website.
Engage in community outreach and educational events.
Utilize social media platforms compliantly and within state regulations.
Opening a cannabis dispensary in Minnesota presents a promising opportunity, but it also comes with regulatory challenges. By thoroughly understanding the state's laws, creating a solid business plan, securing funding, and prioritizing compliance and security, you can position your dispensary for success in this burgeoning market. Keep abreast of updates from the Office of Cannabis Management, and be prepared to navigate the evolving landscape of the Minnesota cannabis industry. Learn more by downloading Cova's comprehensive guide on opening a dispensary.