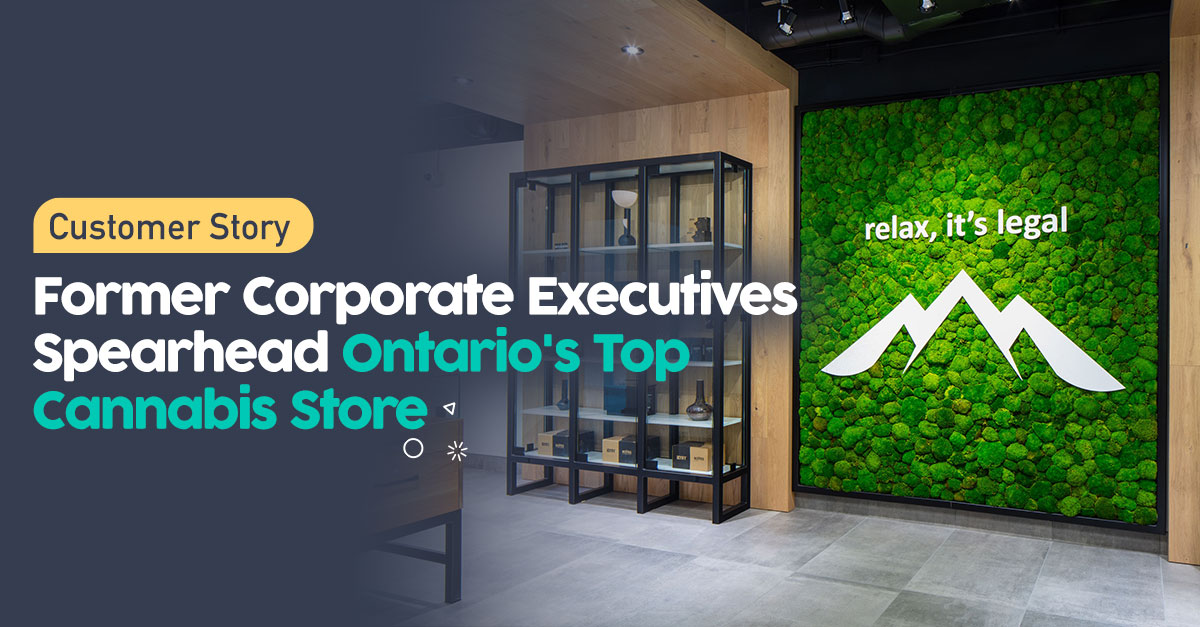 Ontario's cannabis retail market has grown fast but has also reached a point where competition is intense, and it is becoming challenging for retailers to differentiate themselves. While big retail chains are expanding aggressively, some independent shops like Highland Cannabis are focusing on being the best cannabis store in their area. Spearheaded by former corporate executives, Owen and Niki Allerton, Highland Cannabis in Kitchener is amongst Ontario's top 10 cannabis stores in terms of sales, and customers from far and away take the highway regularly to visit this exceptionally well-managed cannabis store.
Highland on Highland: A Community-Focused Cannabis Store
Located in a town that is proud of its heritage and has a thriving culture of independent retail shops, Highland Cannabis imbibes the same ethos while blending in with other venerable stores in the neighborhood. The husband-wife duo has created a family-like work environment at their store, where every employee is an expert in one domain or another, and no one needs to pretend to know everything. Their regular customers love the team dynamics at Highland and have become used to a personalized premium shopping experience.
"We always strive to have a huge selection of the best products, but it's really our focus on providing the best service and creating customer delight at every opportunity that makes the difference.", says Owen about why many cannabis enthusiasts rave about Highland and skip multiple other cannabis stores to drive to the best one in the region.
How Cova Sowed The Seeds of Entrepreneurship for Highland's Owners
Armed with over 20 years of corporate experience and wanting to do something different, Owen and Niki decided to take the plunge into the lucrative cannabis industry. Initially, they were seriously considering taking a franchise of one of the big cannabis retail chains. However, a Cova seminar that they attended in Ontario completely changed their outlook and led them in a different direction altogether. They realized that in an industry that was still in its infancy and best practices were still being created, all they needed was courage and guidance from experts to start their own independent cannabis store.
"Cova has been an incredible resource for us. From applying for a cannabis retail license to finding an ideal location, obtaining permits, setting up the store, and streamlining daily operations, Cova's team had the answers to everything. It's almost like they are our founding partners.", says Owen.
Niki, who is fondly called the Queen of Highland by the team, and her husband have leveraged their extensive experience to run their store hands-on, and the passion they exude for the industry and their brand is truly contagious. "At Highland, we're always high on energy.", exclaims the duo.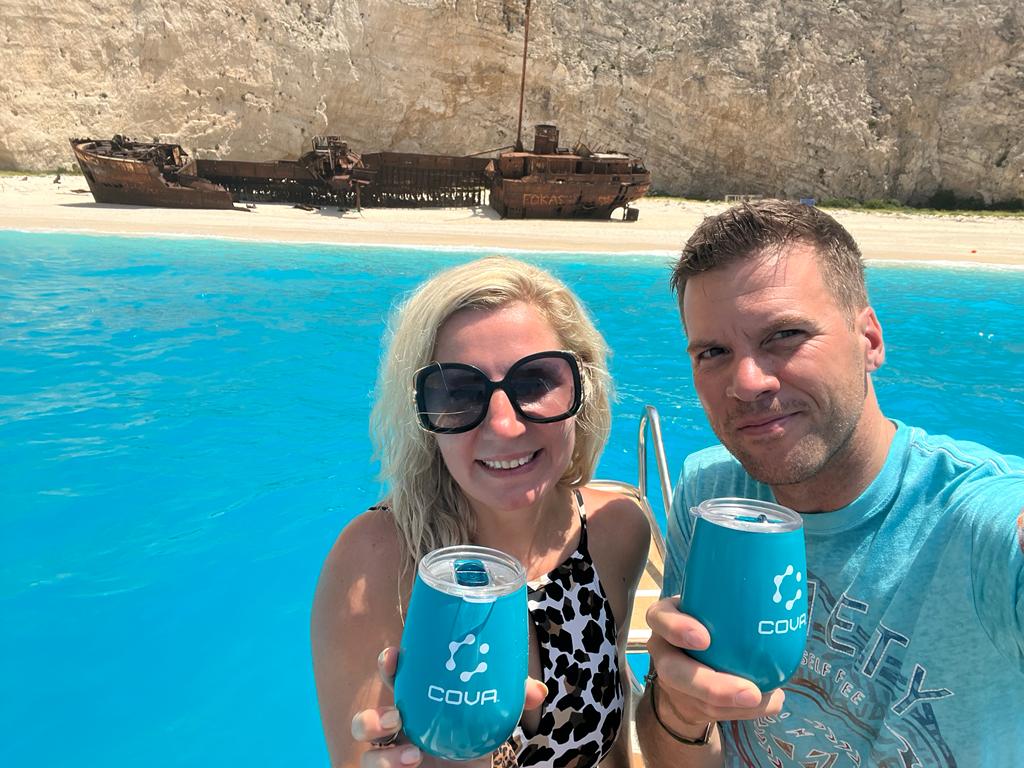 "With Cova, we can relax and run our business even while on vacation!"
Why Highland Chose Cova as its Cannabis Technology Solution
After attending Cova's seminar and receiving great feedback from other retailers, it was a no-brainer for Highland's owners to choose Cova as its POS and inventory management solution. They knew that the AGCO had also endorsed Cova as the preferred cannabis technology solution- but as wise business professionals, they researched further and discovered more reasons to partner with Cova:
1. Retail Industry Knowledge and Expertise
Cova Software has been a pioneer in cannabis technology, and with its software solutions built on over 20 years of expertise via its parent company, it has created the most advanced POS system for cannabis retail. After meeting with Cova's team, Owen understood that Cova had already helped hundreds of retailers across Canada establish and grow their businesses and had extensive knowledge about the industry to aid others in shaping their vision as well. The tech expertise combined with industry knowledge was a major selling point, and Highland's owners knew that Cova is in the cannabis industry for the long term and would continue to grow with them for collective success.
"Cova has been like a tour guide in a foreign country and has always directed us in the right direction. In this dynamic industry. we'd have been lost without them", declares Owen.
Their opinions have been reinforced when Cova has constantly updated its software to stay on top of AGCO's regulatory changes and always ensured simplified compliance for Highland.
2. Inventory Management and Reporting Analytics
Anyone working in cannabis retail understands the importance of inventory management and taking proper care of cannabis products to ensure the highest quality. Owen loves to stay on top of things and reviews sales and inventory reports daily from Cova POS to analyze the trends and place cannabis product orders accordingly. He even taps into the passion, knowledge, and expertise of his team of 25 employees to make sure that nothing falls through the cracks.
"Our personal attention to detail and Cova's reporting analytics layered on top of it helps us determine our product purchase strategy better and streamline our operations.", says Owen.
Owen and Niki love that they can generate these reports from anywhere and manage their business remotely as well. Cova's capabilities and reporting tools have been indispensable for them, and they couldn't imagine running their business without Cova.
3. Tech Ecosystem: Best Integrations and Partnerships
Highland's team had barely launched their store when the pandemic happened. But with Cova's advanced cannabis POS system available on tablets, they pivoted quickly and continued operating through a make-shift window at their store. With multiple plug-and-play integrations via Cova's extensive cannabis tech ecosystem network, they have always received excellent recommendations to navigate everyday retail operation challenges. Through Cova's seamless integration to KayaPush, employee scheduling and payroll have been a breeze for Owen and Niki and have saved them from a lot of accounting hassles. "We can't even imagine doing these things manually. With KayaPush, it's as easy as pushing a button."
Of course, Cova's various other partnerships have helped Highland streamline its operations and establish itself as a force to reckon with in Ontario's cannabis retail space.
"I feel like my wife and I are a team of 10 people, but only because Cova's extremely robust tech platform enables us to be that.", claims Owen.
From creating an awesome team and efficiently managing staff to offering an elevated cannabis experience and building loyalty amongst customers, Highland Cannabis has established itself as one of the most reputed independent cannabis retail brands in Canada with Cova's help. For now, their team is focused on being one amazing store. However, as a cannabis entrepreneur or an established retailer, whatever business vision you may have, Cova can guide and help you achieve it. Want to become the top cannabis retailer in your region? Let's talk!