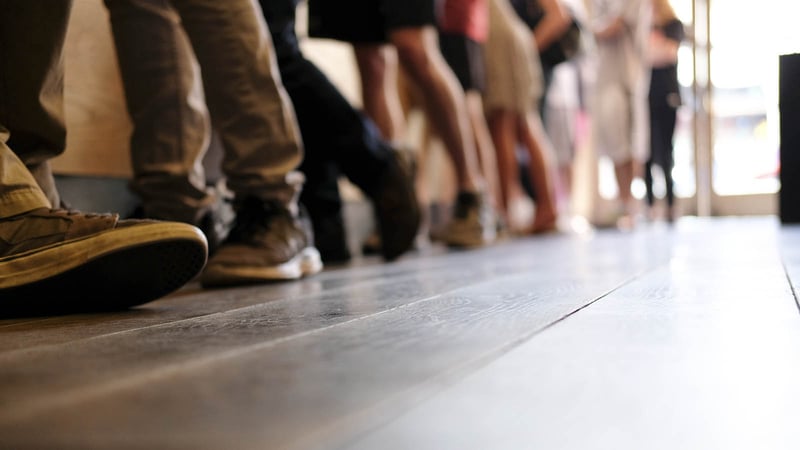 With the first two weeks of California's legal adult-use cannabis sales in the books, it's fair to say that business is booming. In fact, according to industry reports, some dispensaries have seen double and triple their average customer numbers since recreational sales began January 1.
While this is great news for marijuana businesses and a clear sign of cannabis' bright future, retail owners need to ensure that they're equipped to handle this type of traffic—not just by having enough supply to meet the demand, but by having a point-of-sale system that can keep up with extreme transaction volumes.
Efficiency Starts at the Entrance
At Cova, we understand that the cannabis customer's experience begins at your dispensary doorway. If you're an adult-use retailer, you must verify your customers' ages; if you dispense medical marijuana, you must also ensure your patients have the requisite recommendation from a physician.
Without a streamlined procedure in place, this process can cause a bottleneck at the entryway, leaving a long line of potential customers waiting outside in the elements. If it takes too long, they may get frustrated and walk away.
This is why Cova's dispensary POS software includes an ID scanner for quick, efficient customer check-in. Your customers will appreciate the expedited process, and your employees will enjoy the simplicity of scanning an ID over manually typing in all the required information.
Handling High Volumes at the Register
Of course, you want your customers to experience the same speed and efficiency at the register as they did during check-in. Unfortunately, this is where many marijuana point-of-sale systems fall short—but precisely where Cova shines.
How?
1. By utilizing technology that scales with your needs
You see, Cova is built on a cloud computing platform that detects when your store is experiencing high traffic. In these instances, expanded server and computing power is automatically assigned to compensate for the heavier transaction volumes. This means your POS won't get bogged down—and your customers will appreciate the expediency.
2. By automatically detecting purchase limits and product equivalencies
In California, adult-use customers are allowed to purchase up to one ounce of cannabis flower, eight grams of concentrated cannabis product, or six immature cannabis plants per day. This may seem straightforward if a customer is only purchasing one type of cannabis product—but what if they want to mix and match.
With Cova POS, your budtenders don't have to worry about miscalculating a product equivalency conversion or selling over the daily limit. Our cannabis retail software automatically alerts your employees when a transaction limit has been reached—which means your customers experience a quicker checkout and you stay compliant with the state.
3. By continuing to process transactions when your Wi-Fi is down
If you're running a web-based point-of-sale, your worst nightmare is losing connectivity. No internet equals no sales, right? Not with Cova. Our offline mode means you can keep processing transactions at normal speed; all your data is backed up internally and automatically synced to the cloud and Metrc once your Wi-Fi is restored.
4. By applying customer loyalty points and discounts automatically
Your repeat customers deserve to be rewarded for their loyalty. But it shouldn't come at the cost of extra time at the register while your budtenders fiddle with complicated software. Using the same quick ID scanner that verified their information at the entrance, your budtenders can quickly and easily pull up customers' purchase histories and apply their reward points as well as any applicable discounts.
Keep Your Lines Moving at Your California Cannabis Retail Shop with Cova
Because Cova was built specifically for cannabis retail, we understand what it takes to keep your lines moving efficiently and your customers happy. What's more, though, is we understand what it takes to keep you compliant with California cannabis retail regulations.
Ready to learn more? Book a free demo today!