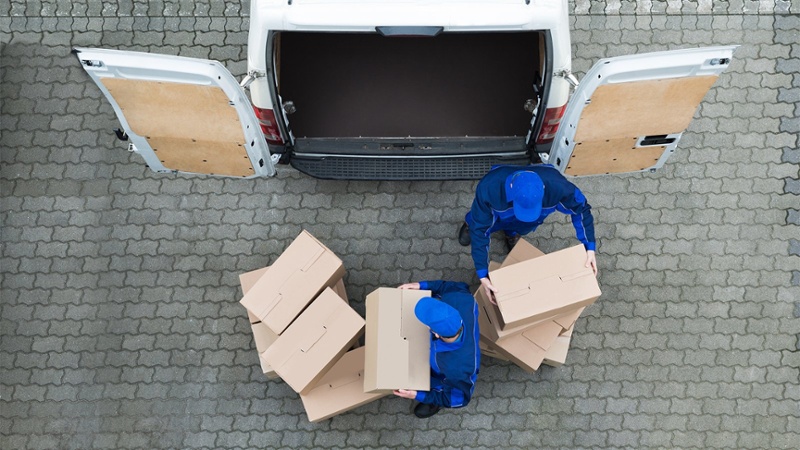 Cannabis home delivery: it's the next evolution of marijuana retail, and it's slowly but surely rolling out across legalized states. But what exactly does it take to open a licensed cannabis delivery business?
The answer, as with everything cannabis-related, depends on the particular market in which you're operating. In some states, you must already possess a retail license before you apply for a delivery permit; in others, you can apply for a delivery-only retail license.
Read on for an overview of the rules and requirements for opening a cannabis delivery business in three key states: Colorado, California, and Michigan.
Opening a Cannabis Delivery Service in Colorado
In May 2019, Colorado Governor Jared Polis approved a bill allowing home cannabis delivery. However, the legislation left it up to local governments to decide whether they'd allow marijuana delivery services within their jurisdictions. Under the new law, licensed medical marijuana retailers may now apply for delivery permits. However, recreational retailers will have to wait until January 2, 2021, before they may begin applying for the permits.
The first step is to obtain a marijuana business license, either for a medical marijuana store or retail marijuana store (adult-use). The application fee for both license types is $5,000, and the licensing fee for both is $2,000. Once you've been approved for your marijuana business license, you'll be eligible to apply for a delivery permit if you're a medical marijuana retailer. If your license is for adult-use cannabis retail, you won't be eligible to apply for a permit until 2021.
The initial fee for a medical marijuana delivery permit is $2,000 for a license that will expire in six months or less and $4,000 for a license that will expire in more than six months. All delivery license renewals are $2,000. Of course, licensed cannabis retailers in Colorado will need to check with their city, municipality, and/or county to verify that the businesses are permitted and that the local government is accepting delivery license applications.
Medical Marijuana Delivery Inventory Tracking Requirements
Licensed medical marijuana store operators must track all delivery sales just as they do in-store sales. The law requires use of an inventory tracking system and a transport manifest. The Marijuana Enforcement Division has specified that a point of sale receipt for an in-store purchase will not satisfy the inventory tracking requirements for cannabis deliveries.
Delivery transport manifests must include:
Name and ID number of the patient receiving delivery
Delivery address
Time of delivery
Patient registry number or primary caregiver registry number
Acknowledgment of receipt of the delivery by the patient
If the delivery cannot be completed, the manifest must also document the reason why it couldn't be completed
Colorado Daily Delivery Limits
Licensed medical marijuana stores may not deliver more than two ounces of flower, 40 grams of concentrate, or 20,000 milligrams' worth of THC in other product form in a single day to any patient.
Starting a Cannabis Delivery Service in California
In California, you don't need to have an established retail business in order to start a cannabis delivery service. If order to open a marijuana delivery business in the Golden State, you can simply apply for a non-storefront retailer license, which permits cannabis sales exclusively by delivery. You'll pay a non-refundable application fee of $1,000 and, if approved, a licensing fee based on your projected annual gross revenue as listed below:
$500,000 or less annual revenue pays $2,500 fee
$750,000- $1M pays $7,500 fee
$1.5M- $2M pays $14,500 fee
$3M- $4M pays $30,500 fee
$5M- $6M pays $46,500 fee
More than $7.5M pays $96,000 fee
Non-Storefront Retail Licensing Requirements
You'll need to include all required attachments and documents along with your non-storefront retailer application, including:
Evidence of legal right to use the proposed premises location
Business formation documentation
Evidence of compliance with all local requirements
Transportation procedures form
Inventory procedures form
Security procedures form
Delivery procedures form
California Delivery Inventory Requirements
Non-storefront retailers are required to keep detailed inventory ledgers for every sale and delivery made. Delivery inventory ledgers must list each cannabis product type, brand, retail value, and track and trace identifier as well as the product weight, volume, or other measurements. Every cannabis good prepared for each order must be identified in the inventory ledger. After each delivery, the ledger must be updated to reflect the current inventory in the driver's possession. These inventory ledgers may be maintained electronically, as long as they are accessible in the event of an audit.
Additionally, vehicles used for cannabis delivery must have a GPS device that is owned by the licensee and used to monitor the location of the vehicle at all times while it is making deliveries.
Starting a Cannabis Delivery Service in Michigan
Although sales of recreational marijuana have begun in earnest in Michigan, licensed retailers are currently only allowed to deliver medical marijuana to qualified patients. That means that in order to open a cannabis delivery business in Michigan, you'll first have to apply for a medical marijuana provisioning center license successfully.
The Michigan Marijuana Regulatory Agency has a two-step application process for all marijuana business licensing. The first step, pre-qualification, includes a background check of everyone associated with the application. The second step requires more specific information regarding the type of license sought — in this case, a provisioning center license.
The application fee for a provisioning center license is $6,000. There is also a regulatory assessment fee, which is $44,000 for new provisioning center licenses.
Michigan Home Delivery Procedures
Before completing marijuana delivery transactions, licensed provisioning centers must verify with the statewide monitoring system that the patient holds a valid registry card. Once an order has been placed, the provisioning center must enter the product into the statewide monitoring system and confirm that the patient is not over their daily or monthly limit. Additionally, all deliveries must have a manifest that is entered into the statewide monitoring system, and delivery drivers must maintain accurate delivery logs that record every delivery made.
Get Your Cannabis Delivery Service Up and Running with Cova
Thinking about opening a cannabis delivery service in Colorado, California, or Michigan? Cova can help you get up and running — and with our two-way integrations with the industry's leading delivery platforms such as I heart Jane and Onfleet, your customers will be able to easily order online for home delivery. What's more, you'll be able to track every delivery order right from Cova POS, helping you streamline the process, maintain accurate inventory, and stay compliant by automatically syncing all required data directly to Metrc. That means no more manual receipt tracking or reporting!
Just tap the button below to contact us today and learn more about how we can help you with your cannabis delivery operation!