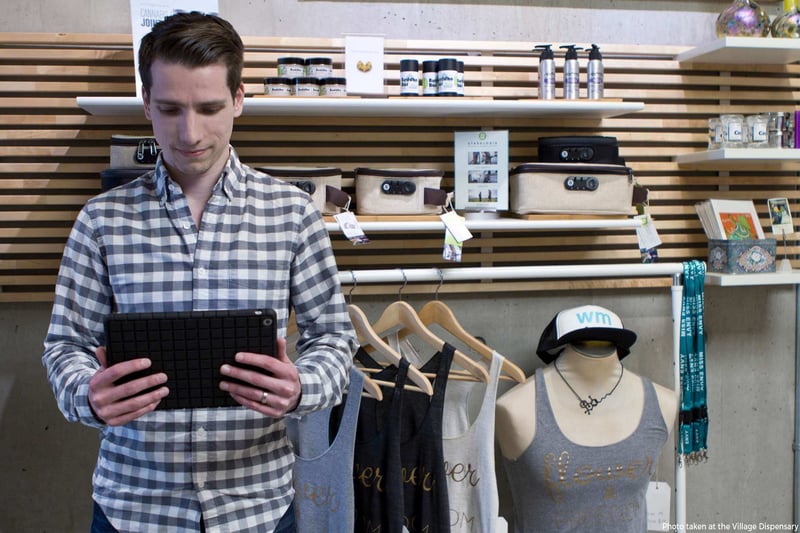 Every successful business owner will tell you that many different factors contribute to the profitability of their company. Some credit their staff while others are fortunate enough to have a unique product to market. Still, others attribute their success to the tools and systems they have in place, whether it's a great marketing plan or an intuitive point of sale system.
Ultimately, your business will see growth when you utilize tools that are designed specifically for whatever industry you're in. For dispensary owners, that means taking advantage of tech that's made just for them.
Why do you need a POS specific for your cannabis dispensary? Let's look at some of the top reasons.
Product Design & User Experience
How would your budtenders feel having to use a point of sale that's slow or confusing, and what might your customers say if they had to wait a long time to get their order completed? Many dispensary owners don't even realize these issues can be easily solved.
Compliance
It's a topic that comes up time and time again in this business, but how can a POS specific for your pot shop help in this area? Imagine how your business model might change if you could be compliant with more accuracy and spend less time calculating your numbers.
Reliability & Stability
Working in a dispensary on 420 is probably one of the most chaotic environments your shop sees, and how much crazier would it be if your point of sale system also decided to crash at the same time? Little do most dispensary owners know that your tech can actually help you make more sales.
Cloud vs On Premise
Different point of sale systems take various approaches to how they store their data. If you're concerned about the security and accessibility of your information, it might pay to look into a POS specific for your shop. Plus, you'll get to take advantage of more real estate in your location by not having to dedicate an entire room to your server.
Ease of Inventory Processing
Do your budtenders groan when it's time to take inventory of your product? If your packaging and inventory methods aren't as straightforward as they need to be, you might find that incorporating some marijuana-specific tech might save you a lot of time and headache.
Easy to Integrate with Other Systems
Computers have to play nice with each other just like kids do, and a one size fits all POS system might not work well with other tools on the market. If you want to get the most out of your dispensary tech, keep in mind that compatibility is key.
Cost of Ownership
It's probably a safe guess that you've invested a decent amount of money into your dispensary with hardware alone. Items like scanners or scales aren't cheap, and your POS should be able to utilize your existing items. Extras like tech support or reporting should be factored into the total cost of your system, and you might be pleasantly surprised that a POS specific for your pot shop is a better value than you think.
We've put together a list of everything you need to look for when choosing a point-of-sale system for your shop. Download a free copy today.