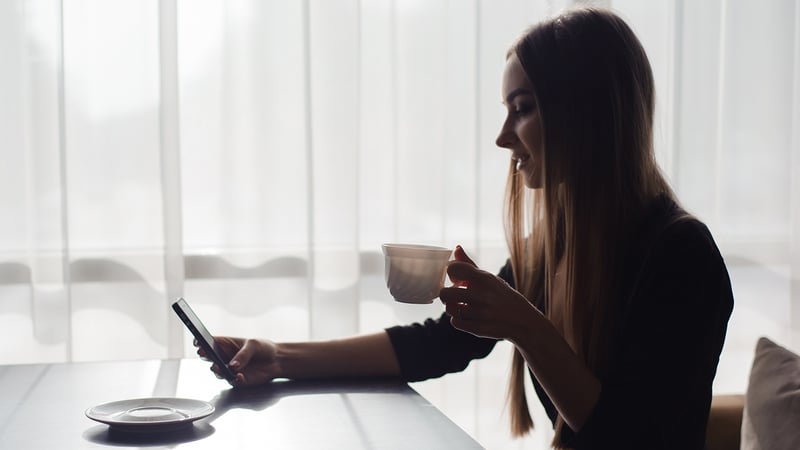 Women love marijuana just as much as men. In fact, according to the latest National Survey on Drug Use and Health women make up more than 40 percent of cannabis users in the United States. With women representing such a significant portion of the market, dispensaries have an enormous opportunity to create demographic-specific efforts that can help boost sales among women cannabis enthusiasts. Here are six strategic ways to market your retail operation and cannabis products to women.
1. Be Thorough with Information
Women are naturally more analytical in their shopping habits than men. Because of these purchasing habits, they will expect your staff to have written and verbal information about the cannabis products at your dispensary. They will also pay closer attention to product features such as reviews, lab testing information, product descriptions, and the perceived value for their money when visiting. Therefore, you and your team should be ready and able to answer their questions.
2. Highlight Features of Women's Health
Women have different health needs than men, and certain medical marijuana products can prove to be effective in both preventative and reactive medical treatments. Consider marketing medical marijuana to appeal to women consumers by providing both empirical and scientific research that speaks to cannabis and their needs.
For example, premenstrual syndrome (PMS) is a condition that affects more women than not, and increasingly, women are turning to cannabis to curb the mood swings and physical discomfort associated with this time in a women's cycle. Concentrates, tinctures, salves, and edibles are showing promising evidence of being exactly what a woman may need to help her feel emotionally balanced and pain-free. In addition, products high in cannabidiols (CBD), but not necessarily high in tetrahydrocannabinols (THC), are appealing to women due to their antioxidant and anti-inflammatory benefits without the high.
3. Nevertheless, She Persisted
The role of women in the industry and society overall has been at the forefront in the United States media. Men and women alike are stepping up to fight for equality and recognition in this new era, and as a dispensary owner/manager, there are a few ways you can join the resistance too.
First, highlight female entrepreneurs in the legal marijuana industry by carrying and marketing their products. Women love to support other women and providing the option to help female businesses could be very appealing to your female customers.
Second, be sure to acknowledge the role of women in legalization efforts across the country; use your dispensary, and your products as a source of empowerment for women to take leadership roles in legalization efforts. Third, participate in the events fighting for women's rights, like the recent Women's March, a movement that took the world by storm a day after Trump's inauguration or #ADayWithoutWomen, a countrywide strike held on International Women's Day. Hold in-store events that support these initiatives, execute creative promotions in solidarity, or display your support on social media or inside your store. Take pride in your dispensary's stance towards women's roles in society, the industry, and in the effort to legalize marijuana. Don't be afraid to be bold!
4. Satisfy Her Sweet Tooth
Scientifically, it has been shown that women are hormonally apt to have more of a sweet tooth than males. This has been a long persisting stereotype that has revealed itself to have a lot of truth, with the correlation of women's sweet tooth being particularly strong around times of PMS. As such, women may find particularly sweet edibles appealing, and with a growing sophistication in the edible sector of the marijuana industry, women now have various chocolates, gummies, lollipops and baked goods with a diverse selection of dosages and flavors to choose from.
5. Appeal to the Professional Woman
Many high-end dispensaries are offering practical, discrete solutions for the businessperson who likes to consume marijuana while they work. Try appealing to the female professional by providing strains that are linked to productivity, creativity or have energy-boosting effects. Also, identify a few devices within your inventory that a professional woman could use on a daily basis such as sleek and convenient vaporizers, or other products that allow her to use marijuana with discretion.
6. We Can Do It!
With women making up such a significant portion of marijuana consumers, it's a no-brainer that dispensaries can do much more to boost how they appeal to women. However, it's important to recognize that marketing efforts aren't a one-size-fits-all approach and different messaging and imagery may appeal to different demographics of the female market. Women are diverse, and dispensaries who are looking to market to them should understand and appeal to all types. So keep sexual orientation, age, economic, racial, and cultural differences in mind and include them in your marketing efforts.
If you want to engage female cannabis enthusiast, apply some of the above strategies. You may open yourself up to higher sales among one of the largest consumer populations.