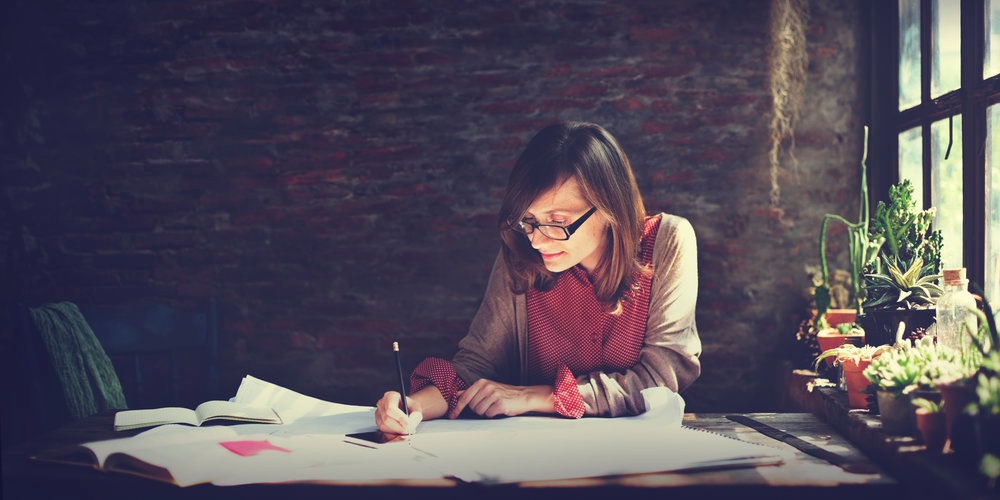 With the federal legalization of adult-use cannabis in Canada and both recreational and medical cannabis reform continuing to sweep the U.S., the cannabis retail landscape is growing daily. And in order to stand apart from the competition, dispensary owners must put time, effort, and resources into their marketing.

At the same time, marketing a cannabis retail operation is not as cut and dried as marketing other types of retail businesses. Regulation means retailers must be mindful of their marketing plans and abide by all applicable rules, or risk being penalized for a compliance infraction.

In today's post, we're exploring the most important dos and don'ts of marketing your cannabis retail store. Let's dive in!
How to market your Dispensary:
1. DO create a marketing strategy.
Engaging in marketing tactics like social media posts and in-store events is great. But without a concrete strategy in place to guide those tactics and — just as importantly — gauge their success, your marketing will not be nearly as effective as it could be.
Your cannabis retail marketing strategy should clearly define your dispensary's value proposition, your target customers, and your competition. From there, you'll be able to craft targeted marketing messages that speak directly to your ideal customers. Which brings us to number two...
2. DO segment your target audience and use marketing tactics that will attract your ideal clients.
Though it may seem counterintuitive, narrowing your target consumer base can actually increase your store's profitability. By focusing on just a few specific and well-defined customer segments, your marketing messages will resonate more deeply and carry greater emotional impact. Examples of potential cannabis retail consumer segments include health and wellness enthusiasts, baby boomers, and cannabis newcomers.
When marketing your dispensary and your products, think about the type of imagery you want to portray. How will you differ from your competitors? What style of marketing will attract your ideal clients? Moreover, how you will help to further legitimize and de-stigmatize cannabis?
The way your dispensary looks both inside and out will make or break your ability to attract clients. Make every effort to maintain a clean, streamlined dispensary that will serve as a functional space for your clients' needs. Further, your marketing materials and the language contained within them should be groomed to fit your image and present that professional feel. Be thoughtful and intentional about every piece you put out and every word you use to describe your business and how you can benefit your potential clients.
3. DO know and abide by all marketing rules and regulations.
Cannabis is one of the fastest growing industries in the world — but it's also very heavily regulated. Because of this, your retail marketing strategy and tactics must account for all the rules and restrictions that apply in your particular market.
For example, Canada's cannabis marketing rules state that no testimonials or endorsements from customers, celebrities, or even fictional characters may be used in marketing or promotional materials. Additionally, Canadian cannabis brands may not promote any type of cannabis-infused lifestyle in their marketing messages.
Failure to follow the cannabis marketing and advertising rules and regulations in your market can lead to a major compliance infraction, and could ultimately result in a fine or even the suspension or revocation of your retail operator license. This is why your dispensary marketing manager should always stay abreast of the evolving regulations in your market.
4. DO step up your cannabis dispensary SEO game.
Do a quick search and type in the word "dispensary" plus your city and see what comes up. If you don't see your store on the first results page, preferably near the top, you should be doing all you can to increase your Search Engine Optimization (SEO).
SEO involves several processes and elements known as "ranking factors" that ensure your web pages and marketing efforts rank high in internet searches. Simply put, the higher the rank of your content, the more likely that your links will attract clicks. SEO is both an art and a science, and requires a strong understanding of the various algorithms that determine the popularity of a site and how to build content that ranks high in search engines. Here are a few basic rules of thumb for your dispenary's SEO:
Carefully research and add relevant keywords and phrases on your website that users will be apt to search for (i.e., marijuana dispensary, marijuana dispensary + your city name, cannabis dispensary, recreational marijuana dispensary, etc.).
Use meta tags and meta descriptions for all your page links that adequately describe the page content.
Use engaging images to draw in your intended audience (be sure to pay for licenses to use images, or opt for royalty free images with proper credit to the author/designer).
Internet SEO specialists provide several free educational sites that are designed to help websites optimize their content by using SEO processes. These can serve as useful foundational tactics to get your SEO working for you.
5. DO offer promotions and customer loyalty rewards.
In the retail world, nothing drives sales quite like promotional prices and special offers. Cannabis retailers should definitely take advantage of major holidays by offering discounts, deals, and curated product bundles.
Additionally, in markets that allow them such as Washington and Colorado, customer loyalty reward programs are a proven and cost-effective way to build strong, long-term relationships with customers and keep them coming back for more. Loyalty programs can take many forms, including customer referral rewards, points-per-purchase, and discount cards that offer some incentive after a set amount of purchases.
6. DO get involved in your community.
One great way to boost brand recognition is through community outreach. Along with fostering a positive image of your store, giving back to your community will also help further bust negative stigmas still associated with cannabis consumers and businesses.
Whether neighborhood beautification work, food drives, charitable donations, or some other form of outreach, getting involved will go a long way in establishing your dispensary as a caring, responsible member of your local business community.
Now, let's take a look at a couple of major don'ts for cannabis retailers.
7. DON'T market to or near minors.
Every state and province has its own unique regulations and rules regarding cannabis marketing and advertising. But marketing your dispensary to or near minors is a universal no-no that will most definitely land you in hot water.
Most cannabis marketing regulations include specific language addressing this issue; for example, in California, any cannabis advertising or marketing message in broadcast, print, radio, cable, or digital communications can only be displayed where at least 71.6 percent of the audience is reasonably expected to be aged 21 or older. Learn more about the marijuana marketing rules in California here.
8. DON'T make misleading statements or unsubstantiated claims.
Marketers in all sorts of industries must be wary of making unfounded or inaccurate claims, and cannabis is no different. Particularly on the medical side, dispensaries must be careful when it comes to marketing messages that directly or indirectly claim to cure ailments or relieve symptoms without supporting evidence.
Get Cannabis Retail News, Tips, and Insights Delivered Directly to Your Inbox
Enjoy this article? Get more cannabis retail insights, news, and tips delivered straight to your inbox for free by signing up for our newsletter today!