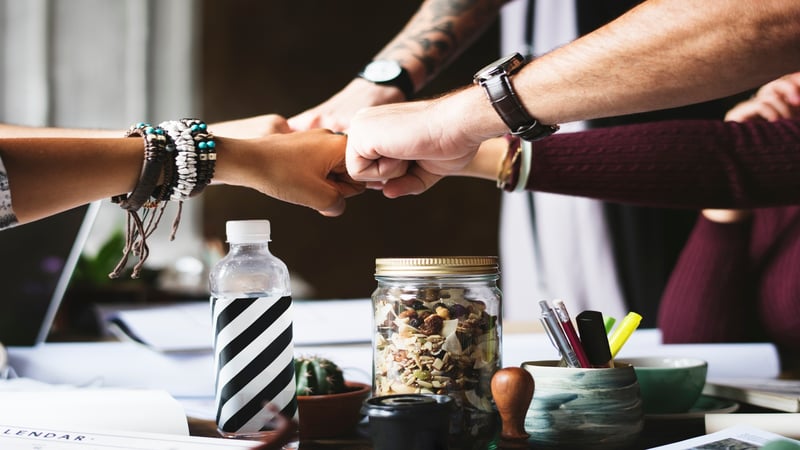 Knowing how to open a dispensary requires more than nice decor, a great bud selection, and a dialed-in POS system; in fact, some say that how well a business performs has more to do with its people than its products or services.
When it comes to building the best team possible at your shop, you need to think about two types of individuals - your professional support and your day-to-day staff. If both groups contain trustworthy and skilled people, you'll be on the fast track toward success.
The People Behind the Curtain
A dispensary has a lot of moving parts and requires a great deal of professional support that many don't know about. As a business owner, it's in your best interests to make sure things are done correctly and to protect yourself from future issues.
Two of the most important people to add to your A-team are a lawyer and a CPA. Knowing how to open a dispensary can be challenging; it often requires that you deal with a lot of red tape, and it helps to have someone who can make sure you're doing things by the book. Speaking of books, given that dispensaries must adhere to specific tax codes, it's best to hire a trained professional to keep an eye on the numbers.
Another huge issue to constantly be aware of are the compliance requirements set forth by your state. Many dispensaries hire a compliance officer, as these individuals make it their business to follow all regulations to the letter.
Depending on the state you're in, you might face some pretty specific security prerequisites as well. Whether it's on-site staff or a surveillance system, experts in this field should be able to get everything you need to ensure the safety of your team, shop, and customers. Don't forget the design of your space either; many shops like to employ an architect to create a unique customer experience.
Your Day-To-Day Crew
Just as important as the people behind the scenes, the staff in your shop can play a huge factor in your success. Obviously, you need budtenders, but not all of them are created equally. To have the best chance of hiring someone that represents your brand and will be a team player, check out these tips on how to weed out the good budtenders from the bad at your cannabis dispensary.
Your managers will also play a huge part in the success of your shop. Aim to find someone experienced in the industry that has a passion for your mission and can manage your team when you're not around.
Now think about which one of these individuals will be responsible for your administrative tasks like bookkeeping, accounts payable and receivable, or in-house IT. Rather than delegating these tasks to the people who are superstars behind the counter, many dispensary owners choose to employ an administrative assistant.
Finally, have you wondered how to open a dispensary that can stay safe and secure for staff and customers alike? Get ready to hire security detail, which is a requirement in some states.
If you're ready to make the leap into the cannabis industry, but you're not sure how to open a dispensary from start to finish, download our ebook.