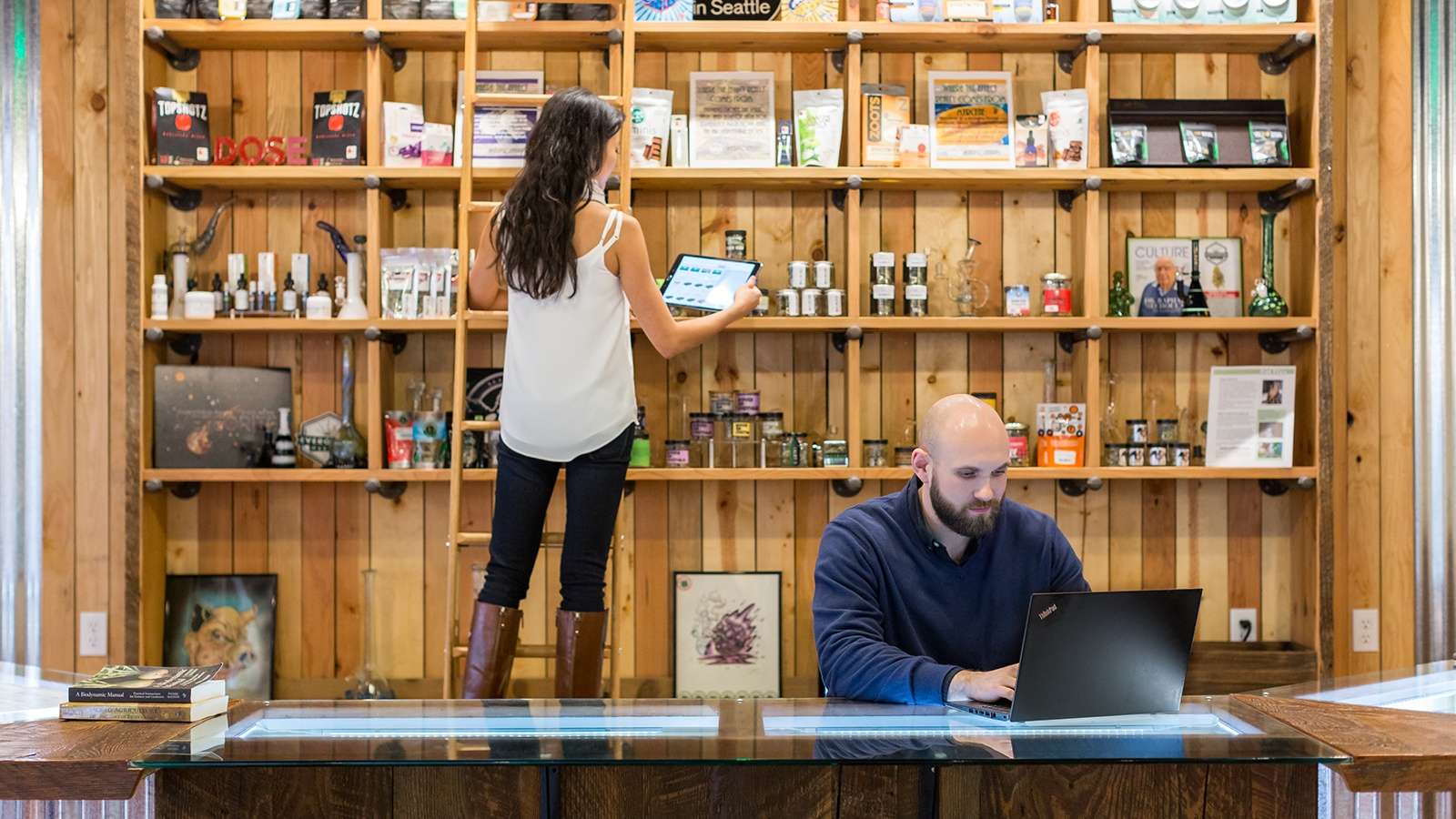 When it comes to cannabis retail, proper inventory management isn't just a smart business practice — it's a regulatory mandate. In our industry, failure to correctly track, monitor, and report inventory can cause significant headaches in the form of fines or even loss of licensure.
In previous posts, we've discussed auditing and cannabis inventory best practices — but today, we're looking at five inventory management mistakes that can throw a wrench in even the most efficient dispensary's workflow. Let's get right to it.
Mistake 1: Not Using a Cannabis-Specific POS Solution
Let's face it: point of sale and inventory management software that isn't specifically designed for cannabis simply can't satisfy the unique needs of your dispensary. And with the stakes as high as they are when it comes to inventory compliance, you can't afford not to invest in an industry-specific solution.
A quality cannabis POS system will not only help you with regular inventory audits, projections, and reconciliations, but will also integrate directly with the government's reporting system for automated compliance reporting — saving you both time and resources in manual reporting and eliminating the chance for human error when reporting to the government. Additionally, cannabis retail software will include industry-specific features like batch tracking, automated product equivalency and purchase limit calculations, and product recall management.
Mistake 2: Neglecting and Not Securing Inventory Spaces
Organization is truly one of the keys to successful inventory management. This is one of the main reasons you need a dedicated inventory manager in your dispensary — he or she will be responsible for maintaining an orderly vault or backroom. A cluttered inventory storage space is an auditing or reconciliation discrepancy waiting to happen, so make sure you don't fall victim to this mistake.
In addition, you'll need to ensure your storage space is properly secured in accordance with your state or province's regulations. Along with avoiding a compliance infraction, securing your inventory will help you protect your investment and prevent product diversion.
Mistake 3: Irregular Inventory Counting
Speaking of inventory counts, they need to happen on a consistent and routine basis — ideally, every day, every month, and every year. This, again, is a simple matter of compliance; a single instance of product loss or diversion can lead to serious issues, so it's a mistake to go even a single day without ensuring all sales, receipts, returns, and disposals are properly documented and reported and that there are no discrepancies.
Consistent inventory counting does take time — but it also helps reduce shrinkage along with the possibility of a compliance infraction.
Mistake 4: Not Reordering Inventory in Time
While you definitely want to avoid overstocking on cannabis products, you also need to ensure that you have enough inventory in storage to accommodate peak traffic times and major holidays that may cause a spike in sales.
By using a cannabis retail POS solution that generates robust inventory and sales reports, you'll know exactly how much product you have at any given time as well as when you're projected to run out of stock. Armed with this data, you'll be able to keep a tight control of your inventory and ensure you always have enough on hand.
Mistake 5: Not Using the FIFO Method
FIFO in an inventory management principle that stands for First In, First Out. This means that your merchandise should be sold in the same order in which it was received. Failure to adhere to the FIFO principle in your dispensary can lead to stale or even expired product being sold — a huge mistake and potential compliance infraction that will definitely not sit well with your customers or regulators.
See How Cova Streamlines Dispensary Inventory Management
If you're ready to see exactly how Cova's cannabis POS solution helps you optimize inventory management and avoid these mistakes, contact us today to book a demo.