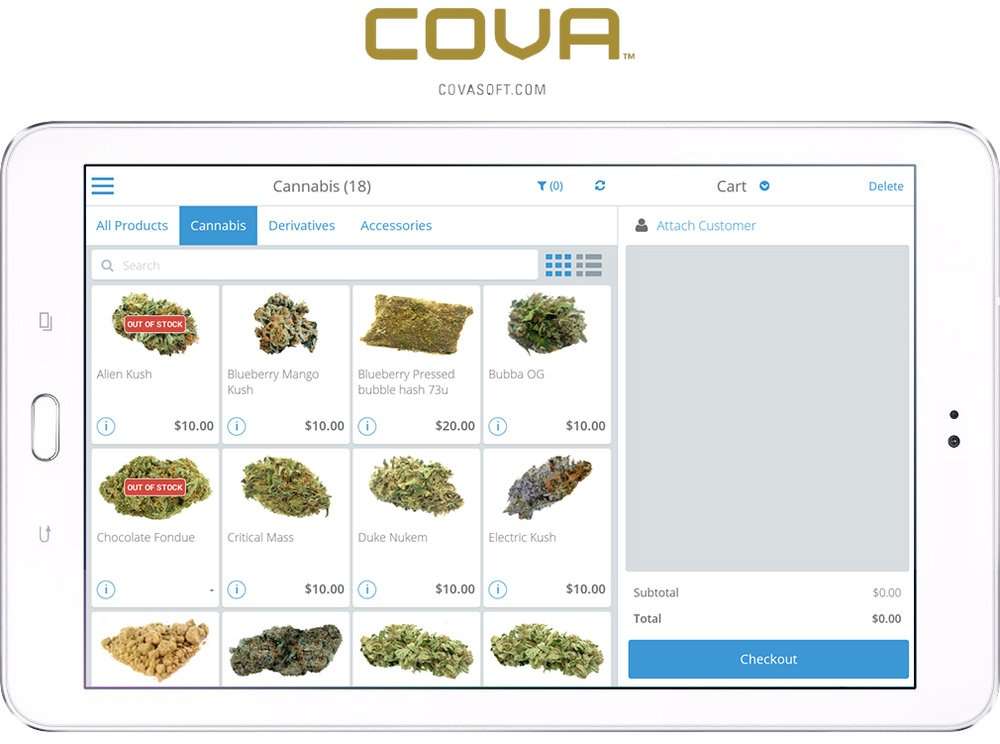 When it comes to setting up your dispensary, you have a lot of choices to make. Location, product sourcing, and deciding how you will deal with compliance issues are all things you'll have to deal with. Additionally, you'll want to select a software capable of helping you run every aspect of your business. Today, we're going to take a look at four major advantages the Cova platform brings to the table over other software packages for dispensaries:
Designed Specifically for Use by Cannabis Dispensaries – Other POS systems often require a great deal of configuration or training, and may not have all the features you need in order to successfully run your marijuana dispensary. The Cova dispensary POS software was designed from the ground up to specifically cater to the needs of dispensary owners, helping them streamline and simplify their retail operations, and ultimately sell more in less time. It covers inventory, customers, sales, reporting, analytics, and everything else you need to run a profitable dispensary.
Everything At Your Fingertips for Owners, Managers, & Budtenders– Another major advantage of the Cova seed to sales software is that it provides all the different stakeholders at your dispensary all the tools they need in order to help keep your business running smoothly. Owners can easily access its powerful reporting suite, tracking profit per transaction, inventory, and other considerations, while managers and budtenders are provided with the tools they need to help successfully sell your product and keep your dispensary running smoothly on a day to day basis.
World-Class UX and Design– No other seed to sales software package currently available on the market has done more to develop a world-class user experience for dispensary customers than Cova. The order and checkout process is smooth, fast, and designed to virtually eliminate the possibility of user error when being operated. Customers can access your menu using wireless tablet devices, freeing your staff to more effectively assist others. On-demand product information is supplied directly to budtenders, enabling them to help ensure your customers will get exactly what they need.
Easy to Use & Install, Always Available– The last major advantage of the Cova seed to sales software platform is its ease of use and installation, combined with our guarantee of reliability. You'll be up and running on the Cova platform within minutes, and you'll find that the intuitive design of the software makes it incredibly easy to configure and operate on an ongoing basis. Cova also guarantees 99%+ uptime on their system by using a combination of powerful servers and cloud backup services, ensuring access to your business data is always secure and available.
As you can see, there are definitely a lot of fundamental choices to make when it comes to selecting the right seed to sales software for your dispensary. Ultimately, you're looking for something powerful enough to encompass all the tasks and functions you need from your seed to sales software, but without being overly difficult to install, train your employees in, or operate. At Cova, we have done our best to craft exactly this sort of platform for our clients to use; powerful, flexible, and intuitive – all delivered at a reasonable cost.