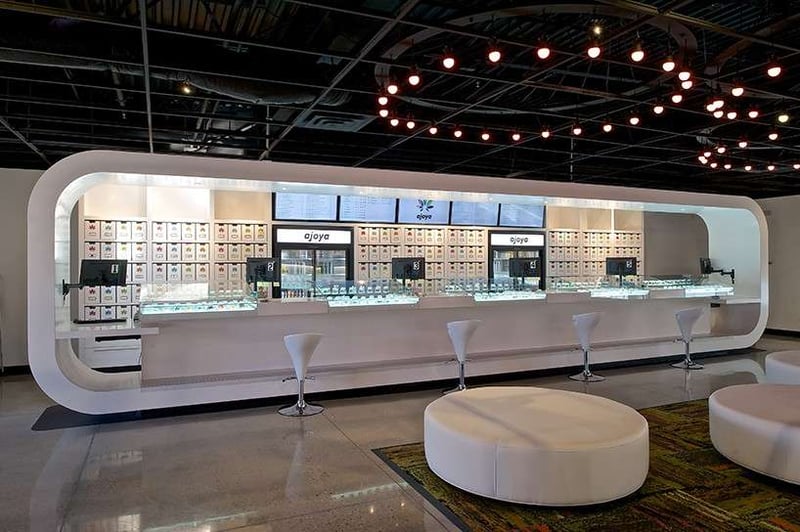 Cannabis dispensary interior design has come a long way since the early days of marijuana legalization in Colorado and subsequent states, and as more money flows from the inevitable growth of the industry, dispensary owners are taking their designs to all new heights.
Gone are the days of shops that are hard to find and difficult to identify. Now, a whole new crop of designers and architects are catering to the marijuana business, helping dispensaries create a look and feel, develop their brand, and enhance their customer experience.
So how is design influencing cannabis retail and vice versa? We looked at some of the cannabis dispensaries that have cropped up in recent years, particularly in Colorado and California. Here are a few gems that make us green with envy.
Colorado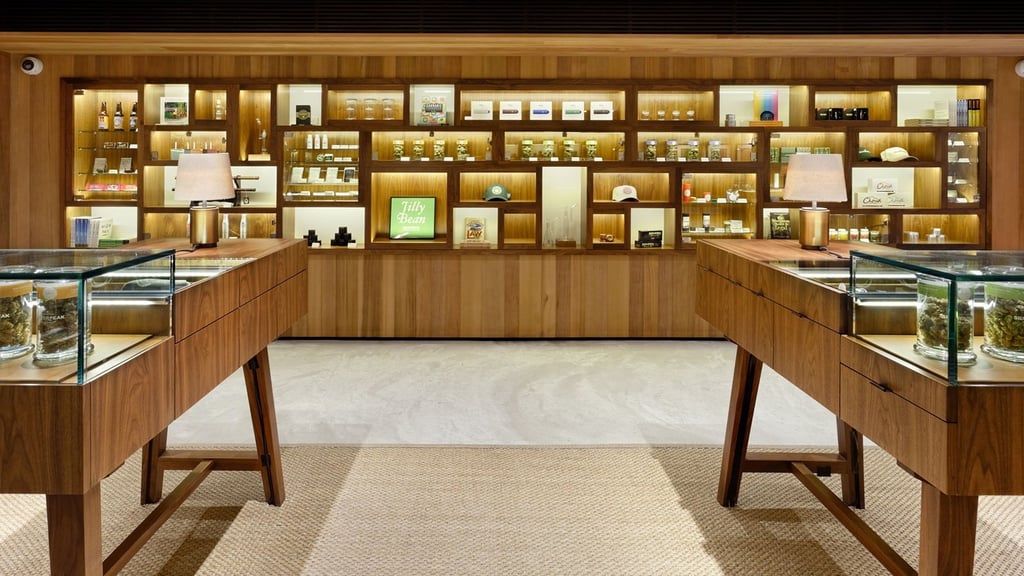 They liken their own design to a Sonoma winery and describe their feel as upscale, yet comfortable. With gorgeous natural accents, beautiful wood display cases and comfortable, bright lighting, Silverpeak is a place where people like to lounge around whether purchasing for recreational or medicinal purposes. They also have comfortable chairs and a selection of literature and music to enjoy.
What we like about Good Chemistry is that they blend the cultivation experience with the customer experience, by giving the shopper a glimpse into the growing processes. In addition to their transparency, Good Chemistry's design boasts beautiful wood floors, modern accents, and thoughtfully placed iPad stations for customers to browse menus and product information at their leisure.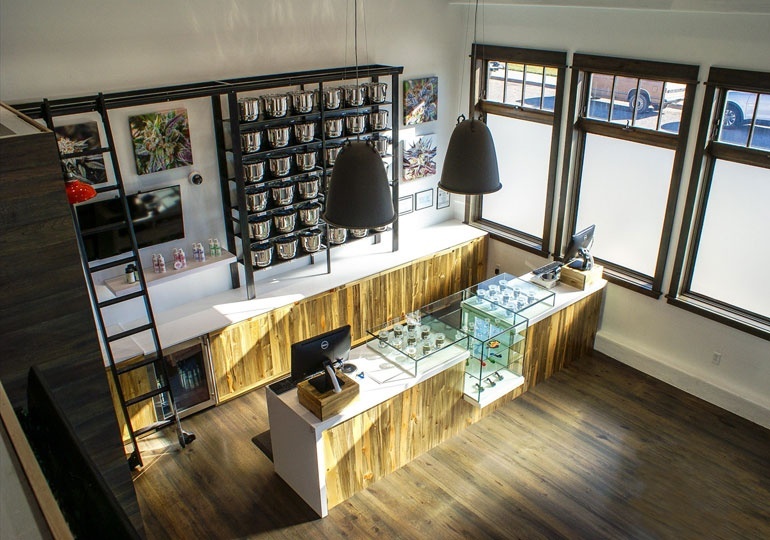 Park Range Recreationals paired up with The High Road Design Studio to create the rustic, forestry vibe of their Oak Creek, Colorado dispensary. Their look and feel pays homage to the area's forestry and hunting scenes with 14-foot ceilings, plaid walls, and floor-to-ceiling wood paneling. Cannabis is stored in round, metal canisters and neatly displayed behind the counter on shelves.
Native Roots - Colorado (various locations)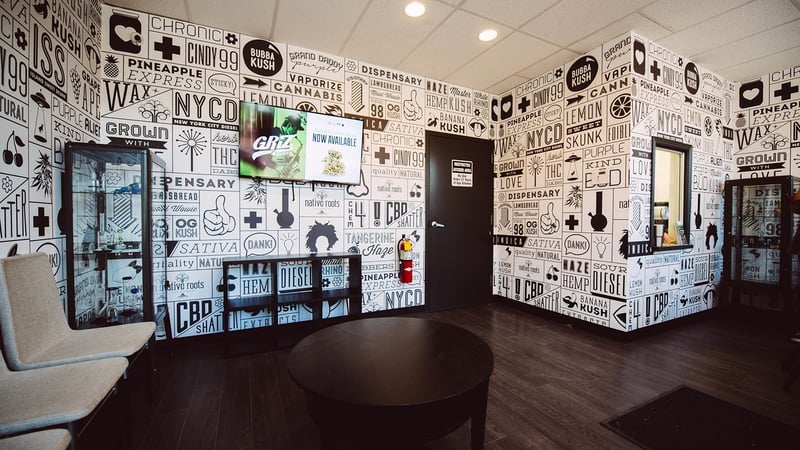 Native Roots, one of Colorado's most successful dispensary chains, boasts an industrial style design with wood floors and metal accents. Their custom graphic marijuana-themed wallpaper you see in their stores and packaging is proof that brand recognition is king and extremely effective.
Ajoya - Lakewood, CO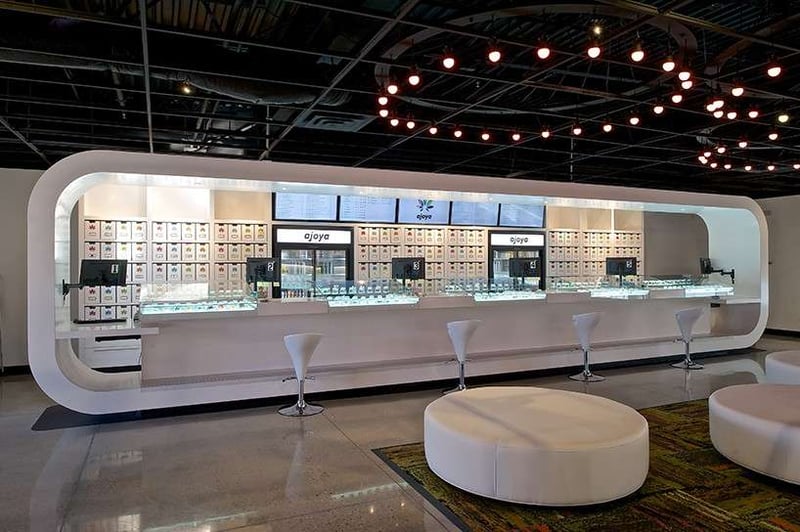 The design choices at Ajoya make you feel like you're stepping into the future by bringing modern design to new heights with a primarily white décor, clear display cases, and retro stools for customers to sit on while they peruse digital menus.
CALIFORNIA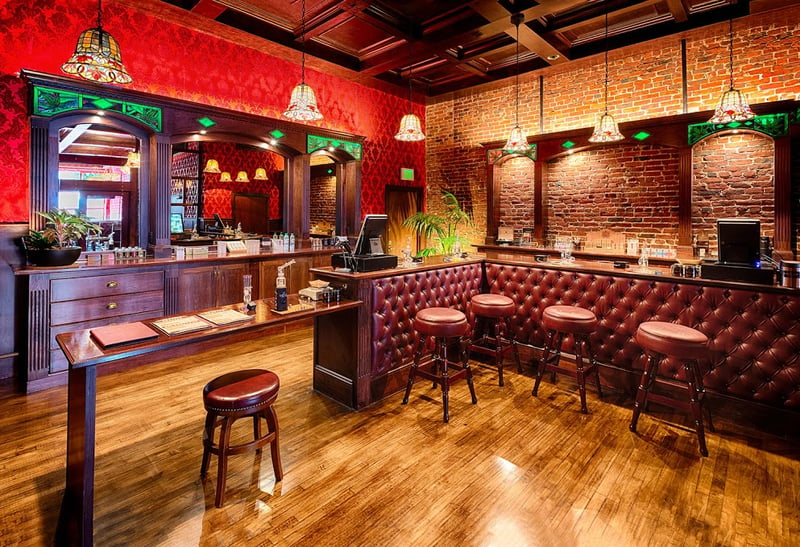 Reminiscent of old an speakeasy, with polished mahogany accents, old-style padded bar stools, and settees for guests to lounge on while they wait, Barbary Coast Collective is a step back in time. They aim to provide a warm atmosphere for medical marijuana customers with their interior by intentionally moving away from the "clinical" feel.
SPARC - San Francisco, CA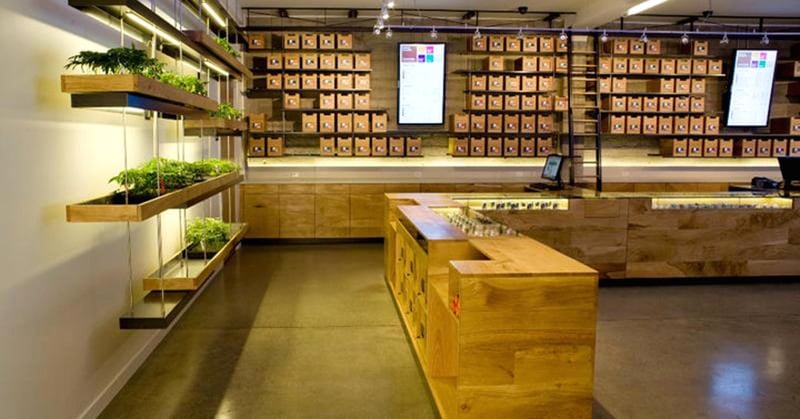 This medicinal non-profit marijuana collective has been serving patients since 2001 and is demonstrative of the effectiveness of minimalist design. They combine cement floors, steel shelving and glass lighting fixtures with small wooden boxes containing various product neatly placed behind the counter.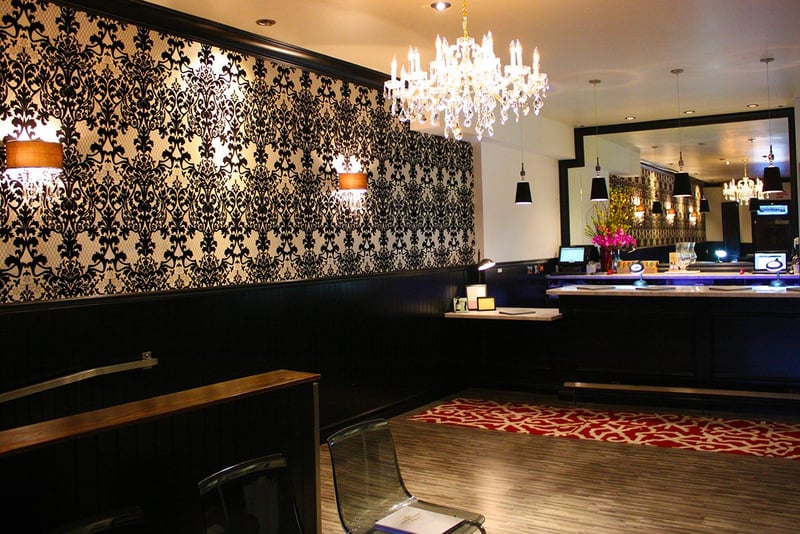 Leather bound menus, marble countertops, Victorian-style wallpaper, and crystal chandeliers. The Apothecarium in San Francisco is all about class and high-style. Located in the Castro District of the city, The Apothecarium brings the old-town Victorian feel right into the experience, adding a touch of class and luxury to appeal to modern yet classic tastes.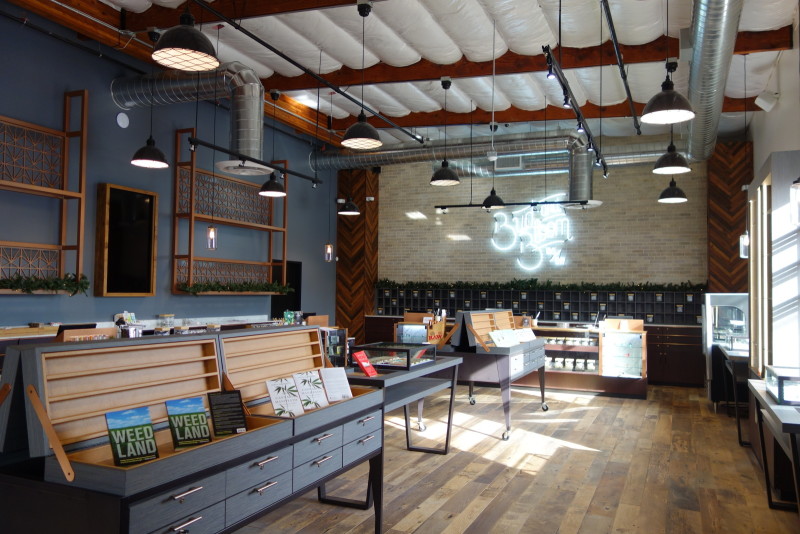 Characterized by modernity with a touch of masculinity, Bud & Bloom brings industrial chic to new levels. Pipes lining the ceilings, exposed brick, recovered wood, you name it, this dispensary is dripping with sophistication and high-style. iPad menus are available at white marble-top counters and products are thoughtfully and sparingly displayed throughout the store.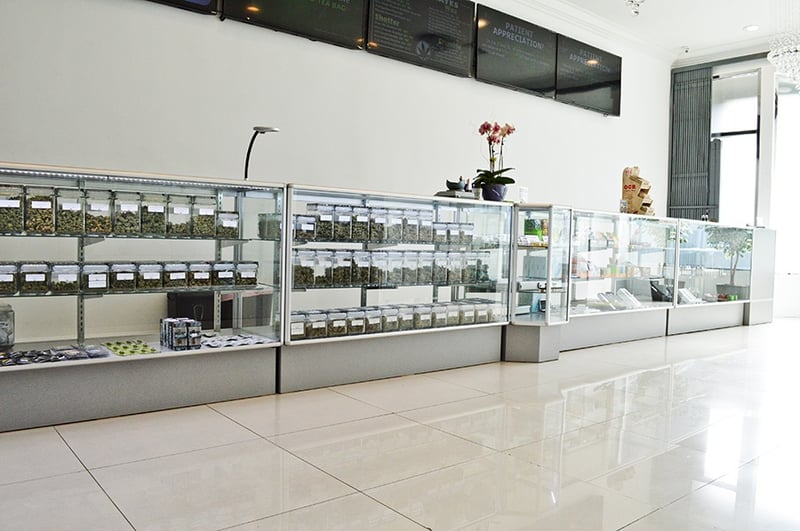 What's nice about the design of The Green Easy is that it's simple, clean, sleek and amounts to an efficient and pleasant customer experience within the environment. Characterized by glass and metal display cases that neatly display containers of product as well as smoking accessories, The Green Easy isn't trying to be pretentious or over indulgent in what they present.
By looking at these examples, we can see that Colorado is ahead of California in designing the recreational marijuana experience. However, as Proposition 64's implementation is more imminent in one of the most high-style areas of the country, we can undoubtedly expect to see more awe-inspiring dispensary designs emerge.