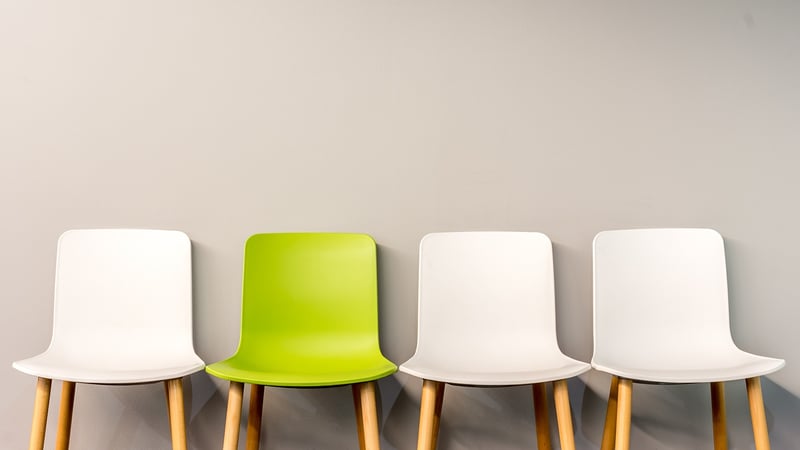 Looking to expand your cannabis retail team?
Hiring is a challenge for any business. However, it can be especially difficult for cannabis retail companies. A single bad hire can lead to disastrous results in this industry. Considering cannabis is the fastest growing industry in the United States, you cannot afford to make a costly mistake.
Choosing the right people for your team is vital to your success. Here are the top 5 hiring mistakes cannabis retailers make and how you can avoid them.
1. Rushing the Hiring Process
It's estimated that the cannabis industry will produce more jobs than the manufacturing industry by 2020. In fact, a report from New Frontier Data revealed cannabis is expected to create more than a quarter million jobs in the next three years. Naturally, dispensaries must move quickly to keep up with the rapidly evolving industry. Nonetheless, rushing the hiring process can be destructive in the long run, and is more likely to lead to a high turnover rate.
Hiring is a costly and time-intensive process, so be selective in who you bring on your team. One of the best ways to reduce turnover is by finding the right people from the start. Commit to hiring only qualified candidates.
2. Unclear Job Roles and Responsibilities
Do you clearly define roles at your cannabis retail shop? Properly scaling a company relies on your ability to outline job responsibilities, duties, and expectations. Without a properly defined job description, employees will not understand what is expected of them; let alone how to be successful in the role which they were hired.
Working in a retail cannabis store is not like working in traditional retail. For the vast majority of employees, this will be their first time working in a dispensary. When defining roles like budtender, purchasing manager, and dispensary manager aim to be as specific as possible. Also, be sure to create ongoing training opportunities to keep employees current on compliance, retail product knowledge, and promotions.
3. Disregarding Due Diligence
A candidate may look perfect on paper but, that doesn't mean you shouldn't do your homework. Avoid a costly hiring mistake by taking the time to review candidates thoroughly. Follow up on their references, speak to former employers, and test their industry knowledge. Just because someone was a successful manager at a retail store does not mean they are prepared to work in a dispensary. Consider asking candidates key questions such as:
Are you aware of some of the local, state, and national cannabis regulations?
Do you read industry related publications? If so, which ones?
Can you explain the difference between cannabinoids and terpenes?
Do you see yourself working in the cannabis industry five years from now?
Gauging a candidate's industry knowledge is vital, particularly for budtenders who are interacting with patients on a daily basis. It is your responsibility to do your due diligence. Properly vetting candidates ensures your shop is working with the best.
As a cannabis retail owner, hiring is one of your most important responsibilities. Your team will make or break you in this industry. Developing a professional, detailed, and streamlined interview process is crucial. By avoiding these common hiring mistakes, you can grow your cannabis business team successfully.
Looking for more ways to grow your dispensary? Subscribe to our blog for the latest industry tips, tricks, and insights.