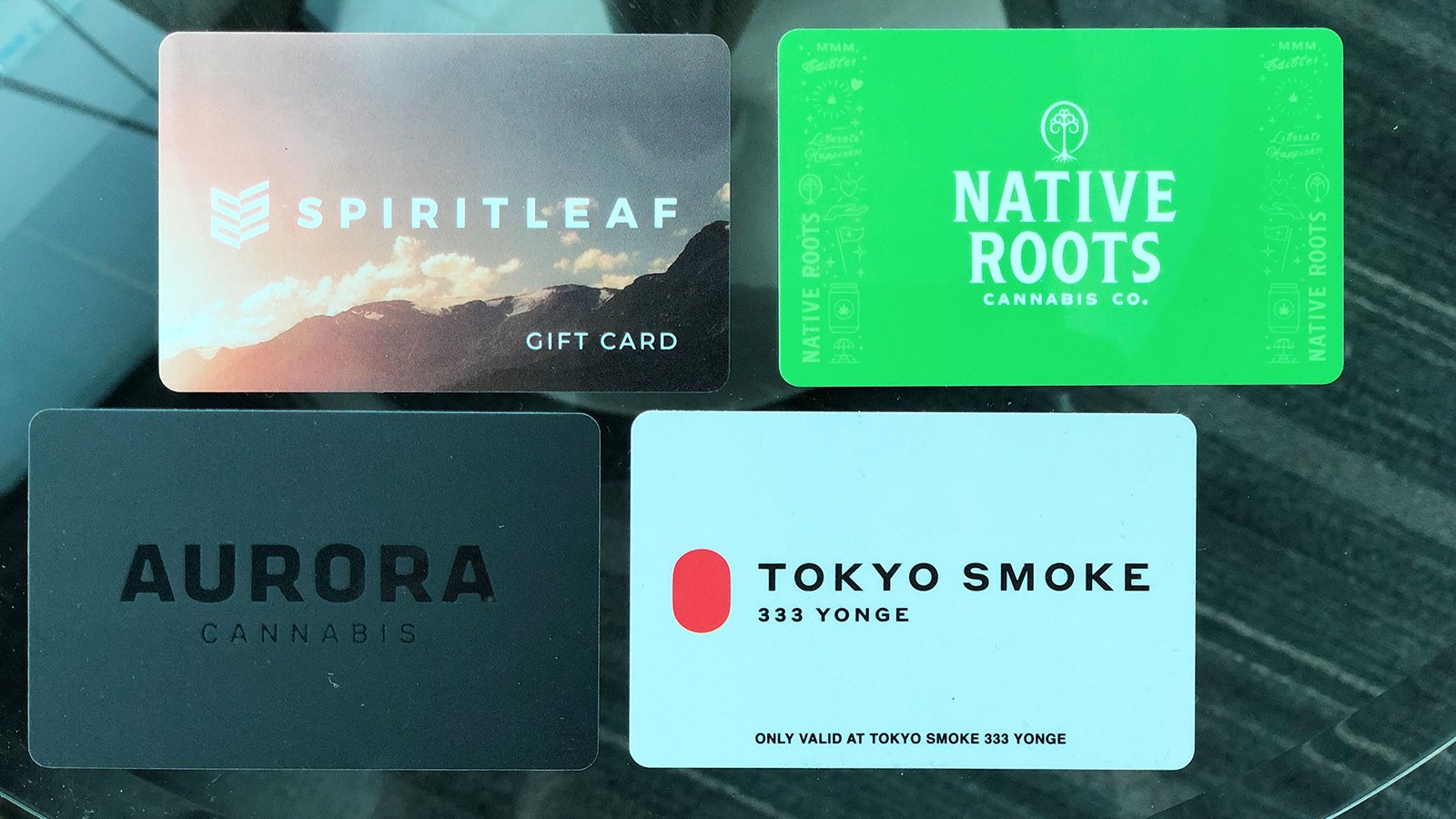 For many retailers, sales tend to slow down in January as shoppers recover from the holidays. But for dispensaries that offer gift card programs, the new year can bring in new customers who otherwise may not have stepped foot inside. In fact, gift cards are a great way to help market your brand and raise profits year-round — and in this article, we're going to show you exactly how a gift card program can help your cannabis retail operation attract new clientele and boost the bottom line.
Gift Card Benefits Marijuana Dispensaries
First, let's take a closer look at the benefits a gift card program can bring your cannabis retail store.
1. Upfront Revenue
Perhaps the biggest benefit a gift card program can offer your dispensary is the opportunity to get paid for merchandise upfront. When you think about it, gift cards are win-win for retailers; if the recipient never gets around to redeeming their gift, then you banked the card's value at zero cost. But even when the gift card is redeemed, you still benefited from bringing in that revenue before letting go of any merchandise.
2. Paid in Full
Another major benefit to gift cards is that customers are 2.5 times more likely to purchase products at full price when they're using a gift card versus when they're paying with their own cash. Since they're redeeming a gift, shoppers typically aren't as concerned about bargain hunting or waiting for sale prices. Naturally, selling cannabis products at full retail price is always a win for you and your bottom line.
Additionally, many customers end up spending more than the value of their gift card; in 2017, the average consumer spent $38 more than their gift card balance.
3. Free Marketing
Gift cards are also an excellent way to promote your brand at no extra cost to you. In fact, customers who purchase your gift cards to give to their friends and loved ones are actually paying you for their marketing efforts on your behalf! It just doesn't get any better than that.
4. More Convenient than Cash
In certain markets, cannabis retail is still a cash-only industry. This can often be a detriment to dispensaries, as many consumers don't typically carry cash on hand. In these cases, gift cards make the shopping experience extremely convenient and easy for the customer.
5. New Customers
Finally, gift cards help drive new shoppers to your store, some of whom just may turn into loyal customers. This is particularly true when it comes to cannabis retail. For people who are new to cannabis and have been hesitant to take that first trip to the dispensary, a gift card is a great excuse to finally go and see what it's all about. What's more, gift cards help maintain consumer privacy, which may be a concern for cannabis newcomers.
Gift Card Cannabis Retail Compliance
Of course, cannabis is a very highly regulated industry, and retail gift cards must fall in line with all marketing and advertising restrictions. For instance, in Canada, gift cards may not portray any lifestyle imagery, such as people consuming cannabis on a beach or at a party. Make sure you research the advertising restrictions in your market and that all images and logos that appear on your gift cards are in line with regulation.
Boost Your Bottom Line with Cova's Branded Gift Cards
There's no question that gift cards can help drive new traffic to your store, increase cannabis sales, and boost your dispensary's bottom line. And here at Cova, we're proud to announce that we're the first cannabis POS provider to offer branded gift cards to our retail clients.
With Cova's cannabis gift card program, you'll be able to provide your customers the perfect gift for their friends and family who are either canna-curious or already seasoned consumers. And the best part for you — aside from all the revenue-boosting benefits we've already discussed — is that the only upfront cost you'll pay is for the physical cards themselves and the customization.
Ready to start leveraging the power of a gift card program in your cannabis retail store? Simply tap the button below to get started today!