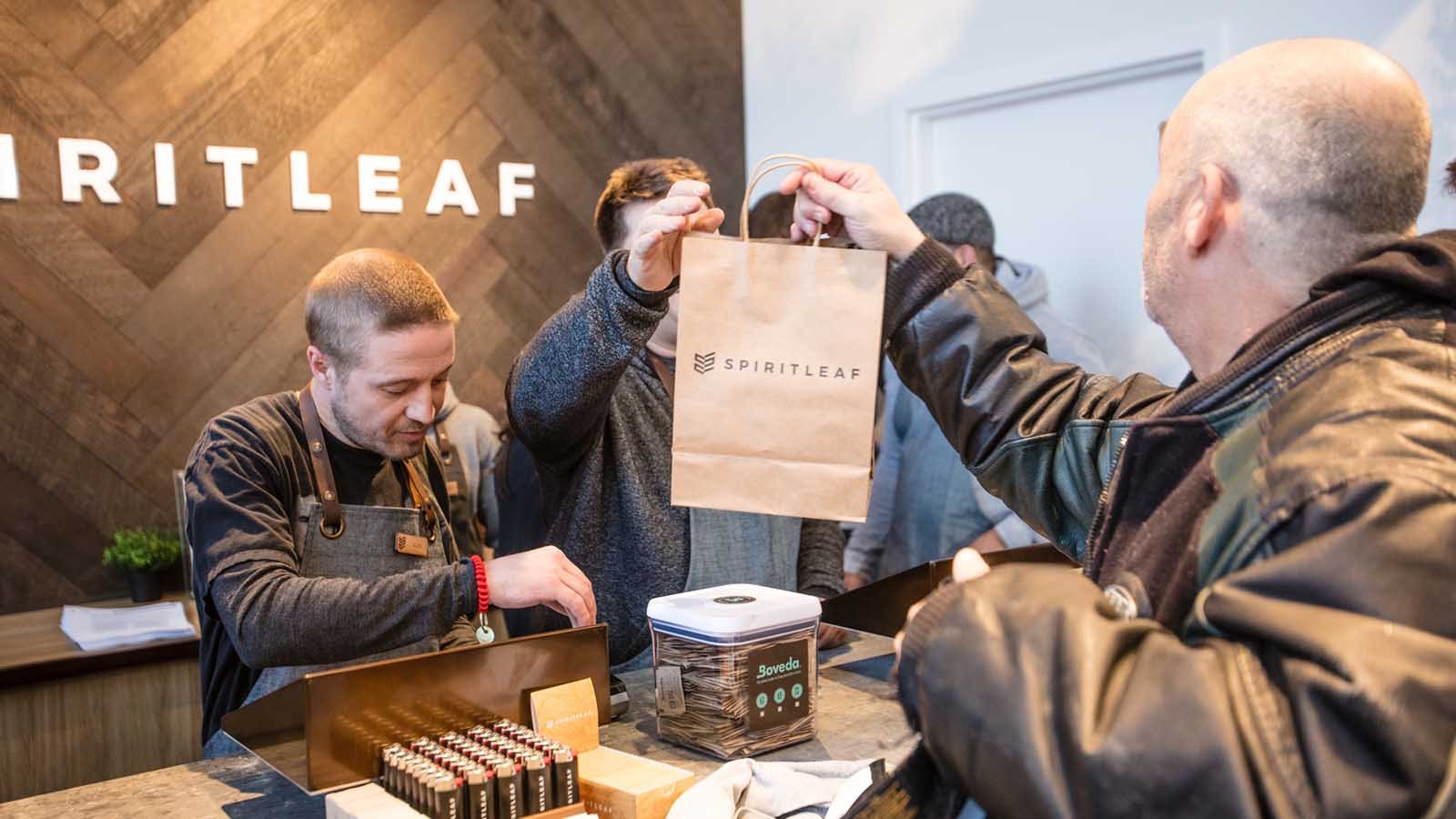 It's no secret that in business, it always costs less to keep an existing customer than to acquire a new one. For retailers, one of the best ways to hold on to current customers and extend their lifetime value to your company is with a loyalty program — and the same holds true for cannabis retailers.
The fact is, though, that retail loyalty programs aren't just good for your business. Loyalty rewards also provide great value to your patrons, and they notice; up to 84% of consumers have said they're more likely to stay loyal to a brand that offers a rewards program, and 66% say that their spending behavior changes when they know they can earn rewards. Those are some powerful statistics.
Today, we're looking at five ideas for loyalty programs that you can potentially implement at your cannabis retail operation to delight your customers and keep them coming back for more.
Five Loyalty Program Ideas for Cannabis Retailers
1. Personalized points-per-purchase
Perhaps the most classic form of retail loyalty is the points-per-visit or points-per-purchase model. Of these two structures, though, points-per-purchase is preferable for a few reasons. First, points-per-visit only allows you to track one metric: the number of customer visits. On the other hand, with a points-per-purchase program, you'll be able to gain deeper insights into individual shopping behaviors as well as the cost and ROI of the program to your business.
Another reason points-per-purchase is a better loyalty model is that your customers don't have to keep up with physical punch cards that get stamped every time they come into your store. The only potential downside is that customers may not remember how many points they've earned so far or how close they are to cashing in on a reward — but you can remedy that by implementing an automated email or SMS text campaign that keeps customers informed on their reward status. When your patrons know they're only five points away from their next $10 reward, for example, they're more incentivized to come back sooner than later.
What's more, you'll be able to send them targeted deals and offers based on the insights you gain by tracking their unique shopping habits.
2. Get social
With all the marketing and advertising restrictions placed on cannabis retailers and medical marijuana dispensaries, a social media-based loyalty program can have a double-whammy effect for your business. Essentially, you can turn your customers into brand ambassadors by having them earn points for posting selfies with your products, creating how-to videos, leaving reviews, or creating other unique content and engaging with your brand online. It's truly a win-win for you and your loyal patrons — they earn rewards while you extend your marketing reach.
3. Gift card program
Gift cards can provide plenty of benefits to your marijuana dispensary, in addition to being a great tool for building brand loyalty. For instance, depending on the specific cannabis retail regulations in your market, you could incentivize customers with 10% off when they purchase a gift card that can only be redeemed at your store. Alternatively, you could give loyalty rewards in the form of gift cards — for instance, program members receive a $20 gift card for every $200 spent.
Not only will gift cards help reinforce brand loyalty with your current customers by bringing them back to your store, but they'll spread your reach even further if those customers give their gift cards to friends and family.
4. Flat-fee program
Another great way to structure a loyalty program is with an annual or one-time flat fee, à la Amazon Prime. You could also offer multiple tiers — say, bronze, silver, gold, and/or platinum. Customers who buy in to the program could receive one-time welcome gifts like T-shirts, sunglasses, or other sweet swag, while unlocking special deals, discounts, or other perks depending on the tier.
For example, program members may get exclusive access to daily deals such as two-for-one pre-roll Mondays or Wax Wednesdays. You could also incorporate monthly themes with deals on specific product types throughout the month, as well as special birthday promotions and holiday offers. With the flat-fee loyalty program, the possibilities are truly endless.
5. Refer-a-friend rewards
One of the best ways to incentivize your customers is with a refer-a-friend program. With this structure, you could delight the new patron with an exclusive discount on their first order while rewarding the referring customer with something extra special like a free gram of concentrate, an eighth of flower, or an edible product. Better yet, you could have several free gift options that the referring customer can choose from, so you'll know they're getting something they really want out of the deal.
Let Cova Help You Build the Perfect Cannabis Customer Loyalty Program
Of course, implementing an effective cannabis customer loyalty program is infinitely easier when you have the right technology in place. Learn more about how Cova can help you deliver the perfect rewards program for your dispensary's customers — tap the button below to book a free consultation today!