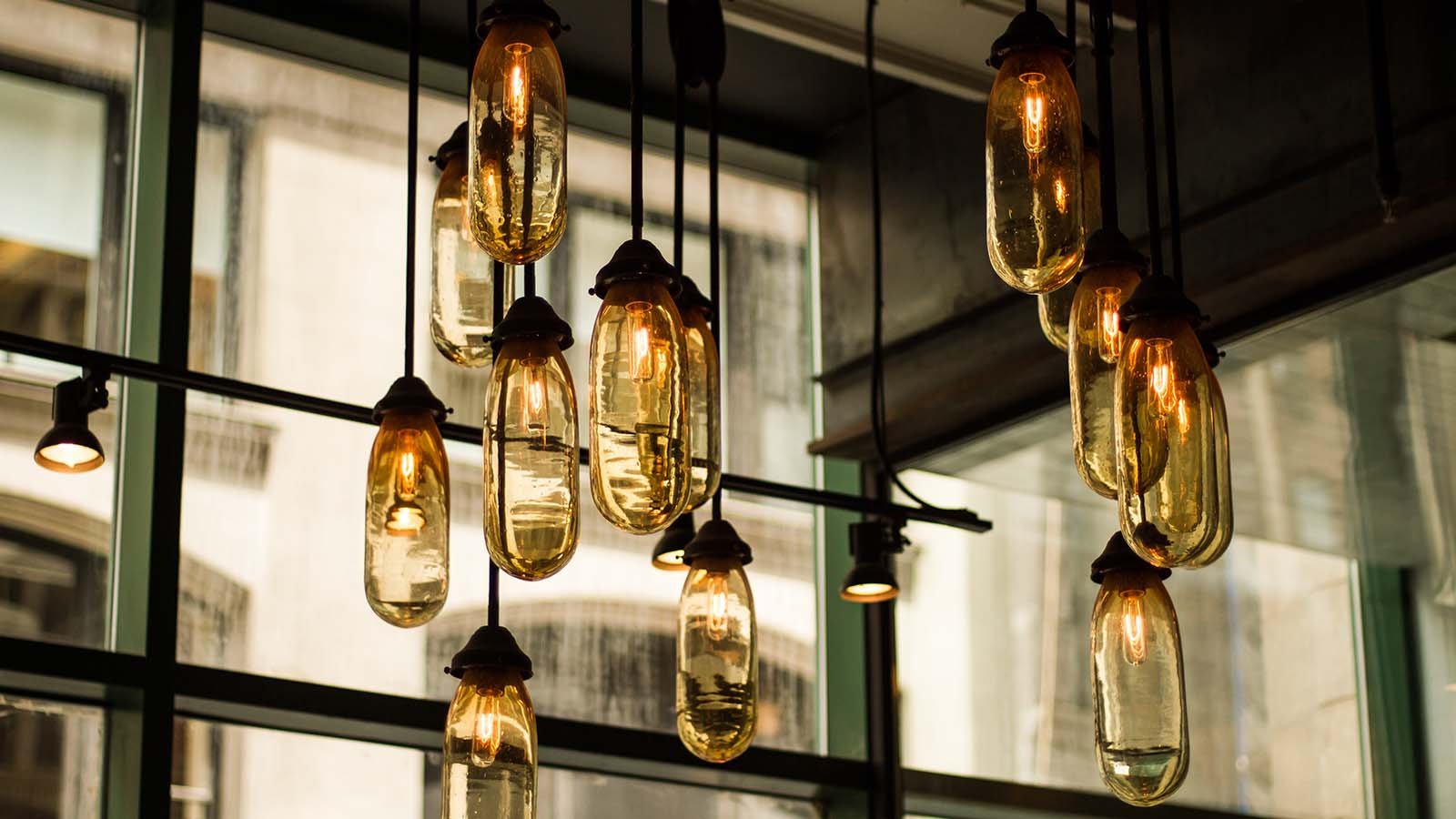 With so many new dispensaries opening across North America, it's clear that cannabis retailers understand out of the gate how crucial the dispensary customer experience is to the growing industry.
When exploring the portfolios of accomplished designers and builders working to redefine cannabis retail, it's easy to see how incorporating such best practices as strategic merchandising, digital solutions, and a creative atmosphere can go a long way to both strengthen a retail brand and effectively combat stigma. It's not always feasible however to hire a professional to get the job done, and some retail owners looking at these impressive examples may be thinking, "With my budget, I'm not sure how to decorate my dispensary."
When hiring a professional designer isn't an option, retailer owners can look to their work for cannabis dispensary design ideas and inspiration then tap into their resourcefulness to seek out furnishings and decor that don't cost a fortune.
In this post, we detail 4 DIY dispensary design ideas that will enable retailers to create a beautiful dispensary environment without having to break the bank.
1. Look for Low Cost Or Repurposed Furniture
Retail owners might consider following the lead of apartment renters and homeowners globally by looking to lower-priced furniture retailers like IKEA. The Swedish retailer offers a large variety of reasonably priced shelves, chairs, tables and decorations that are functional and look beautiful. Since IKEA's merchandise requires assembly, putting the furniture together and even hiring a contractor to do it for you may be more cost saving than buying similar looking pieces from more expensive stores.
Another idea is to consider second-hand furniture and antique stores, swap meets, yard and estate sales, office liquidations and auctions are all excellent ways to find deals on everything you need to furnish and decorate your store. By repurposing used furnishings, not only can retailers save money while potentially discovering pieces that are unique and less typical to what's sold at mass retailers; they also help reduce their environmental footprint.
2. Try Modular Shelving and Displays
Having to purchase a brand new display to accommodate a new product launch or to freshen up the store environment can quickly become a financial drain. Modular shelving provides retailers with the ability to change their displays by simply adding or subtracting shelves, hooks and other elements as needed without having to purchase anything more than an accessory or two at a time.
Modular shelving is a great investment for retailers on a tight budget because the displays can be configured in numerous ways and work well even in smaller spaces. With this option, updating the store's floor set, highlighting a new product or promotional message or refreshing the look of the store every few months is much more accessible for dispensary owners without putting too much of a dent into their wallets.
3. Create Unique Experiences for Customers
For retail owners on a budget, using your space to create unique shopping experiences for customers helps reinforce your presence in the community while costing little to no money to implement.
In some US jurisdictions where on-site consumption is allowed, retailers offer customers access to flower and dab bars where they can try cannabis and concentrates in the comfort and safety of a licensed retail environment. Even in areas where consumption is illegal, dispensaries can reinforce their role as a bridge between people and cannabis companies by hosting in-store events and demos in which customers can interact directly with brands.
The same is true in Canada where each province has its own regulatory framework. Holding free educational workshops or simply enacting a consumer loyalty program can be highly engaging, and partnering with cannabis tourism companies to make sure your location is along their route is an effective way to reach visitors from out of town. Whatever you decide to try, check what's legal in your state or province so you can be sure you're operating in compliance.
4. Incorporate Technology
Incorporating technology to your retail store environment can help streamline operations while offering endless branding opportunities, and doing it yourself doesn't have to cost an arm and a leg.
We know that touchscreen menus can ease the flow of store traffic by empowering customers to access pricing and inventory information on their own, and retail owners looking to get creative can easily combine technology with their store's actual design elements. With modular shelvingfor example, retailers can set up their displays in a range of configurations so that products and a tablet or TV screen can occupy the same space.
As for content, no need to hire a creative agency - producing content is easier and less expensive than ever since all you need is a smartphone. Display a looping slideshow featuring photos taken at your cultivation operation, share a short video telling the story of the dispensary's founding, or offer an educational video on featured products. With this option, retailers can change their messaging anytime without incurring high costs, while customers get exposed to interactive features that keep them engaged and shopping in the store longer.
Looking for more ways to manage your dispensary on a budget? Subscribe to Cova's blog to have the best industry trends delivered directly to your inbox.