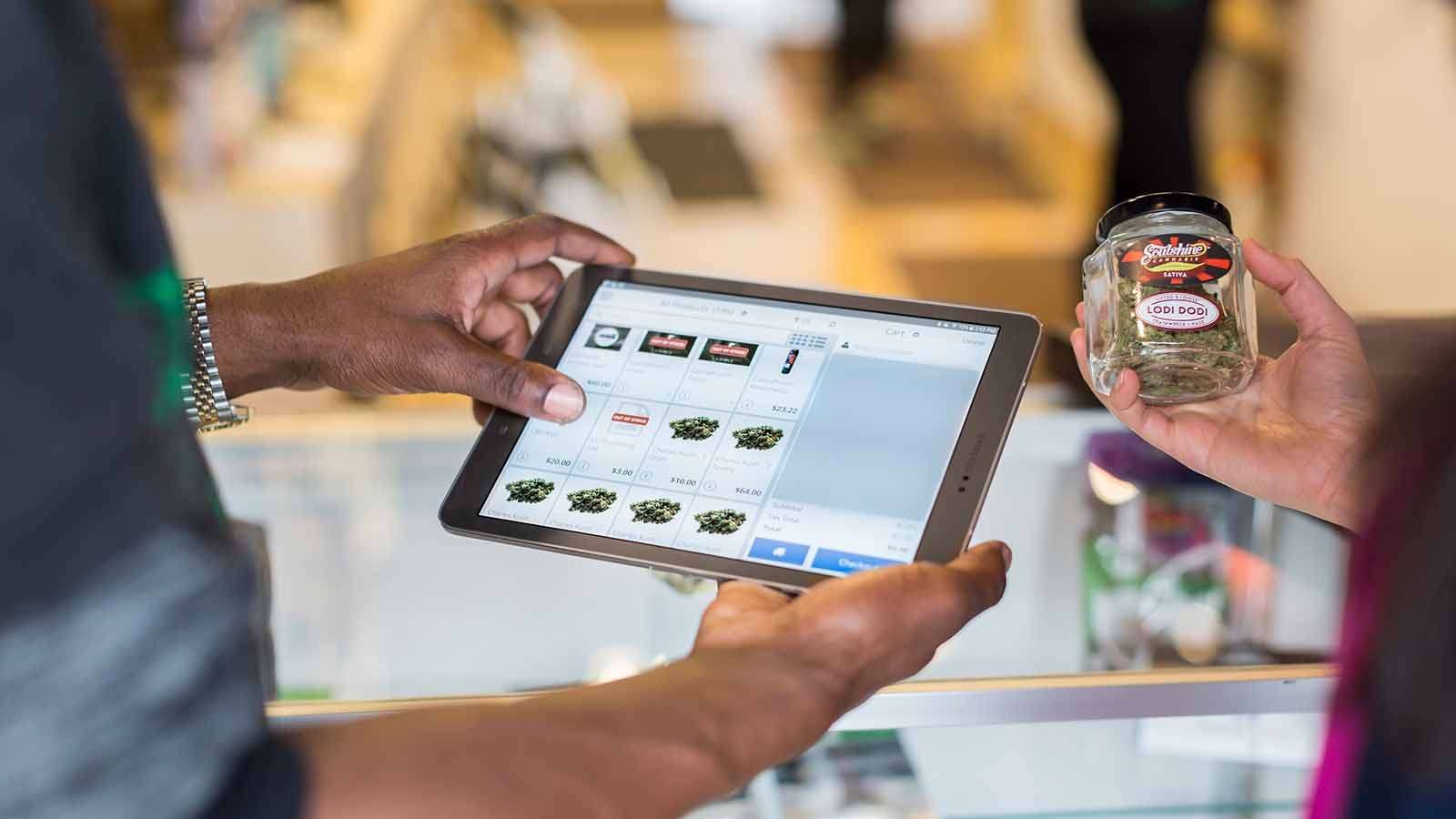 If you're in the market for a point of sale solution for your cannabis retail store, you've probably been doing some research — and you've likely discovered that there are a lot of inventory management solutions for cannabis retailers to choose from.
While your point of sale should, first and foremost, easily and efficiently process sales transactions, a POS worth its salt will be able to do much more. Take inventory management, for example; a solid point of sale system will update inventory counts in real time as transactions are made, and it will allow you to manage all your store's major functions all from one system.
To help you on your search for a cannabis dispensary point of sale that will best fit your needs, we've put together this list of the top four inventory management questions you should be considering as you shop.
1. How robust is the system's reporting capability?
It goes without saying that an accurate inventory reporting system is paramount to successful inventory management. One of the first features you'll want to look for in any cannabis retail POS you consider is an ability to generate detailed inventory reports — ones that will help you readily identify discrepancies and ensure you send accurate inventory updates to the state or province, in line with local regulations and reporting requirements.
2. Are key reports and metrics viewable offsite via mobile device?
As a store owner or manager, you won't always be present at the physical retail location. But you still want to be able to check in on your operation or even pull up-to-date inventory data on the spot during off-site meetings.
A quality POS will give you the capability to access your entire reporting dashboard — to include your inventory reports — remotely using your mobile device.
3. Does the system integrate directly with the state or province's reporting system?
Compliance reporting plays a major role in cannabis retail. Most states contract Metrc, BioTrack or Leaf Data Systems to administer their seed-to-sale traceability program, and many states' regulations require specific data to be reported daily — including accurate inventory counts and reconciliations.
With a point of sale system that integrates directly with the government's reporting system, you'll eliminate the potential for human error that can occur when manually reporting compliance info. Because your internal POS and inventory management system are linked to the state's system, all required data will be updated to the state in real-time — so you don't have to spend more time after hours manually inputting rows of data.
4. Is the system user-friendly?
Ultimately, it doesn't matter how many bells and whistles your point of sale has if none of your staff members can use it. And, if you're going to be relying on your POS to manage inventory in a cannabis dispensary, it pays to ensure that the people who will use it most — your managers and budtenders — actually understand how it works.
When you choose a system that is user-friendly AND integrates directly with the state, you'll take the most stress off your staff's shoulders by leaning on technology and automation to handle the tasks most prone to human error.
Learn More with this Free Guide
If you are in the market for a cannabis retail point of sale system, download our free guide, "30 Questions to Ask When Buying a Cannabis POS." You'll get even more insights into what to look — and look out — for when shopping for a POS solution.
Download your free guide today!