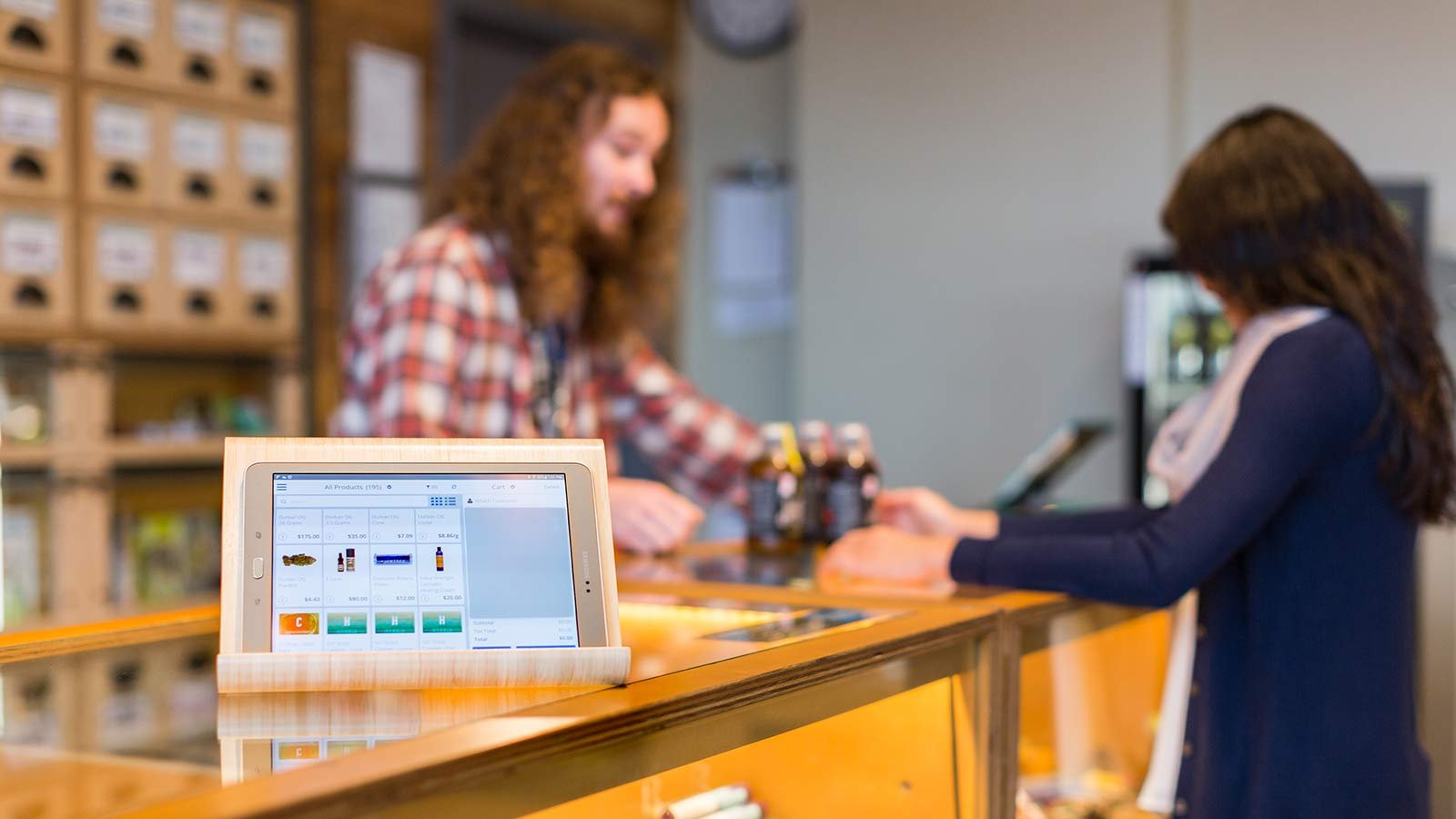 There are few things that can make a cannabis retailer's life easier than a high quality, cannabis-specific Point of Sale (POS) system. If you choose the right technology, it can help your staff sell more efficiently, manage inventory more accurately, and keep your cannabis business compliant with less effort.
Picking the right technology partner is a major business decision. Here are four features to look for when shopping for the best POS system for Colorado dispensaries.
Four Features Cannabis POS Software in Colorado Needs
1. Integration with METRC
METRC is the seed-to-sale system used by Colorado's government to keep an eye on the legal cannabis market in the state. Cannabis dispensaries must submit an inventory reconciliation report to the tracking system at the close of every business day.
Without a METRC-integrated POS, dispensary managers and owners are forced to do these reports manually. And even the most careful, organized person can make a error that could cost your business thousands in fines and possibly even license revocation. Significantly lower the risk by partnering with a POS solution that will transmit the necessary inventory and sales data to METRC seamlessly.
2. Reliability & Offline Mode
You can't overstate the importance of POS reliability. If your budtenders can't make sales, you can't make money. According to the Marijuana Business Factbook, medical dispensaries and cannabis retailers serve around 100 customers per day, and recreational dispensaries tend to serve even more. If your POS isn't reliable, it puts your business at risk.
When looking for a POS for Colorado cannabis retail, be sure to probe about offline capabilities before making a decision. Some providers have a history of service disruptions, especially on crucially busy days like 4/20. If your wifi goes out or a service disruption happens, your POS should continue to function and back up all data once connection is re-established.
3. Looping Protections
One of the largest dispensary chains, Sweet Leaf, in Colorado was forced to shutter their doors when they were caught engaging in a practice called "looping". What is looping? It is an illegal method used by buyers to purchase more than the Colorado's transaction limits allow. According to these laws, a customer can purchase and possess no more than 28 grams of cannabis in one transaction. With looping, a customer comes in, buys the legal limit, walks around the block or waits in their car, and comes back in to do it all again.
In Sweet Leaf's case, the looping scandal cost them $2 million in taxes and fines. They were also forced to sell all 26 licenses the chain owned and the owners cannot participate in the state's cannabis industry for the next 15 years.
A good POS system must have controls built in to guard against looping. It should track the daily purchases of customers across multiple transactions during the day. A budtender will easily be able to see when they are approaching their limit, avoiding the costly and criminal mistake of looping.
4. Auto-Compliance Features
It is true that Colorado is, in many ways, a model for legal cannabis. But it is still a young industry finding its footing. State and local governments update their rules and regulations all the time and even the most vigilant business owners could miss an important change. When it comes to inventory and reporting compliance for cannabis retailers in Colorado, a good POS partner will stay ahead of regulatory changes and update their software accordingly.
Beyond that, a POS should include basic auto-compliance functions that will keep your business safe. This includes things like daily purchase limit alerts, built in age verification when scanning an ID, and restricting sales outside of operating hours.
Choosing the right cannabis POS software in Colorado is a serious business decision. To see if Cova's cannabis specific POS system is right for you, schedule a demo today.