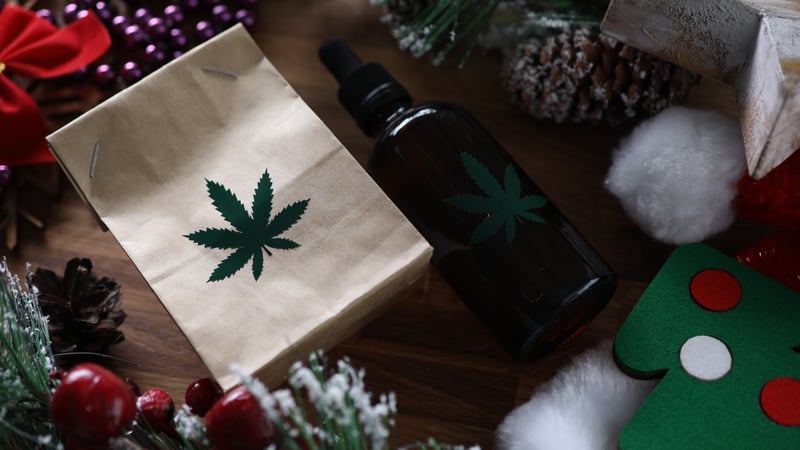 Starting a marijuana delivery service has never been more essential for retail businesses as more and more consumers spend time indoors due to Covid-19. Cannabis retailers who have successfully pivoted to a digital business model are enjoying the loyalty of their patrons while others must start providing such conveniences to ensure a better customer experience and a successful transition into the uncertain future. Even before the pandemic hit us, many consumers across legal cannabis markets were expecting convenient shopping options such as pickup and home delivery. Social distancing and other restrictions in covid times have made it imperative for cannabis retailers and dispensaries to offer these services, as most consumers seek safer ways to purchase products.
Delivery platforms have witnessed massive growth because of the pandemic, and even though we see light at the end of the tunnel with multiple vaccines for Covid-19, the retail landscape has already changed dramatically. Unless cannabis retail stores can offer an incentive for customers to visit in the future, more people would want to get their products in the most convenient way possible. Hence, cannabis retail stores and dispensaries will inevitably have to either establish an independent delivery service or partner with a delivery platform for their business to thrive in the post-pandemic reality. Following are a few key points about starting a marijuana delivery service in Canada or USA that you must consider before taking the plunge.
1. Legal License
2020 has expedited the rollout of marijuana delivery across the continent. However, regulations for a licensed marijuana delivery service can vary depending on the market you operate in. In certain regions, you must possess a retail license before applying for a delivery permit while in others, you may apply for a delivery-only license. Also, some states only allow cannabis delivery for medical use and not for adult recreational consumption, so you must verify all permissions and restrictions in your locality before applying for the appropriate license. Once your delivery license is approved, ensure that every authorized vehicle carries a copy of it.
2. Inventory Tracking
Licensed marijuana stores must track all delivery sales just as they do in-store sales, with the help of a compliant inventory tracking system. States like Colorado and California mandate that a POS receipt for an in-store purchase will not satisfy inventory tracking requirements for cannabis deliveries and the delivery transport manifest must include the name and ID number of the purchaser, address, time of delivery and acknowledgement of receipt. Most states also don't allow inventory worth more than a certain amount to be carried in a vehicle at any particular time, depending on the corresponding amount of confirmed orders. Non-storefront retailers must keep detailed ledgers of every delivery made, which must be regularly updated to reflect the current inventory in each delivery person's possession.
3. Delivery Compliance
There are various rules that you must comply with while making marijuana deliveries, but these can vary from state to state and a few important ones to consider are:
Every vehicle must have an always-active GPS tracking system.
The details of every delivery transaction must be logged and recorded.
Drivers must carry a copy of the business license, their DL and employee ID.
In Covid times, drivers must adhere to all safety protocols, including wearing a mask.
4. Delivery Vehicle
Deliveries must be made in unmarked, enclosed vehicles (no scooters or bikes) with security boxes attached to the vehicle body. States with strict regulations mandate that GPS units track each delivery route, and drivers may not deviate from the pre-determined route or make unauthorized stops. It is highly recommended that you employ a sturdy and reliable vehicle that complies with all state regulations, is equipped with an alarm system and can safely store all cannabis products, including perishable ones in a temperature-controlled environment.
5. Delivery Partner
Whether you are focused just on marijuana delivery or you have a retail store that also delivers, there is too much at stake if you rely on a generic delivery app. A single compliance violation could lead to penalties or even license suspension. Your customers also must be able to view the menu, see the available stock, and order online for delivery on your preferred partner's website or app. Cova works with an expanding list of cannabis delivery apps, online marketplaces, and online ordering platforms that includes Leafly, Weedmaps, I Heart Jane, and Onfleet, and our real-time inventory tracking integrates seamlessly so that you can stay compliant with all laws and regulations and provide your customers with a flawless experience.
6. Customer Experience
Ensuring a great customer experience requires guiding them through the buyer's journey, beginning with targeting the right demographic on online channels, engaging them on social media, offering the most convenient solution to their problem and delighting them with exceptional delivery. Since a consumer looking for delivery service cannot necessarily visit your store, you must be able to replicate the in-store buying experience online by offering educational content, extensive information on your products, free online budtender consultation to first-time buyers and convenient payment options. You must promote your delivery service on platforms like Weedmaps and Leafly, so that prospective customers can easily find you based on location. And to build customer loyalty, ensure that you display real-time available inventory on all online platforms and guarantee on-time delivery.
7. Delivery POS system
Just as in your storefront retail operations, there are nuances involved in marijuana delivery as well, and you need specialized technology to ensure a seamless and compliant delivery service. To ensure compliance with state laws and regulations, delivery businesses should look for the following capabilities in a cannabis point of sale:
Customer identity verification
Compliant receipts
Inventory tracking
Loyalty program integration
Cova's POS offers you all these features and works with the best in class partners to enable you to run a successful delivery service with confidence. If you are ready to see what compliant operations and seamless delivery looks like for your cannabis retail business, click below to book a demo now.