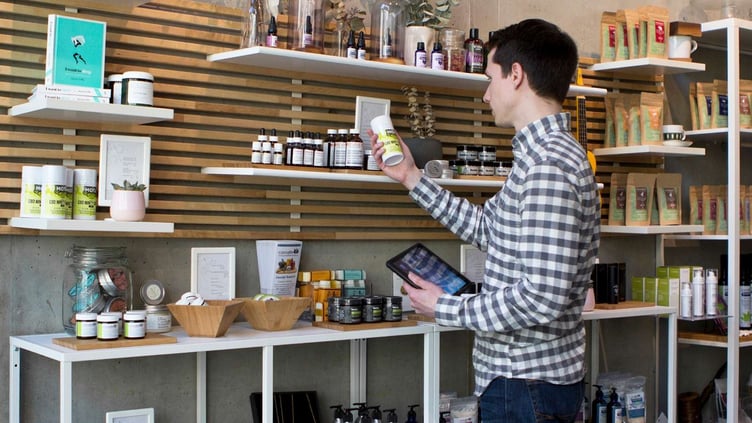 In previous articles, we examined how a well-designed cannabis POS system can help your retail shop. Today, we're going to take a deeper look – specifically, what features your cannabis inventory management tool should have, and how these features can help improve your bottom line:
1. Loss Tracking
Even the most carefully run cannabis retail shop is occasionally going to lose product due to oversight or accident – moisture losses being one of the most frequently encountered causes of shortfalls. In order to remain compliant with all applicable laws, your cannabis inventory management tool should definitely possess some way in which to track the waste and destruction of your inventory.
2. Documentation/Compliance Assistance
Automatic production of relevant documentation and compliance reports is a frequently desired feature in cannabis retail inventory software. Typically, the system will track transport manifests, deliver schedules, sales limits, and other important metrics.
3. Product Recall Capability
As the market for legal cannabis products has exploded, so too has the opportunity for careless or unscrupulous cultivators or product manufacturers to release tainted cannabis products onto the market. Two years ago, the city of Denver was forced to issue nine separate cannabis product recalls over a ten week period. Your cannabis inventory management tool will ideally provide you with a real-time solution for this issue, immediately enabling your staff to flag and remove products placed under a recall.
4. Multi-Location Support
As you grow, having insight into inventory at all your cannabis retail locations will become a critical feature. Without easy access to product counts, location sales, current pricing, and more, you won't be able to make the best decisions for your business. Ideally, your management tool should allow you to scale into the operation of your dreams from anywhere.
Inventory management has always been one of the most difficult issues for retailers to deal with. Not only do they have to protect their inventory from internal theft and loss, but they also face significant compliance and documentation burdens which can eat up a lot of working hours to efficiently deal with.
An effective cannabis inventory management tool will help you automate much of the regulatory burden, and provide you with the data you need in order to identify and fix issues in your logistics and inventory management systems before they develop into real problems.
Request a live Cova dispensary POS demo today and let our expert team demonstrate how our system can help improve inventory management at your shop.