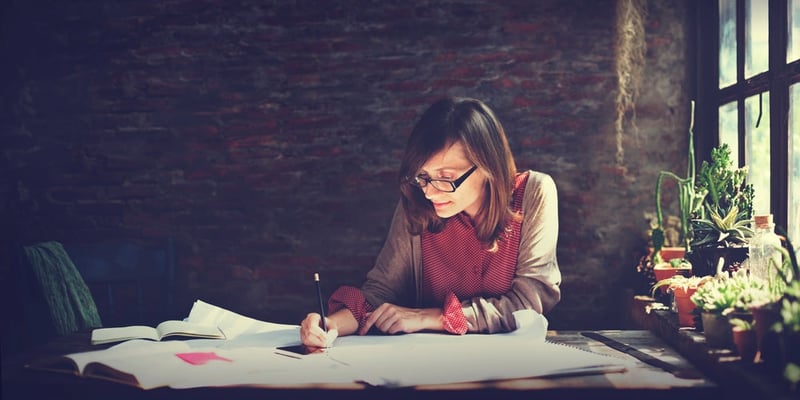 Legalization of marijuana at the recreational level is starting to take hold in the United States, with Colorado being an earlier adopter and California following suit along with states like Massachusetts and Maine. Since Colorado legalized recreational marijuana in 2012 (you can learn more here about Colorado's recreational and medical marijuana dispensary laws), entrepreneurs in the legal marijuana industry have kept a close eye on the operations of dispensaries in that state so to be able to understand the do's and don'ts of marketing their dispensary and products.
Marketing for a dispensary is not necessarily so cut and dry as it is for other products or types of businesses. With marijuana being legalized, the ways marijuana can be marketed has restrictions on it despite the promise of it being a multi-billion dollar industry within the United States; laws restrict the ways marijuana can be marketed, and dispensaries must operate within these laws so to remain licensed.
How to Market Your Cannabis Dispensary
Here are some tips we can offer in terms of the do's and don'ts of marketing your dispensary.
Know The Cannabis Dispensary Marketing Laws and Regulations
For most products, there is a degree of freedom to which products can be marketed while staying within federal and state marketing laws and regulations, but with cannabis, it is tightly connected to greater political movements that require careful implementation and regulation. There is a fantastic resource available by Leafly for those looking to market cannabis across the United States, where states are at various stages of legalization. It details the laws and regulations existing in each state where cannabis is legalized in terms of print media, television and radio advertising, social media/digital advertising, signage, and event sponsorship to name a few. Also important to acknowledge is the fact that it is a huge no-no to market cannabis products to minors. The fact that the laws are so detailed is an indicator that the path to full legalization, and societal acceptance, will be a long one.
Step Up Your Cannabis Dispensary SEO Game
Do a quick search and type in the word dispensary + your city name and see what comes up. If you do not see your dispensary within the first page of results, nearing the top, you should be doing all your can to increase your SEO, or Search Engine Optimization.
Search Engine Optimization involves several processes and elements known as "ranking factors" that ensure your web page and marketing efforts rank high in internet searches. Simply, the higher the rank of your content, the more likelihood that your links will be clicked on.
SEO is both an art and a science, and requires a strong understanding of the various algorithms that determine the popularity of a site, and how to build content that ranks high in search engines.
Here are a few very basic rules of thumb for your SEO:
Carefully research and add relevant keywords and phrases on your website that users will be apt to search for (i.e. marijuana dispensary, marijuana dispensary + your city, cannabis dispensary, recreational marijuana dispensary, etc.
Use meta-tags or meta-descriptions for all your page links that adequately describe page content
Use engaging images to draw your intended audience (be sure to pay licenses to use your images, or opt for royalty free images with proper credit to the author/designer)
Internet SEO Specialists provide several free education sites that are designed to help websites optimize using SEO processes and can serve as useful foundational information to get your SEO working for you.
Use Marketing Tactics That Will Attract Your Ideal Client
With legalization being at a point of victory for those advocates and individuals involved in the legal marijuana industry across the United States, there is a call across the industry for dispensaries to match the efforts with a degree of professionalism for their businesses. When you're marketing your dispensary and your products, think about the type of image you want to portray. How will you differ from your competitors? What styles of marketing will attract your ideal client?
Furthermore, the way your dispensary looks both on the inside and the outside will make or break your ability to attract clients. Make efforts to make your dispensary look clean, streamlined, and serving as a functional space for your client's needs.
Your marketing materials, from the materials you use to the language contained within them, should also be groomed to fit your image and present that professional feel. Be thoughtful and intentional about every piece you put out and every word that you use to describe your business and how you can benefit your potential client.
Learn As Much As You Can About Cannabis Dispensary Marketing
Marketing for your marijuana dispensary is not only about finding the best photos of weed and all the strains you have and plastering them all over your print and digital marketing. It's about finding a good balance between the legalities surrounding cannabis marketing, understanding the marketing channels that lead to success, and ensuring you're always presenting a positive and professional image. Take a while to clearly and thoughtfully consider how you want to present yourselves to your client, learn as much as you can about cannabis marketing, and where needed, consult an expert for help with your dispensary marketing efforts.