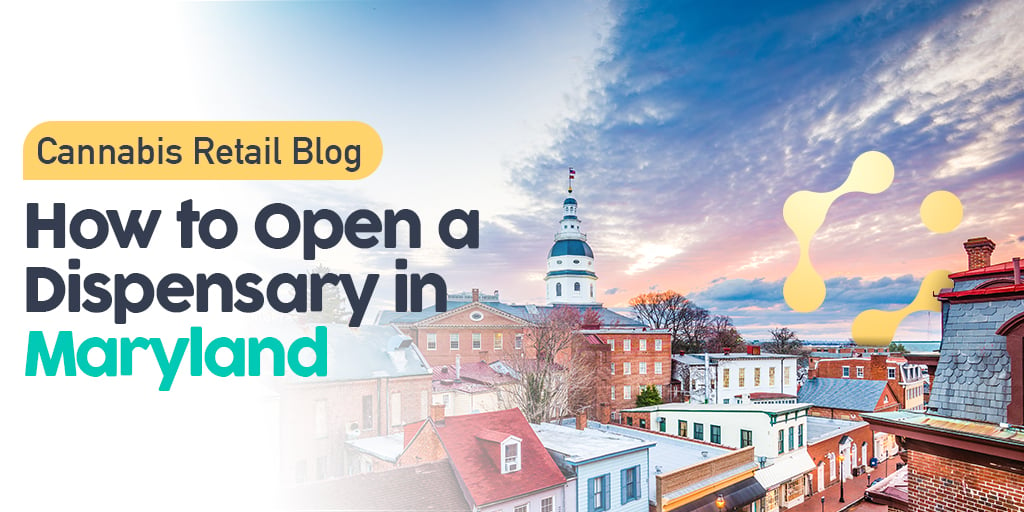 Opening a cannabis dispensary in Maryland could be complex if you don't follow the laws and best practices. With strict regulations dictating the legal cannabis industry, it's important to have a clear understanding of the process of opening a dispensary before embarking on this journey. In this blog post, we'll cover everything you need to know about launching a cannabis dispensary business in Maryland, including the laws and regulations, how to apply for a legal license, and what considerations must be taken into account.
Understanding Maryland's Cannabis Laws and Regulations
Maryland has become the latest US state to legalize cannabis use for adults 21 and over, paving the way for possession and consumption of up to 1.5 ounces of cannabis flower, 12 grams of concentrated cannabis, or a total amount of cannabis products not exceeding 750mg THC from July 1, 2023.
When will it be legal to buy cannabis in Maryland?
Beginning July 1, 2023, a person 21 years or older may possess and use non-medical cannabis. Maryland adult-use marijuana sales seems to be on track for July 1 after lawmakers recently approved the rules. The Alcohol and Tobacco Commission will be renamed to the Alcohol, Tobacco, and Cannabis Commission. A regulatory and licensing system for adult-use cannabis, imposing taxes on the sale of adult-use cannabis, will be established and managed by the Cannabis Regulations and Enforcement Division. The Maryland Cannabis Administration will oversee the regulations for both medical and recreational cannabis products. Recreational cannabis sales will be subject to a 9% tax.
What new funds are available to entrepreneurs?
The new law has established a Cannabis Public Health Advisory Council, which must study and make recommendations on cannabis regulation to the General Assembly. Three new funds have also been created to promote health awareness and social equity in the cannabis industry: a public health fund to address health effects related to legalizing adult cannabis use, a business assistance fund to increase participation in the cannabis industry by small, minority, and women-owned businesses, and a community reinvestment and repair fund, which provides money to communities that have been disproportionately impacted by cannabis prohibition and enforcement.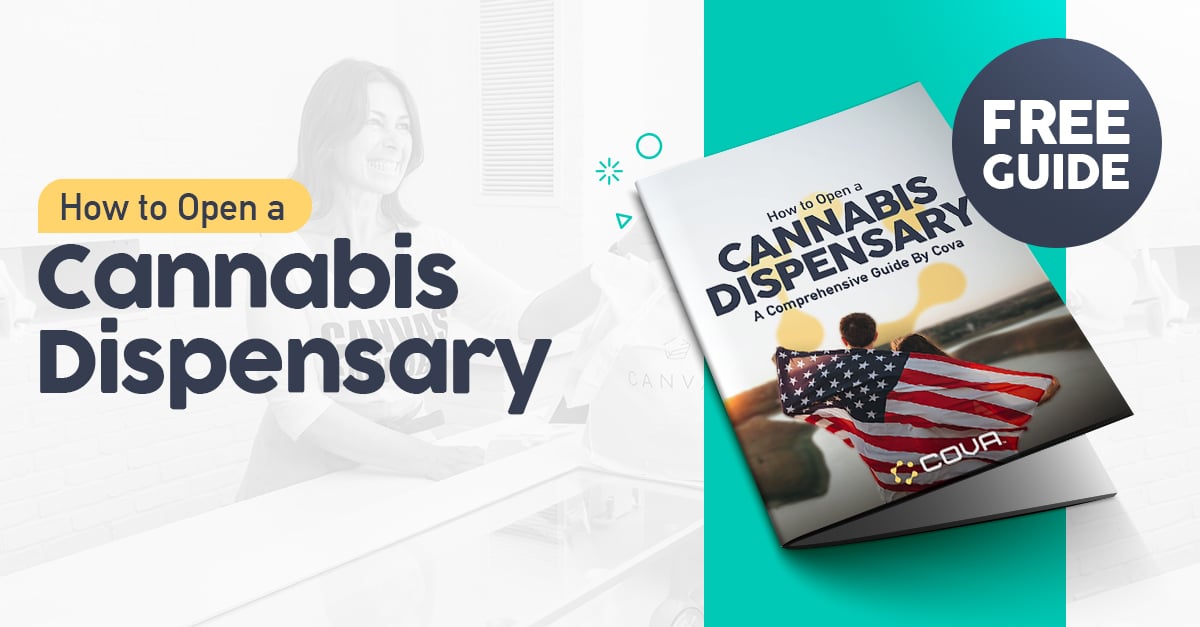 How to Apply for a Cannabis Dispensary License in Maryland
Once you have a clear understanding of the laws and regulations, the next step is to apply for a legal dispensary license. The Maryland Medical Cannabis Commission (MMCC) is responsible for regulating and overseeing the state's medical cannabis program, but that will change as the new laws come into effect, and The Maryland Cannabis Administration (MCA) will take over. As of September 2023, Maryland has started accepting applications from individuals or organizations who qualify for the social equity criteria. Check out our blog on the Top FAQs about Maryland Cannabis License to learn more about whether you qualify for round 1 of licenses and what documents are needed for social equity verification. Here are the steps to apply for a legal cannabis dispensary license in Maryland:
Submit an application to the MMCC or the MCA in the future: The application will require detailed information about your business, including your business plan, financial statements, and security plans.
Pass a criminal background check: The authorities require all applicants to undergo a criminal background check.
Receive approval from the regulatory authorities: The MCA will review your application and either approve or deny it.
Obtain local approval: In addition to approval from the MMCC or the MCA, you'll also need to obtain approval from your local government.
Pay the application and license fees: The initial application fee for a dispensary license is $5,000, and the annual license fee is $40,000.
Converting your Medical License to Recreational Cannabis License in Maryland
Maryland has over a hundred medical cannabis dispensaries that will soon be able to sell to recreational cannabis consumers. However, these dispensaries must ensure that they have enough supply for medical patients and make shopping more comfortable by offering dedicated hours or express lanes.
To be able to sell to both medical and recreational customers, medical dispensaries will have to convert their legal licenses. This will require them to pay a one-time conversion fee of 8% of their 2022 gross revenue, ranging from a minimum of $100,000 to a maximum of $2 million. Medical growers and processors will also need to pay a one-time conversion fee of 10% of their 2022 gross revenue, with the same upper and lower limits. But you will have a generous 18 months to pay off the fee.
Considerations for Opening a Cannabis Dispensary in Maryland
Opening a cannabis dispensary is a significant undertaking that requires careful consideration of various factors. Here are some key considerations to keep in mind:
Location and Zoning: The location of your dispensary can have a significant impact on its success. Consider factors such as accessibility, competition, and zoning laws when choosing a location.
Business plan: A solid business plan is essential for success. Your plan should include a detailed analysis of the market, financial projections, and marketing strategies.
Staffing: Hiring the right staff for your dispensary is crucial. You'll need to find employees who are knowledgeable about cannabis products, as well as state and federal regulations. Additionally, you'll need to ensure that your staff is friendly and able to provide excellent customer service.
Financial considerations: Opening a cannabis dispensary can be expensive, so it's important to have a solid financial plan in place and consider all the costs. Consider funding options, such as loans or investors, to help get your business off the ground.
Dispensary Technology: Effective dispensary management is essential for ensuring that you have adequate stock of cannabis products while minimizing waste, and curating an elevated customer experience, and advanced software solutions can facilitate that.
Product Selection and Pricing: Maryland requires dispensaries to carry a range of cannabis inventory, including flower, edibles, concentrates, and topicals. You'll also need to set pricing that is competitive with other dispensaries in the area, while still ensuring that you can make a profit.
Security Measures: You'll need to ensure that your dispensary is secure, with features such as security cameras, alarms, and secure storage for cannabis products. Additionally, you'll need to have procedures in place to prevent diversion and theft.
Marketing and Advertising: Marketing and advertising for cannabis dispensaries are challenging due to the legal restrictions around promoting cannabis products. You may want to work with a marketing agency that specializes in cannabis advertising to ensure that you stay compliant while still reaching potential customers.
Cannabis Compliance and Metrc in Maryland
Compliance should always be your main priority in the cannabis industry. Like many other states, Maryland has chosen Metrc, a seed-to-sale tracking system that ensures regulatory compliance in the cannabis industry. Cova POS syncs seamlessly with Metrc and enables dispensaries in Maryland to easily and accurately track inventory, sales, and transfers, which is crucial for staying compliant with the state's cannabis laws. By automating many of the compliance-related tasks, Cova allows dispensary staff to focus on providing top-quality customer service. With features like ID scanning, automated compliance reporting, and 24/7 customer support, Cova is an excellent dispensary technology solution for dispensaries in Maryland looking to streamline their operations and stay compliant with state regulations.
Conclusion
Opening a cannabis dispensary in Maryland can be a challenging process, but with careful planning and consideration, it's possible to succeed in this rapidly growing industry. By following this guide, you can open a successful dispensary that provides quality products and excellent customer service. With the right approach and a dispensary technology partner like Cova, you can be a leader in Maryland's cannabis industry and make a positive impact on your community. Click below to learn more about Cova.