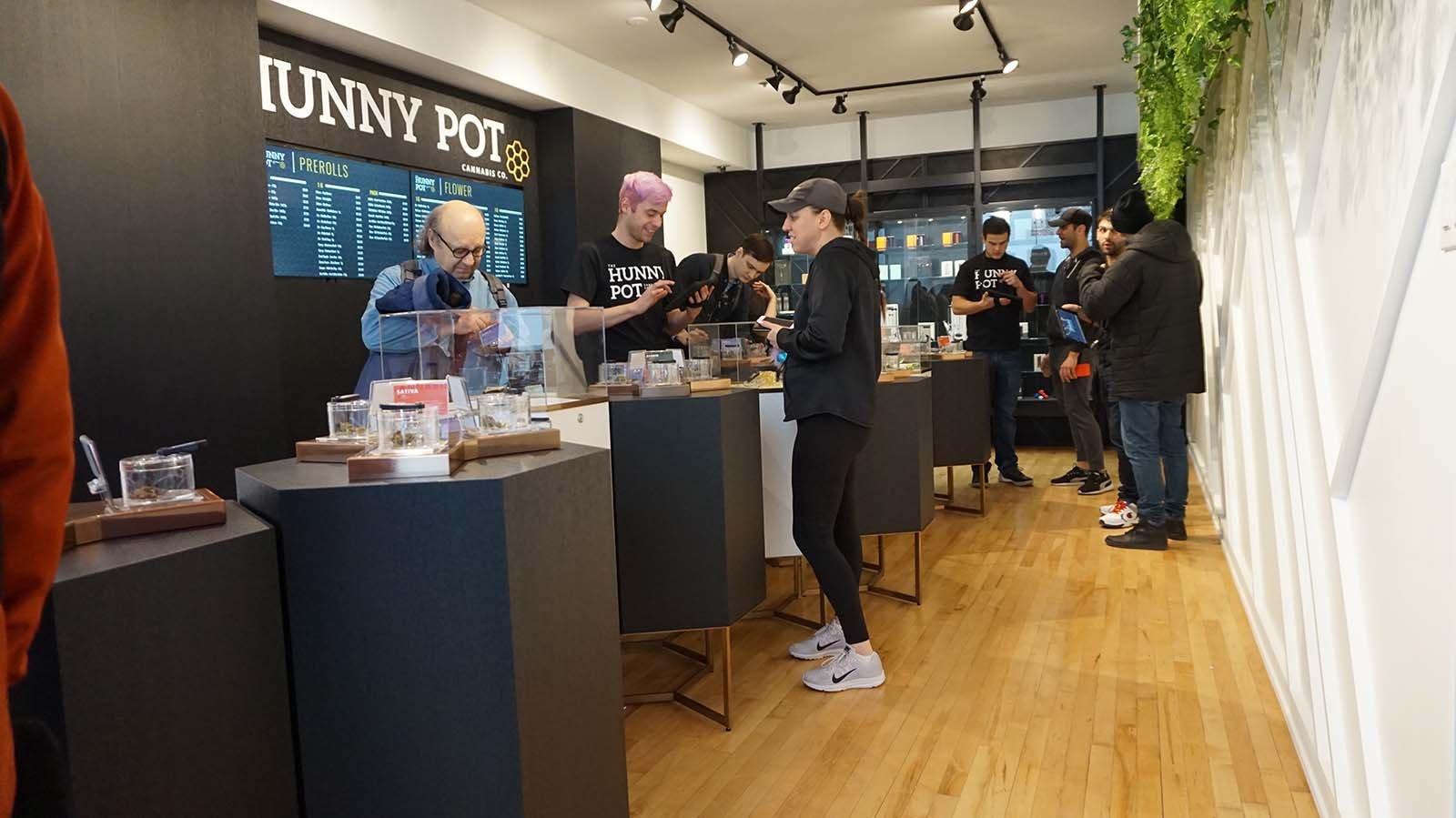 As Illinois has legalized cannabis consumption lounges and awarded more dispensary licenses recently, adults in Illinois are looking forward to this new state of affairs of recreational cannabis in 2022. And while licensed medical marijuana dispensaries already have one foot in the door when it comes to adult-use retail cannabis sales, the state also recently awarded 185 new dispensary licenses with comprehensive social equity provisions, and the cannabis industry in Illinois is certainly setting a good example for other states to follow suit. Additional steps were announced in September 2021 to remedy administrative errors for conditional adult-use dispensing organization licenses.
The Cannabis Retail License Application Process in Illinois
The process for obtaining one of these coveted adult-use marijuana retail licenses begins when you submit a completed conditional application form, details on which can be found here. Along with the application and all supplemental materials, there is a non-refundable application fee of $5,000, or $2,500 if you qualify as a social equity applicant. The Illinois Department of Financial and Professional Regulation (IDFPR) is in charge of licensing and regulating cannabis businesses.
If your application is successful, you'll be awarded a Conditional Adult Use Dispensing Organization License — which does NOT permit you to purchase or sell cannabis. Rather, this conditional license means you'll have 180 days to find a suitable location within your assigned geographical region. Once you've secured a location, passed an inspection, and paid the licensing fee, you will be awarded a full Adult Use Dispensing Organization License and can officially begin retail operations.
How Much Does it Cost to Open a Dispensary in Illinois?
Along with the non-refundable application fee, you'll need to be prepared to pay the licensing fee once you've passed your dispensary inspection. The licensing fee for non-social equity applicants is $60,000 for a two-year license; for social equity applicants, the fee is $30,000 for a two-year license.
Of course, there are other costs associated with launching a cannabis retail operation. In fact, upfront capital estimates for a cannabis retail business in Illinois are between $75k and $180k. These costs include:
Real estate renovation and construction: $20k- $65k+
Business equipment and infrastructure: $12k- $30k
Security and surveillance system: $10k- $20k
Additionally, you'll need to account for your ongoing operating costs, which can average anywhere between $26k and $71k on a monthly basis. Those break down as follows:
Monthly lease: $2k- $20k
Professional fees (attorney, CPA, etc.): $2k - $4k
Payroll (staff and managers): $10k - $15k

1 Budtender ($13- $14/hour): $2k
1 Floor Manager/Supervisor ($16- $18/hour): $2.5k
1 Compliance/Inventory Manager ($20- $30/hour): $3k - $5k
1 Marketing/HR Manager ($20- $30/hour): $3k - $5k

Marketing costs: $1k - $3k
Minimum working capital for $100 revenue/month: $9k - $25k
Misc. business costs (insurance, ISP, video surveillance, etc.): $2k - $4k
How to Open a Cannabis Dispensary in Illinois
From your initial application to your grand opening, there's a lot involved in launching a cannabis retail store in Illinois. Below is a high-level breakdown of the major steps involved in a successful dispensary opening.
Establish Your Cannabis Business and Operating Plans
The first major hurdle in opening an Illinois dispensary is preparing your application, which includes submission of detailed business, financial, operating, and security plans.
Your cannabis retail business plan must describe how your store will be managed on a long-term basis. This section must also include descriptions of your customer purchase and dispensing processes, your plan to maintain customer confidentiality, and your proposed dispensary point of sale system.
Your financial plan needs to demonstrate that, if granted a license, you will have access to sufficient capital to own and operate the store. Of course, if you're searching for investors, they'll want to know exactly how much upfront investment you'll need to get off the ground as well as the store's projected revenue.
Your operating plan must describe the day-to-day dispensary operations, including the percentage of full-time employees you'll have on staff.
Of course, you'll also need to provide a security plan that details how you'll prevent theft and diversion, demonstrates safety procedures for both staff and customers, and establishes protocols for safe delivery and storage of cannabis products and currency.
Find an Ideal Dispensary Location in Illinois
In Illinois, the IDFPR has divided the available cannabis retail licenses between the 17 Bureau of Labor Statistics (BLS) regions. Your application must include the name of the BLS region in which you are applying. If you are applying in more than one region, each application must be submitted individually.
Once you have been granted a Conditional Adult Use Dispensing Organization License, you'll have 180 days to secure a suitable location within the BLS region associated with the approved application. The location must meet the following criteria:
Must be suitable for public access
Must have a layout that promotes the safe dispensing of cannabis
Must be sufficient in size, electrical power, lighting, and parking
Must have handicapped-accessible parking spaces, entry, and exit lights as required by the ADA
Must have sufficient room for product handling and storage
Must not be located within 1,500 feet of another cannabis retail location
Must be in a properly zoned district and at least 1,500 feet from schools and daycare centers
Create Your Retail Experience and Store Design
One major — and too often overlooked — aspect of opening a dispensary is the creation of your interior design. This means giving careful consideration not just to the overarching aesthetic and vibe of your retail brand, but also to your store's physical layout, your merchandising strategy, and the overall customer experience.
Keep in mind that your dispensary will have designated public and private areas that will need to conform to compliance standards. As far as your decor and aesthetic, they should be natural extensions of your brand and desired customer experience. Who is your target customer? By focusing on a very specific subset of cannabis consumers, you'll be able to deliver a customized retail experience that resonates with your customers, increases retention rates, and creates brand loyalty.
Develop Your Sales and Marketing Strategy
Along with helping you hone your brand message, experience, and store design, defining a target consumer will also aid you in creating an effective retail marketing strategy. Remember: the better you understand your customers, the better you'll know how to reach them and deliver your unique marketing messages.
If targeting younger consumers, social media platforms like Instagram should probably play a significant role in your marketing efforts. But don't assume that Baby Boomers aren't online, too (hint: they are, and they're researching stores and products as much or more than Millenials).
Of course, studying up on your competition will also help you differentiate yourself in the marketplace. What distinguishes you from every other cannabis store? Price? Product selection? An unforgettable dispensary experience and impeccable customer care? By assessing what others around you are doing, you can figure out what the market is missing — and then deliver it.
Recruit Your Rockstar Team
Successfully launching a new dispensary is a significant endeavor, and you'll definitely need a team of professionals by your side to help you get up and running. The two major categories of personnel involved in opening a marijuana retail store are professional service providers and day-to-day staff.
To begin with, you'll need to retain the services of an attorney and a CPA, as well as a security consultant, an architect, and a compliance consultant. On the day-to-day side, you'll need sales associates, administrative staff, security personnel, and designated managers for inventory, compliance, and operations. For a more in-depth look at all the day-to-day dispensary positions, including ready-to-use job ad descriptions, download our free guide here.
Choose Your Cannabis Retail POS System
Finally, you'll want to choose your cannabis dispensary's point of sale and inventory control system. Per Illinois law, cannabis retailers must verify all purchasers' ages by checking a government-issued ID card with an electronic scanner. Additionally, for every transaction made, dispensaries must track and report the amount and type of cannabis product sold, the date and time of the sale, the dispensing agent's ID number, and the dispensary's ID number.
By using a compliant POS software designed specifically for cannabis, you'll ensure you meet all the state's legal requirements. With Cova, you'll not only have a POS that integrates directly with BioTrackTHC for automated sales reporting, but you'll also have a complete inventory control system that verifies and documents each day's beginning and ending inventory, acquisitions of cannabis products, and product disposals, as required by state regulation.
Learn More About Opening a Dispensary in Illinois
Cova has helped many clients like Trinity in Illinois establish successful cannabis businesses. If you'd like to learn more about opening a dispensary in Illinois and see exactly how Cova POS can help you create a superior customer experience while keeping your dispensary compliant, sign up for a free demo now.