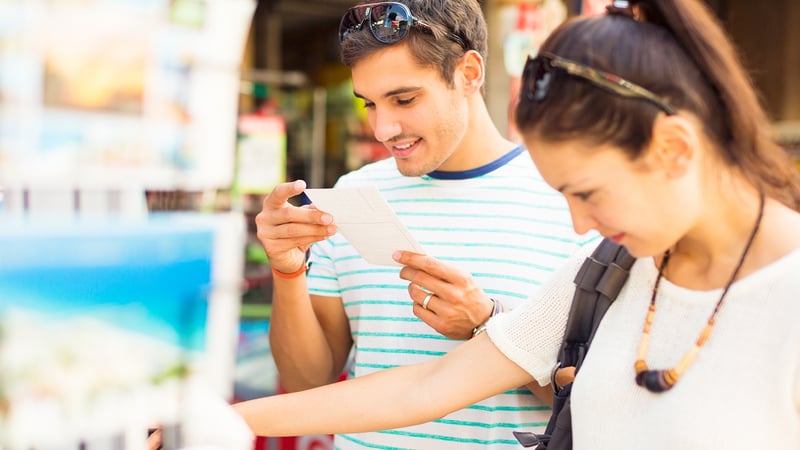 Those in the legal marijuana industry in Colorado have kept a close look at the economic and social impact of marijuana legalization since 2014. The industry in Colorado has been responsible for a huge increase in economic impact as an important destination for those around the world interested in enjoying the purchase of legal marijuana.
In 2016, Colorado's tourism industry saw a small decline in numbers, with experts attributing this to a waning interest in marijuana tourism. Despite this, the economic impact of cannabis seems to still be reaching new heights, with marijuana sales in Colorado reaching over $1.3 billion for 2016.
This suggests that those who do come to Colorado for marijuana tourism are willing to pay a pretty penny for their experiences in Colorado dispensaries.
Here are 5 ways that you can maximize your dispensary profits when selling to tourists:
1) Maximize What You Sell & Sell More
Just this past summer, Colorado laws changed so to allow tourists to be able to purchase the same amount of marijuana from dispensaries as locals. This means that every tourist represents an opportunity to sell up to 28g of cannabis. Further guides to the law show that this equates to 8g of concentrate (i.e. shatter and wax) or 800mg of edibles in one single transaction.
Tourists who visit dispensaries for the first time will likely want to benefit from seeing the types of strains available. Budtenders, whose job it is to educate customers on various strains, will be able to show some of the higher grade options for strains, which will in turn help maximize the profit derived from a single transaction.
You may choose to give your customer a mix-and-match option for their marijuana purchasing experience, which will allow you to maximize the potential profit by bringing interest from flower only to other products such as concentrate and edibles. You will want to be sure that any mix-and-match sale meets the restrictions under Colorado law.
2) Focus on the Customer Experience
A lot of the times, you may be visited by dispensary newbies, for whom the first-time experience can be intimidating and daunting. Once they walk in the doors, the first-time dispensary customer is exposed to a whole plethora of cannabis products that they had only heard of in the past.
As a budtender, it's your job to be the guide to not only the first-time dispensary buyer but recurring customers too. Engage in product education, show them the various ways of ingestion, and be sure to cover the ins and outs of legalities with them. If it is their first time trying certain products, you'll want to be thorough in terms of dosage and what to expect.
3) Create a Sense of Urgency or Exclusivity
Everyone loves a good deal, no matter where you're from or what you're purchasing. While many dispensaries use loyalty programs for their long-term local customers, adding perks for purchases may not be as easy for the tourist population. This is where you can get creative.
Think about ways that you can add promotions to what you're offering your tourist clients. Maybe there is an "out of towners" deal, or you're able to bundle certain products together so that people feel as though they are getting more bang for their buck. Do a 2 for 1 deal with your edibles perhaps. Give away a free smoking accessory for a minimum purchase of flower.
When people are enticed with a good deal, it's hard to pass up, and they'll usually spend more in order to feel as though they're benefitting in some way from their purchase.
4) Cross-Sell & Upsell
Cross-selling and upselling are some of the most fundamental sales tools, and the legal marijuana industry should be benefitting from these simple sales tactics. If a customer is trying a new cannabis product for the first time, you may be able to sell them an accessory to help them smoke or ingest it. For instance, if they're looking to purchase shatter, they may be interested in a dabber or a vaporizer.
Another potentially profitable upsell is through gifts and souvenirs. While it's illegal to bring weed out of country, it's not illegal to purchase smoking accessories or other 420 gear. Have some apparel available at your store for purchase that tourists will be proud to wear back home. Provide some inexpensive yet unique souvenir options that people will be excited to bring home to their friends as evidence of their time in Colorado.
Where there is an eager tourist, there is an opportunity cross-sell products and upsell them to spend more.
5) Market Effectively
Those in the legal marijuana industry know that there are certain restrictions that occur when marketing your marijuana dispensary. This doesn't mean that your dispensary can't take steps in your marketing strategy to appeal to marijuana tourists. Step up your Search Engine Optimization (SEO) strategy so that when tourists are looking for a dispensary, yours is the one that pops up. Use social media, including Instagram, as an effective way to market your dispensary, and find the right hashtags that will get your dispensary onto the feeds of those tourists you want to attract.
Despite recent threats from the Trump administration, recreational marijuana sales continue to boom, and dispensary owners should be able to take advantage of this. Colorado's marijuana tourism industry is taking strides to pass measures to allow for "consumption areas" that could add marijuana lounges to the list of available dispensaries, which could bring a new boost to marijuana tourism. Until then, dispensaries are encouraged to continue to innovate in how they market and present the dispensary experience to marijuana tourists in Colorado.
Subscribe to our blog for marketing tips and expert recommendations to implement in your operation, and watch your cannabis shop rise above the competition.