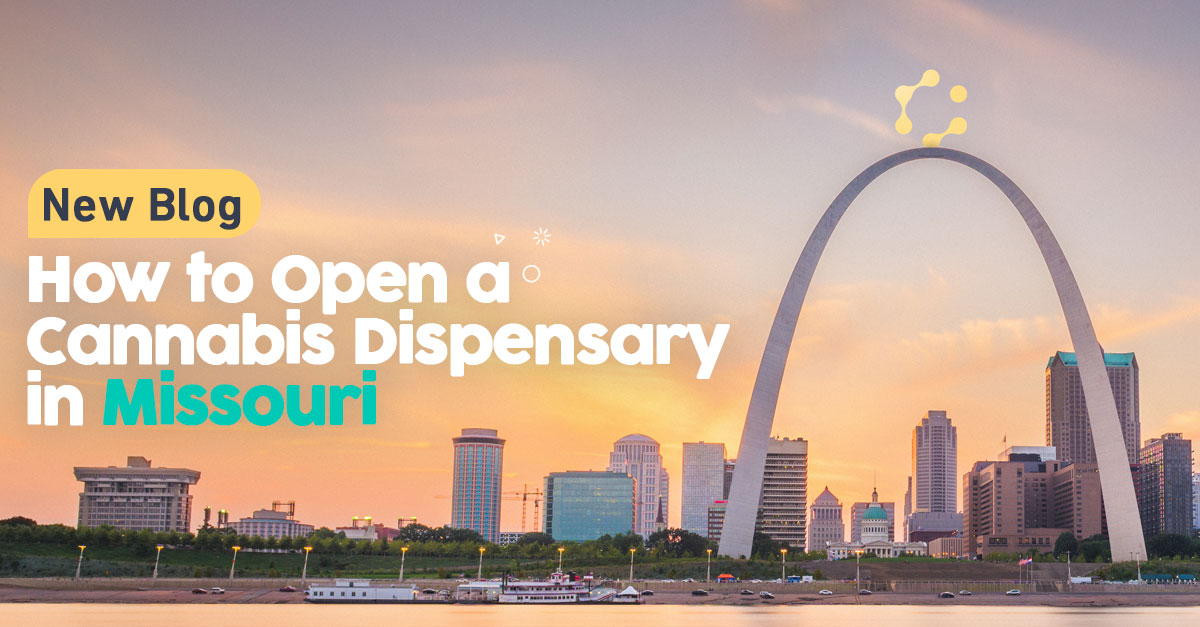 Medical marijuana has been legal in Missouri since 2018, and advocates have been pushing strongly for recreational cannabis as well. There's immense growth potential, but regulations are quite stringent as well in this highly regulated industry, and proper preparation is essential for entrepreneurs interested in joining Missouri's thriving cannabis industry.
Many complexities are involved in any new business launch, but this is especially true regarding opening a dispensary. Typically, you can expect to spend between 6 and 12 months preparing for your dispensary launch, applying for a MO dispensary license, purchasing dispensary management tech tools, syncing with the required tracking and reporting software, and developing an effective marketing strategy. You'll also need to understand and plan for the cost of opening a dispensary in Missouri to maximize profitability once you're ready to begin sales.
Missouri Cannabis Laws for Dispensaries
Medical marijuana in Missouri is regulated by the state's Department of Health and Senior Services (DHSS). All MO medical marijuana dispensaries must operate in full compliance with DHSS regulations. Below, a summary of key medical marijuana and Missouri dispensary rules has been provided as an informational resource.
● All MO medical cannabis dispensaries must utilize a certified cannabis POS and inventory management system to track inventory and submit reports to the state. Cova Software is one of the few systems to receive full state approval.
● Physical inventory audits must be conducted every quarter and reconciled to perpetual inventory records.
● Dispensaries must use a system connected to Metrc, Missouri's statewide track and trace system, and report the mandatory data according to state requirements. Cova POS is seamlessly integrated with Metrc, minimizing the potential for user error and streamlining compliance.
Please note that it's a dispensary owner's responsibility is to review the DHSS cannabis laws and regulations in full to ensure complete compliance.
How to Open and Run a Dispensary in Missouri
Each stage in the process of opening a dispensary must be completed with care, both for the sake of compliance and future success. Continue reading for a high-level discussion of tips for starting and operating a successful dispensary in MO.
Understand MO Compliance
Although the basics of MO cannabis laws have already been covered, the importance of compliance bears repeating. Failure to adhere to any state dispensary regulations can result in the revocation of your dispensary license. A compliance misstep can easily lead to application denial even during the license application process. Ensure that your application for a legal license is complete and fulfills all requirements stated by the authorities, including a complete business and compliance plan for your cannabis dispensary.

Prioritize Inventory management
Your dispensary must appoint a facility agent- establishing (in writing) an individual responsible for inventory control procedures and systems. A DHSS-certified seed-to-sale tracking system is required for inventory management.
In addition to being a state regulation, effective inventory management is a foundational practice of any successful business. Make sure to select a system that integrates with the state's Metrc seed-to-sale tracking system. Ideally, reporting is automated for operational convenience.
Use a Reliable Cannabis POS System
A high-quality cannabis POS system goes hand in hand with an inventory management system, both in terms of compliance and efficiency. As Per Missouri law, medical marijuana dispensaries must use one of the cannabis POS systems approved by Missouri DHSS (Cova Software is certified and state-approved). Missouri cannabis POS systems must equip a dispensary with the necessary software to record the daily:
Beginning inventory

Sales, including the:

Dried/unprocessed cannabis (ounces or grams)

Concentrates (grams)

Infused products (milligrams of THC)

Acquisitions

Disbursements

Disposals

Remediations

Transfers

Ending inventory
A robust enterprise POS system can offer a multitude of benefits, enhancing business capabilities and serving as a powerful asset for a dispensary, if you have a growth vision to expand your cannabis business.
Choose Dispensary Hardware
Dispensary hardware necessities include scales, drawers, displays, tablets, and scanners. Invest in hardware solutions that seamlessly perform alongside your preferred canabis POS and inventory management system.
Design Your MO Dispensary Store Layout
In devising the layout of a Missouri dispensary, considering state regulations means assessing factors such as the visibility of marketing materials, site security, and others. For example, a dispensary layout must be such that products and signage are not visible to the general public. Also, a dispensary security plan is scored as a part of the application criteria. Security is included in the scoring, so a dispensary's layout should account for proper security measures.
Set Up Online Ordering and Delivery Services
Online ordering and cannabis delivery in MO can set a dispensary apart and expand equitable access to medical marijuana. The DHSS carefully regulates these options, and a compliant POS system establishes the necessary structure for mandated data collection, reporting, and patient documentation.
Stand Out From the Crowd
Determine how your dispensary will differentiate itself from your competition: will it be an exclusive selection of products, unparalleled customer service quality, or a unique dispensary shopping experience that sets your business apart? Set a goal to craft a well-rounded brand identity that encompasses both the aesthetic of your brand and aspects such as the customer experience, merchandising strategy, and even staff training.
Know your MO Cannabis Customer
Learning as much as possible about your customers and medical marijuana patients empowers a dispensary to utilize more effectively-targeted marketing strategies, increasing the potential to connect with new individuals. Tracking data and analytics such as store traffic, itemized product sales, and other specifics make it possible to make highly educated refinements to operational practices. For example, a dispensary owner may opt to increase the store's supply of a specific cannabis product after tracking its consistently high demand, thus resulting in a rise in overall profit.
Open Your Dispensary in Missouri & Stay Compliant With Cova
Cova has partnered with dispensaries in Missouri and nationwide to launch successful cannabis dispensaries. If you're considering opening your own MO dispensary, Cova POS can help you balance compliance, customer service quality, and profitability with ease.
Sign up for a free cannabis POS software demo to experience the difference today.