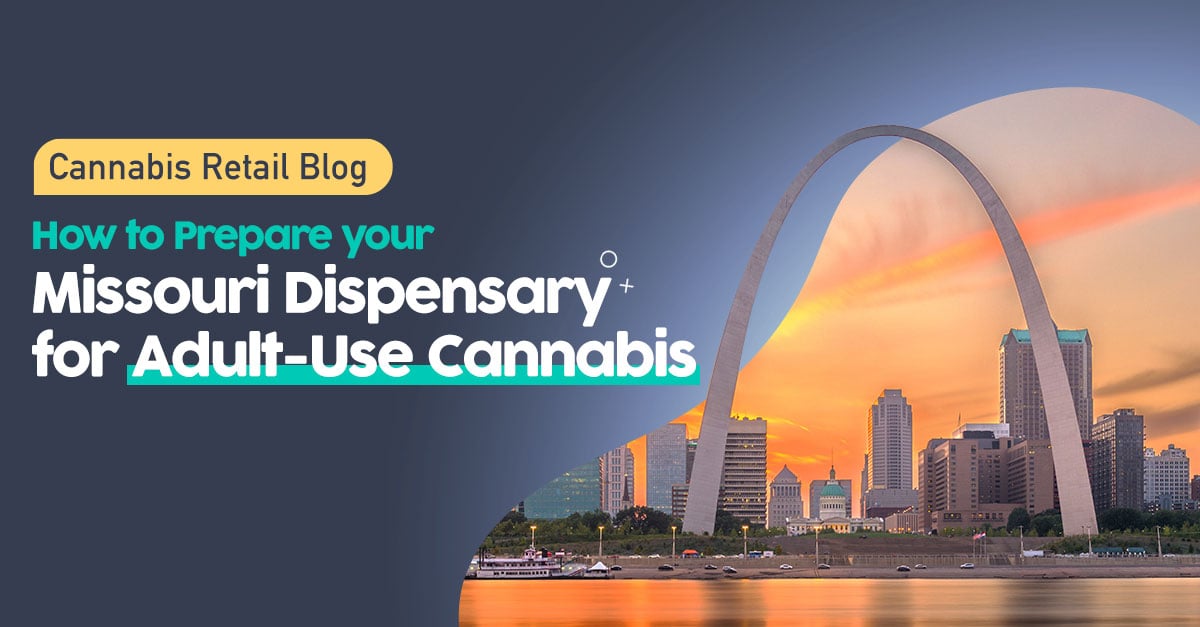 As Missouri begins to allow the sale of adult-use cannabis, dispensary owners face the challenge of preparing their businesses for the influx of new customers. From updating technology to ensuring compliance with new cannabis regulations, there is a lot to consider in this exciting time. In this blog post, we have outlined the key steps you need to take to get your dispensary ready for the adult-use recreational marijuana market.
Adult-Use Cannabis Regulations for Dispensaries in Missouri
Missouri kicked off recreational cannabis sales over the first weekend of February, a few days earlier than originally planned. All the existing medical dispensaries can apply to the DHSS to expand their license for adult-use retail operations and obtain the comprehensive license for a nominal fee of $2,000. Once the dispensary facility is approved, it can begin recreational marijuana sales for consumers aged 21 and above. However, the DHSS is not accepting applications for any new medical or comprehensive dispensary licenses yet.
Things to Know Before Transitioning Your Dispensary From Medical to Recreational in Missouri
Recreational cannabis can be sold to anyone of legal age with a valid ID, but there's a purchase limit of 3 ounces per person.
There's a 6% retail tax on recreational cannabis purchases in Missouri, and a maximum of 3% tax could be added by local jurisdictions.
Adult-use cannabis advertisements will be treated the same as alcohol advertisements.
People from out of state can purchase and possess recreational marijuana while they are in Missouri.
Dispensaries must track all cannabis inventory in the Metrc track-and-trace system or use a POS system that seamlessly integrates with it in real-time.
Steps to Prepare your Dispensary for Recreational Cannabis Sales
1. Invest in the Right Dispensary Technology Tools
The right dispensary technology tools can make all the difference when it comes to running a successful cannabis retail operation. With so many options on the market, it can be hard to know where to begin. Here are some of the most important tools to consider:
Dispensary POS system: A good cannabis-specific POS system is essential for tracking inventory, processing sales, and managing customer information. Make sure you choose a system that is secure, easy to use, and compliant with all relevant cannabis laws and regulations.
Cannabis Compliance software: As the cannabis industry is heavily regulated, it's crucial to have a system in place to ensure you are always in compliance with the law. Look for cannabis software that helps you manage your compliance requirements, such as tracking inventory, real-time integration with Metrc, and ensuring that all products are labeled correctly.
Customer relationship management (CRM) systems: Building relationships with your customers is key to success in any business, and cannabis is no exception. A good CRM system will help you manage customer data and communication, as well as track customer purchases and preferences.
Cannabis Cashless Payments: Although you'll still have to process a significant portion of transactions in cash because of the federal status of cannabis, it is essential to offer cashless payment options to your customers. Consider using a compliant cannabis payment solution like PIN Debit and partner with a technology provider that evolves with changing regulations.
Cannabis eCommerce: In this day and age, most customers will find your dispensary online and may even want to make online cannabis purchases. Ensure that you have an SEO-optimized cannabis website and an eCommerce store. It also must be seamlessly integrated with your dispensary operations for transactions, inventory management, payments, customer data, loyalty programs, etc.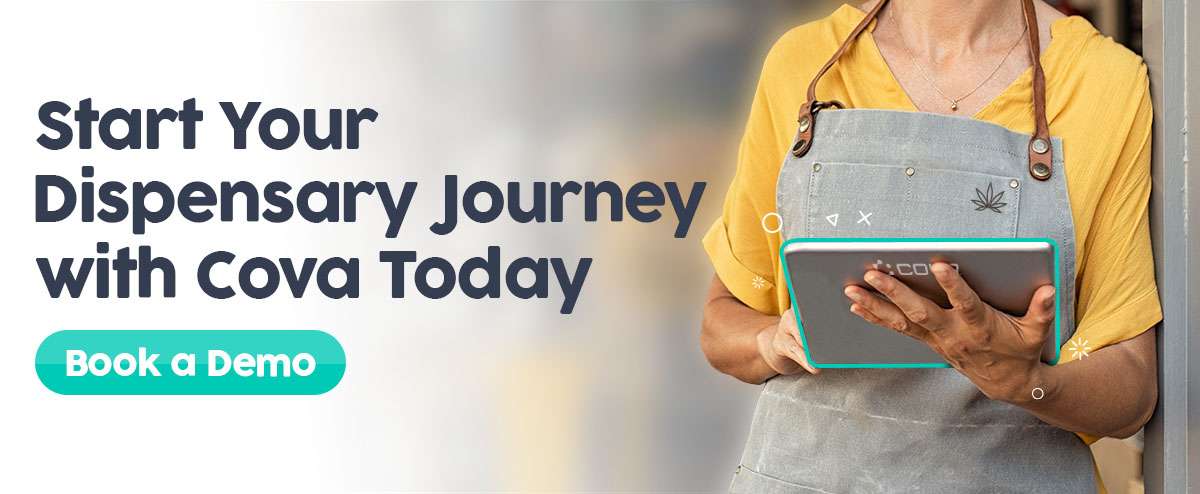 2. Stay Up-to-Date with Laws and Regulations
Cannabis regulations are constantly changing, so it's essential to stay up-to-date with the latest developments. This includes both state and federal regulations, as well as any local laws that may apply to your business. Make sure you have a clear understanding of all the cannabis regulations and requirements in Missouri and have a plan in place to ensure you are always in compliance.
3. Transitioning from Medical to Recreational Cannabis
If your dispensary has previously only sold medical marijuana, the transition to adult-use sales will require changes to your operations. You'll need to update your product offerings, labeling, and marketing to ensure your dispensary is compliant with the new regulations. You'll likely have to expand your cannabis product offerings and ensure that recreational marijuana inventory complies with the THC or CBD % limits. It's also important to educate your staff and customers on the differences between medical and recreational cannabis.
4. Prepare Your Staff and Update Processes
Your staff is the face of your business, so it's crucial to ensure they are well-prepared for the changes that come with adult-use sales. Make sure your budtenders understand the new regulations and product offerings and provide them with the training they need to effectively sell cannabis and serve customers. Additionally, consider offering incentives and bonuses to motivate and reward your team for their hard work during this transition.
5. Enhance the Customer Experience
Finally, it's important to focus on the dispensary customer experience. Whether a customer is new to cannabis or an experienced user, they should feel welcome and supported in your dispensary. Make sure your staff is friendly, knowledgeable, and able to answer any questions a customer may have. Change your dispensary layout, if needed. Add a section where you can display your adult-use marijuana products for customers to browse and any other sources of information for them to learn more. Additionally, consider offering a rewards program, educational resources, and other perks to enhance the overall customer experience.
In conclusion, preparing your Missouri dispensary for adult-use cannabis requires careful planning and preparation. By investing in the right technology tools, staying up-to-date with regulations, transitioning from medical to recreational sales, preparing your staff, and enhancing the customer experience, you'll be well on your way to success in the exciting new adult-use market. Ensure that your recreational dispensary operations remain compliant by using a POS system like Cova that has built-in purchase limits and 2-way integration with Metrc. Cova has a lot more to offer to help you grow your cannabis business. Book a demo now to learn more.