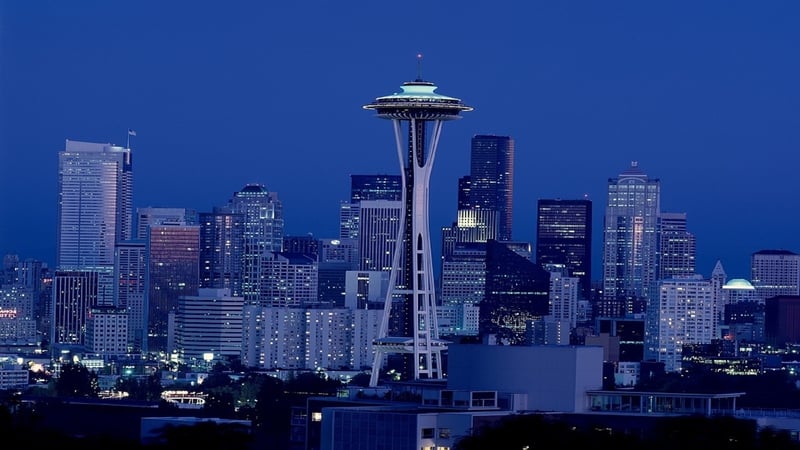 Marketing for any business can be a challenge, but in the cannabis industry, specific rules and regulations can sometimes make that job even more difficult. In Washington, advertising your cannabis retail operation requires you to abide by very narrow guidelines about your signage, merchandise, and even slogans.
Guidelines For Signage
Coming up with logos and catchphrases is one of the more exciting parts about opening up a new business, but if you want to display these items on your storefront in Washington, you might be out of luck. Anything that can be classified as mildly appealing to children is illegal, according to a law passed earlier this year.
While you are allowed to include your company name and location, the creative leeway you have regarding your logo or any images depicted on the signs will be heavily scrutinized. Billboards fall under very similar guidelines in Washington as well.
Although items like sandwich boards and sign spinners are illegal, we recommend taking advantage of easy to use digital signage in your shop.
Additional Advertising Angles To Consider
Since you have to be so strict when it comes to the signage of your cannabis retail operation, you'd hope that Washington would lighten up a little bit when it comes to other forms of marketing, right? Unfortunately, other areas in which you might want to promote your brand are also limited in a lot of ways.
The do's and don'ts of marketing your cannabis retail operation might be confusing, so we recommend referring to the detailed question and answer section published by the Washington State Liquor and Cannabis Board. To summarize the overwhelming amount of information, keep these main points in mind:
Dispensaries are prohibited from using coupons, giveaways, or handing out any merchandise with their cannabis branding on it
Shops must be careful that their advertising statements do not promise or promote any misleading effects
Advertising efforts must be at least 1,000 feet away from schools, public parks, or libraries
Similar to the rules about signage, no marketing material should include cartoon characters or images that would be appealing to children
Any advertising messages must contain warnings regarding potential health risks and impairment caused by marijuana use
Get Creative
While the State of Washington takes marijuana advertising very seriously, it doesn't mean that your creative juices need to be stifled. Use these laws as an opportunity to find other ways to market your brand and set yourself apart from the competition.
Are you looking for other tips and tricks that will keep your cannabis retail operation on the up and up? Subscribe to our blog today for the latest legal and compliance information.