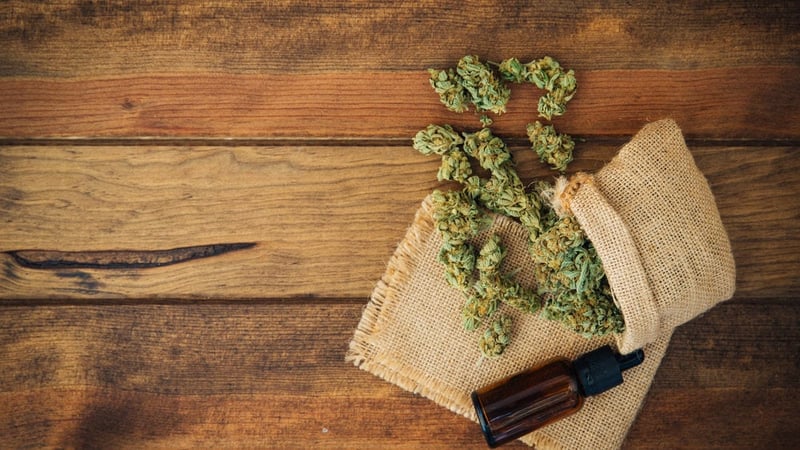 2016 marked a year of significant growth for the legal marijuana industry as more dispensaries cropped up across the United States and the industry as a whole experienced $7.2 billion dollars of revenue generated.
With such growth in the industry, the dispensary game has been seriously upped. With more cannabis entrepreneurs making moves to take advantage of the legal marijuana industries than in previous years, current and existing entrepreneurs will need to find new and innovative ways to stay on the cutting edge of the industry.
New trends will be emerging in 2017 that will change the legal marijuana industry, and here are just a few to be aware of.
Ancillary companies
The legal marijuana industry has become incredibly sophisticated with a number of businesses cropping up that deal in cannabis only. A common downfall of new cannabis-only businesses is that they are not scaled for growth and fall into an oversaturated market. Where can dispensaries push themselves to provide something new, innovative, and engaging to the marijuana customer?
CEO Mark Johnson offers entrepreneurs the idea of "the white space", which is the unchartered territory that exists beyond a company's core business. The legal marijuana business is no longer just about bud: it has become a robust industry with various edibles, concentrates and marijuana products appealing to a broader consumer audience.
At the same time, operational needs of dispensaries are requiring more specialized support and problem-solving: needs for cleaning, odor control, design, and accessibility are cropping up as dispensaries become more visited spaces.
Where can your dispensary push further to offer a product or service beyond what you already offer yet different than what other dispensaries are doing?
Patient empowerment through technology
When medical marijuana patients are visiting a dispensary, they rely on the budtender's ability to educate them on how certain strains will affect them. With education comes empowerment, where customers can take it upon themselves to make educated decisions on their preferred strains.
Many dispensaries are using technology to enhance the experience of their customers. iPads with a dispensary's menu help budtenders visually educate their customer on the various strains available. Some dispensaries have specialized smart phone apps designed to help customers identify preferred strains before and during the dispensary experience.
The budtender is intended to be the guide of the medical marijuana user. Choosing to use medical marijuana is an important decision and thus, the patient should be empowered through their knowledge of their options.
Live online engagement
Many people would love to be able to see a dispensary at work before they visit. Dispensaries are now embracing the various options available on social media, such as live feeds, to engage new and potential clients.
Take advantage of these marketing tools by live-streaming special events or special promotions while being sure to stay within the marijuana marketing laws of your state. Perhaps do a Q&A period, interviews with budtenders or clients, or feature some products available at your dispensary to help get people through your door.
Discreet ingestion or smoking options
People are looking for new ways to use their cannabis wherever its needed without drawing attention. As medical marijuana users continue to define the products that are most helpful to them, the manufacturers are coming out with more options for discreet ingestion or consumption. THC-infused edibles are being enhanced through offering micro-dosing options in fine confectionary form. Oils are available in pill form for quick and easy ingestion. Tinctures, which uses an alcohol soak to extract cannabis compounds can be dropped under the tongue.
For those who still do enjoy smoking their marijuana, vaporizers are becoming more sophisticated in how they work while design is allowing for more discretion. Many vaporizers on the market now able to burn flower or concentrates, and look nothing like a marijuana accessory. People can enjoy their cannabis anywhere, on the go, without drawing attention or creating hassle.
Memberships and rewards programs
Dispensaries are beginning to get very creative about the ways the engage their clients. Private social clubs exist where recreational marijuana is legal, but are only open to exclusive clients where they can enjoy a bud smoking environment with like-minded people.
Dispensaries are also using rewards programs to gain and ensure customer loyalty, offering a beginning incentive (i.e. a free joint) for the agreement that customers become long-term clients and purchases remain regular. Rewards programs offer different incentives throughout the program as well and members become privy to special promotions.
Themed décor
Since marijuana dispensaries are becoming plentiful across the states, they are finding new ways to theme their businesses to stand out from the rest. From channeling to 1930s speakeasies to offering something industrial chic, to some even incorporating virtual reality into their service model, dispensaries are becoming recognized across the country for their unique approach to décor and themed vibe. These approaches are encouraging with new businesses emerging who can find niche business opportunities within markets that align with their themes.
The marijuana industry in the United States is becoming an important generator for jobs and economic growth, proving to have possibilities for anyone eager to get into this industry. It is an industry undergoing rapid changes and innovation and thus those both in the industry and emerging need to stay on the forefront of emergent trends. The way you set yourself apart in the market can make or break your business. Never be complacent about ensuring your business is continuing to offer what is in demand for customers by staying aware of emergent trends.