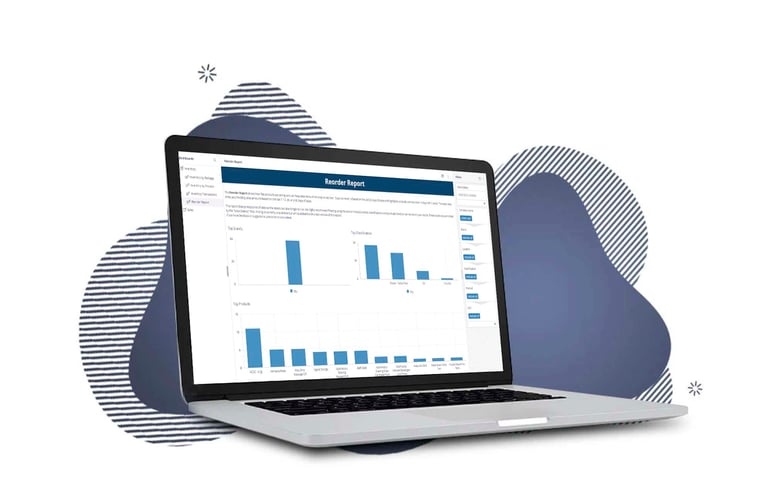 Since you're on this page, you're probably thinking about how to open a dispensary, or you already run a cannabis dispensary and want to streamline your inventory management. Either way, this is the right place for you.
Managing a dispensary can be time-consuming and hard, but what isn't? If you're unwilling to implement good strategies for managing your inventory, it may result in hefty fines, license revocation, or even criminal investigation. However, if you utilize the right strategies, not only will you be able to abide by the cannabis laws, but you can also increase profits and streamline inventory management and other operations.
You should know that because of seed-to-sale tracking and other compliance regulations, a dispensary needs organized inventory management more than any other business. This article explains cannabis dispensary inventory strategies, the importance of inventory management, and the challenges you might face.
What is Cannabis Inventory?
Inventory contains all of a company's goods, products, merchandise, and raw materials that are ready for sale to earn a profit. As a cannabis dispensary, your inventory includes marijuana products, such as seeds, trims, flowers, or infused products like oils, tinctures, drinks, etc.
The Importance of Cannabis Dispensary Inventory Management
To understand why inventory management is important, first, you need to realize what it includes:
Monitoring and controlling sales from both customers and suppliers
Organizing and securing products
Controlling the number of goods for sale
Fulfilling customers' orders.
Managing a dispensary inventory is quite different from other retail businesses. The government seed-to-sale tracking system keeps dispensaries' inventory under close watch, and many states require that your inventory syncs with systems like METRC and BioTrack. That's why you can't take inventory management lightly.
On top of that, inventory management helps the business owner provide better customer service, compliance reporting, and improved reordering procedures. You need efficient and correct inventory strategies to avoid breaking the regulations for cannabis dispensaries.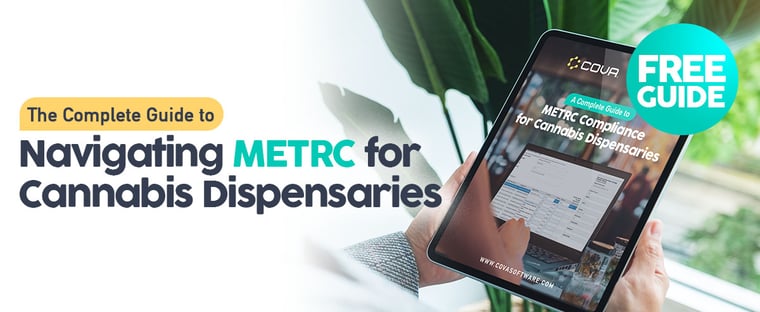 Cannabis Dispensary Management Strategies
In this section, we're going to review the best cannabis inventory management strategies.
Use the FIFO Strategy
FIFO, or first in, first out, is one of the best inventory valuation and management strategies for dispensaries. Based on this principle, the products you have on the shelves for the longest will fulfill customers' orders first. All cannabis-related products have expiration dates, so the FIFO method ensures they're sold before expiration.
Some other advantages of using this strategy:
Increases profitability
Prevents stockouts
Protects your business from inflation and price volatility
Integrate a Cannabis POS System
Any dispensary is in vital need of software solutions to track and manage its inventory. The software you need here is a point-of-sale one. With POS software solution, you're able to:
Handle transactions
Include check-in
Manage inventory
Ensure you're staying compliant
Integrate with your track-and-trace system
Integrate with the rest of your tools
You should already have a keen understanding of the need for a dispensary POS system. COVA software allows you to do everything we mentioned above. Other key features of COVA include:
Automating operations
Verifying customer ID and age
Calculating the THC amount and stopping sales that exceed legal amounts
Removing sold products from inventory
Including loyalty programs
Having several payment methods and cashless payment for the drivers
Having a queue management system
Reporting and analytics
Offering multi-location support
Personalizing customer experience
Offering offline mode
Offering an API
Integrating with other apps, such as Metrc, Leaf, and BioTrack
These features and an intuitive user interface create a seamless customer experience and easy workflows for your employees. Sign up for our demo and see for yourself!
Still not sure whether you need POS software? Read this guide: Why You Need a Cannabis Industry-Specific Retail POS System.
Conduct a Standard Inventory Audit Process
For proper reporting and compliance, auditing your inventory or physically counting all goods in the shop is essential. Here's what you can do:
Define the audit procedures for your store
Determine the roles of each employee
Teach some of the staff about the process
Audit every product in the inventory once a week at the very least
If you fail to gather correct inventory data, you will be at a loss and in danger of several risks, including:
Making poor ordering decisions
Getting out of compliance and being investigated by state regulators
Becoming slow in catching internal thieves.
Establishing dispensary standard operating procedures (SOPs) for inventory audits is advised to prevent fines. Ideally, you should thoroughly audit your complete inventory at least once weekly.
Try cycle counting to consistently audit your inventory over 30 days without counting everything all at once. The process of cycle counting involves counting only a category of your inventory every month until all inventory has been "cycled through" and counted. For example, you can assign each day of the week to a particular category:
Mondays: Drinks
Tuesdays: Tinctures
Wednesdays: Flower
Repeat this process at least once every week.
Do Not Use the LIFO Strategy
LIFO, or last-in, first-out, means that the products which came last should be sold first. This is not a good strategy for dispensaries because there is a risk of products expiring, which leads to lost revenue. However, you can use it for non-perishable products.
Prepare in Advance for Product Orders
There are some situations in any business that might cause product shortages:
Some external factors, such as political or fashion changes, might cause some products to sell more quickly or slowly than the business expected.
Products can be short-supplied due to seasonal sales spikes, discounts, and regulatory changes.
Your customer might not like your new product, which means it will stay on your shelves, taking the space of a wanted product.
New regulations can affect your sales drastically.
You may not be able to purchase needed products, either new or existing, because of cash flow issues.
Due to staffing problems, weather, etc., there may be delays with supply or transportation.
These situations might surprise you, or you may have expected them. Either way, you need a plan to prevent any revenue loss. Have a backup plan for product shortages, slow or fast sales, or other ordering issues. If you have unpleasant experiences with your current supplier, connect with another supplier offering fast shipping just in case.
Use JIT Strategy
JIT, or just-in-time, is a strategy in which products are bought from suppliers only when needed. In this method, dispensaries should be careful about stockouts. However, it's a suitable strategy to reduce inventory holding costs and increase inventory turnover.
Conduct ABC Analysis
ABC analysis is another inventory management technique that organizes your products based on their value. It ranks products based on their demand, cost, and risk data. This strategy helps you recognize your most profitable products for the financial success of your business. The most profitable items based on their sales volume are class "A" products.

Challenges of Dispensary Inventory Management
There are some challenges that dispensaries face while managing their inventory.
Time
Cannabis inventory management is rather time-consuming, and dispensary owners often struggle to finish their activities during working hours. You can save more time by utilizing the right software and manpower.
For example, employing a compliance officer or inventory manager would work best if your state requires using the seed-to-sale tracking system.
Dispensaries that rely on manual data entry will have backlogs if they enter the same products' data into regulators' seed-to-sale tracking system. As a result of those backlogs, regulators will find discrepancies in your inventory, which will lead to fines being applied to your license.
Auditing and Compliance
It's not enough to report product sales and adjustments through your business. To ensure that your physical inventory corresponds with the data you report to the authorities, you must also run inventory audits regularly.
This labor-intensive, time-consuming necessity will become increasingly frustrating without automated reporting and compliance tools. Inventory auditing must use automated processes to detect discrepancies before regulators do.
Data Security
The cannabis businesses must retain data on their customers and patients for several years after dispensaries generate it. Depending on the state and local jurisdiction, this period can range from two to seven years. It is also essential to protect the data from theft and corruption.
Inventory data follows many of the same rules. A dispensary's systems must be protected from infiltration with encryption and multi-factor authentication tools. As a result, inventory management and compliance resources can be stretched further.
Conclusion
If you, as a dispensary owner, want to secure long-term profitability, you need to plan and make sure you're ready for any unforeseen changes. One of the best strategies you can utilize is developing robust systems that integrate cannabis rules, POS, and inventory in a single solution.
There are several methods dispensaries use to manage their inventory:
Integrating Cannabis POS System
Conducting a Standard Inventory Audit Process
Not using the LIFO, or last-in, first-out model
Preparing in advance for product orders
Using JIT, or just-in-time model
Conducting ABC Analysis
If you implement the right strategies, you will successfully meet the challenges and won't be afraid of breaking any cannabis regulations. Contact Cova to learn more about our compliant cannabis POS and inventory management system.