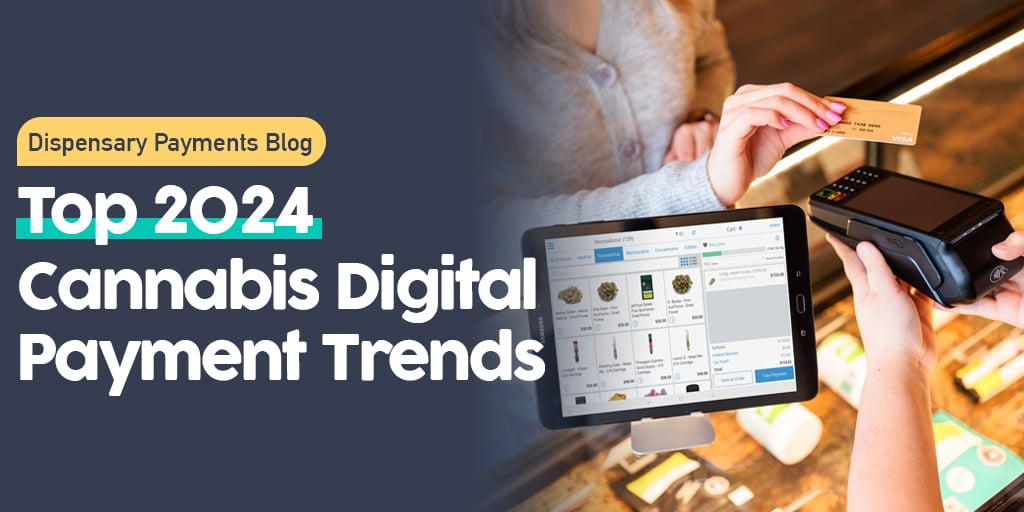 With several U.S. states legalizing the use of cannabis, also often called marijuana or weed, there has been an exponential rise in the sale and use of it over the last several years. Despite the rise of the legalization of cannabis use, it remains illegal on a federal level, and thus, there are still many challenges in its procurement, sale, and transactions. In this blog post, we will discuss some facts about cannabis and the digital payment trends and challenges dispensaries and cannabis retail stores still face today.
Cannabis Retail: The Legal Landscape
Among the first states to legalize cannabis for recreational use were Colorado and Washington—38 states have legalized its medical use, and 23 states have legalized it for recreational use so far. According to a study by Pew Research, 88 percent of U.S. adults have agreed that cannabis should be made legal for medical and recreational use.
Despite the growing call for cannabis to be made legal—to which several states have responded—cannabis remains illegal on a federal level for any purpose under the Controlled Substances Act of 1970. With the federal law still illegalizing its use, banking, primarily digital transactions related to cannabis remains challenging for most people.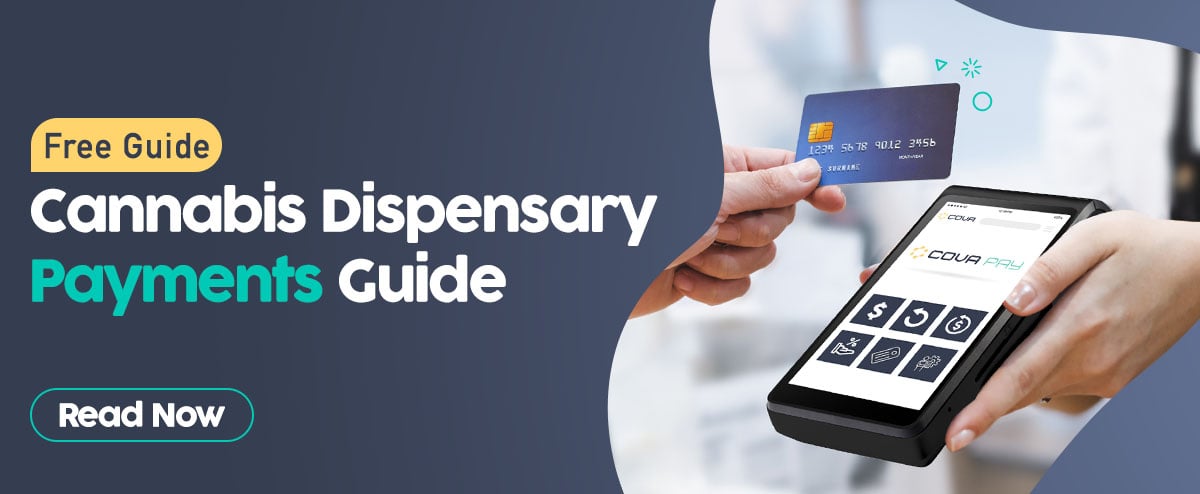 Cannabis Digital Payment Trends to Watch Out For
The absence of traditional banking methods to facilitate cannabis transactions due to its illegality allowed alternate solutions that enable easy cashless payment of cannabis products.
Over the years, developments have continuously been observed on how the digital payment landscape will change for the cannabis industry. Here are some trends and developments cannabis store owners need to know for 2024:
1. The Growing Cannabis Market
In a study by New Frontier Data, 18 additional states are projected to legalize cannabis use in the near future. With this in mind, projected U.S. aggregate sales of cannabis could reach more than $72 billion by 2030, with a 14 percent compound annual growth rate (CAGR). With the accelerated growth, it'll be essential to have alternate forms of legal payments for cannabis, as cash solely will only create problems for dispensaries.
Alex Milligan, Co-founder & CMO of NuggMD, says, "The overuse and abuse of anything is destructive and is not exclusive to cannabis alone. With the cannabis market increasing over the years, it goes to show that cannabis use should be regulated, not prevented, as its benefits outweigh its drawbacks on many aspects of the economy and the society."
2. The Need for Cashless Payment Methods
Because of the high risk involved in carrying huge amounts of cash around to pay for cannabis transactions, going cashless with dispensary software is more beneficial for sellers and consumers. It eliminates the security and safety risks and helps both parties conveniently transact without the need to manually count money, which poses a greater risk for errors. Furthermore, managing cash requires cannabis dispensaries to reconcile cash count at the end of the day, which becomes a tedious task, especially when a massive amount of money is involved.
According to Jim Pendergast, Senior Vice President at altLINE Sobanco, "A digital payment option, several of which are readily available online, allows ease of business between the seller and the buyer through QR code scanning and payment transfers, as well as POS, compliance, managing inventory and generating reports for accounting use."
3. Security Risks of Cash Cannabis Payments
There has been an uptick in cannabis business theft and burglary, again, attributable to the cash-only method of transaction that most cannabis-related businesses (CRB) do. The lack of banking access makes them a desirable target for smash-and-grab robberies—even using forklifts—to break into CRBs.
Anthony Martin, Founder and CEO of Choice Mutual, says, "With the lack of digital payment and sufficient cashless options, CRBs will continue to suffer tremendous losses from these criminal acts. While crime insurance for cannabis stores is an option, this does not eliminate the significant threat it poses for the safety of the store employees, its products, and finances."
4. Credit and Debit Cards for Cannabis Payments
Despite cannabis being legal on a state level, it is still included in the prohibited drugs outlined in Schedule 1 of the Controlled Substances Act. This puts shackles on the hands of banks and payment networks to accept any transactions dealing with cannabis.
Financial networks like Visa and Mastercard have cracked down on cannabis or marijuana transactions through their system through cashless ATMs. Mastercard released an instruction in July 2023 of its decision to decline these PIN debit transactions due to federal illegality. Visa had also issued a separate memo to this move in 2021.
Volodymyr Shchegel, VP of Engineering at Clario, says, "Cashless ATMs were one of the few options CRBs had to facilitate cashless payments, but with two of the biggest financial networks cracking down on cashless ATMs, cashless transactions are a problem for the industry at large unless the legislation makes its moves—particularly the SAFE Banking Act."
5. SAFER Banking Act Advancements
There isn't an absence of legislation to help CRBs operating under a legal state to transact cannabis. The SAFER Banking Act (previously SAFE Banking Act) is the response to the dilemma faced by the cannabis industry in dealing with banking and financial institutions to facilitate payment, do business, and seek financing help.
The act passed the House of Representatives in 2019 but failed to do so in the Senate—requiring further revisions. In April of 2021, it once again passed the House, with the act finally passing the Senate in September of 2023.
This development has buoyed the cannabis industry, increasing hopes for more accessible payment methods and banking transactions. However, this act needs further scrutiny and amendment before the House and the Senate before presentation to the White House.
6. The Use of Digital Currency as a Form of Payment
With limited financing options, digital currency or cryptocurrency is one of the few alternatives that many CRBs have sought to answer the increasing need for cashless payments.
An example is PotCoin, a cryptocurrency exclusively used by those in the legal cannabis industry to buy and sell cannabis. PotCoin has its digital wallet, from which buyers and users with crypto wallets can transact. What's more, is that PotCoin allows the anonymous purchase of cannabis.
Despite its benefits, PotCoin, and cryptocurrency in general, are not ideal for day-to-day business transactions. Cryptocurrency is highly volatile, and many individuals unfamiliar with cryptocurrency are at greater risk.
Wrapping Up
Cannabis transactions, as of this day, remain a challenge for everyone in the industry and those who wish to procure them. Despite being declared legal on a state and local level, its federal illegality still bounds the industry and inhibits its full potential.
All hope is not lost, however, as recent developments are allowing the industry to see the light in legal banking transactions, which will give everyone in the industry more access to easy digital payment methods, improved security, and financial access. With Cova Pay, you can accept digital payments at your dispensary legally. Click below to learn more.