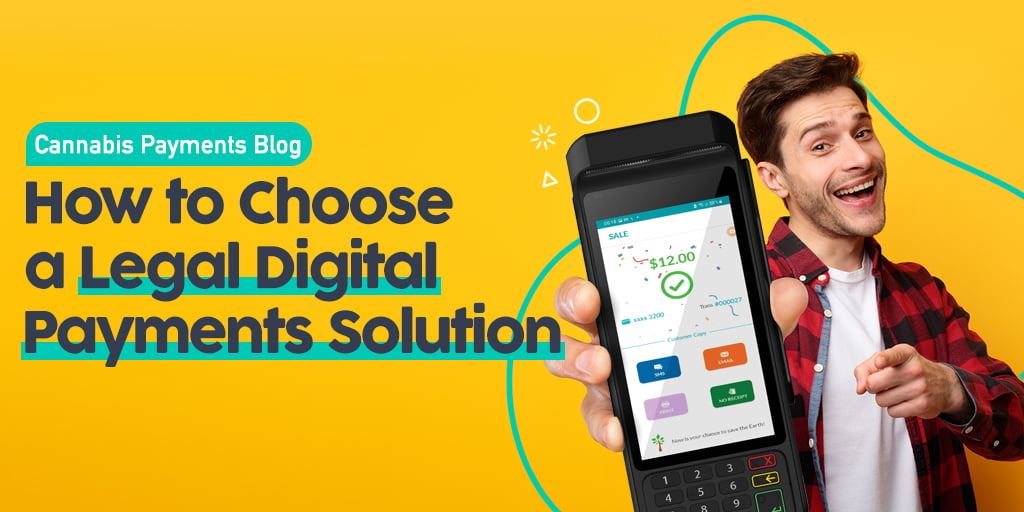 The cannabis industry is constantly evolving, and so is the technology used for processing transactions. One of the most significant changes has been the move towards cashless payment solutions for dispensaries. However, not all cashless or digital cannabis payment solutions are created equal. Some cannabis POS companies offer solutions that may not be allowed anymore in your state, like cashless ATMs- which can put your dispensary at risk of compliance violations. Although cashless ATMs were widely used until 2022, with the recent crackdown, this form of payment may not be a viable solution anymore.
Many dispensary technology companies are still offering questionable cannabis payment solutions falsely labeled as the legal alternatives to cashless ATMs for dispensaries, and you must beware of them. In this blog post, we'll answer some of the most frequently asked questions about digital cannabis payments and their legality and provide you with the information you need to choose a legitimate cannabis payments solution for your dispensary.
Are Digital Payments for Cannabis Legal?
The legality of digital payments for cannabis transactions can vary from state to state and depends on what kind of solution you may use for payment processing. However, digital payment processing for dispensaries remains a grey area due to the conflict between state and federal laws governing cannabis consumption. Despite this, many dispensaries have started to accept digital payments as a way to reduce their dependence on cash and provide customers with more convenient payment options. If you use a legal cannabis digital payment solution like Cova PIN Debit, your dispensary will always remain compliant with all regulations.
What are the Risks of Using Illegal Cannabis Payment Solutions?
Cashless payment solutions that are not in compliance with the law can result in serious consequences. Interruptions, a bad reputation, prohibitive hardware costs, and the waste of time and money for redundant applications and setup are just a few of the drawbacks of using an illegal cashless payment solution. Your dispensary could face legal action and even be shut down, which could damage your reputation and negatively impact your business.
What are the Benefits of Providing Cashless Payment Options?
By providing legal cashless payment options like PIN debit to your customers, you can improve their experience and increase customer loyalty. Customers appreciate the convenience of being able to make transactions quickly and securely, and they are more likely to return to your dispensary if they have a positive experience. Besides other benefits of digital cannabis payments, offering compliant cashless payment options helps you abide by the law and reduce the risk of legal action or other consequences, as tracking and tracing become much easier. When selecting a cashless payment solution, be sure to do your research and choose one that is secure, efficient, and cost-effective, like PIN debit. By offering your customers a legal and convenient payment option, you'll be well on your way to success in the rapidly growing cannabis industry.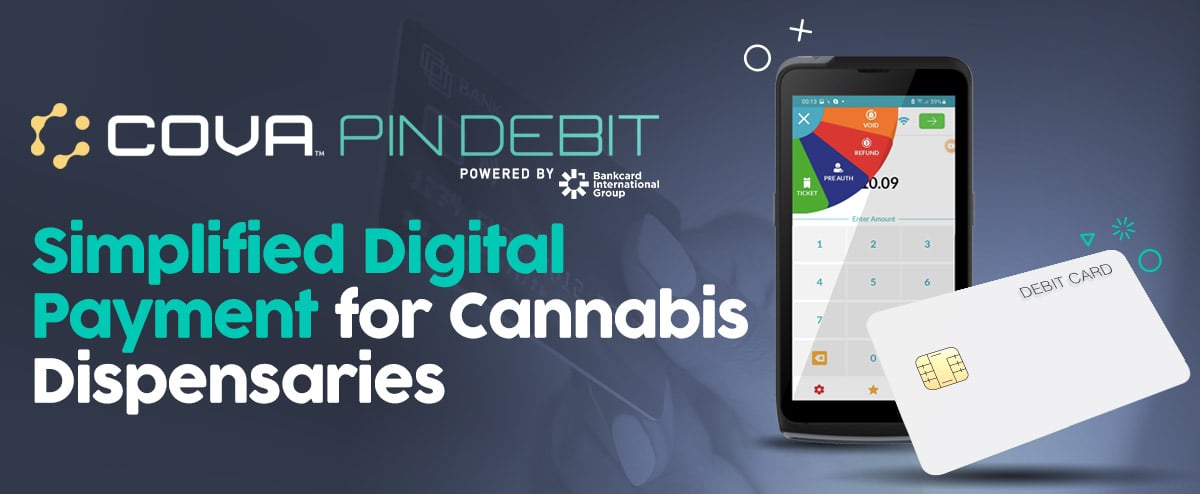 Is Cashless ATM for Cannabis Payments Legal?
Cashless ATMs for dispensaries are not exactly legal anymore. They have indeed been a popular payment solution for the cannabis retail industry, as they provide customers with a convenient and secure way to access cash. However, with the recent crackdown by digital card processing companies, the legality of cashless ATMs is questionable, so it's important to make sure that the solution you choose is legal in your state and compliant with regulations.
What's the Difference Between Cashless ATM and PIN Debit Solutions for Dispensaries?
There are two main types of cashless payment solutions for cannabis dispensaries: cashless ATMs and PIN debit. Cashless ATMs require customers to round up to the nearest $5, which can result in overcharging. They also take a percentage of each transaction as a fee, which can add up over time. This not only eats into your dispensary profits but also dampens the customer experience, as they pay more than the transaction amount.
On the other hand, PIN debit is a legal solution that is compliant with state and federal regulations. It provides a secure, efficient, and cost-effective way to process payments, and it doesn't require customers to round up their purchases. In fact, Cova Pay's PIN Debit solution charges the exact amount that the customer owes you for the purchase, and the money gets deposited directly in your bank account.
Are You Using a Legal Payment Solution?
If you're using a cashless payment solution for your cannabis dispensary, choose a solution that uses a secure payment network, offers full transparency, and complies with all relevant regulations. If you're unsure about the legality of a particular payment solution, it's always a good idea to consult with a legal expert, reach out to your state's regulatory agency for clarification, or use a tech partner you trust to keep you compliant.
How Do You Legally Accept Digital Payments for Cannabis?
To accept digital payments for cannabis, you'll need to choose a payment solution that is compatible with your dispensary POS system and compliant with all legal requirements. Cova Pay's PIN Debit solution for cashless cannabis payments, powered by Bankcard International Group, is a direct bank-to-bank transaction that charges the debit cardholder immediately in the exact dollar amount without any intermediate cash-holding partners. Read about all legal alternatives for digital cannabis payments here.
How to Ensure the Legitimacy of Your Digital Cannabis Payments Processing Solution
When choosing a digital payment solution for your cannabis dispensary, it's important to do your research and choose a legitimate solution that is both legal and secure. Here are a few tips to help you choose the right solution for your dispensary:
Check for Transparency: Make sure that the processor you choose explains the solution without skipping any important steps or details. A simple search shouldn't reveal any surprise/conflicting information or red flags about legitimacy.
Look for a Secure Solution: Choose a solution that uses secure encryption and fraud protection to protect your customers' information and ensure the security of their transactions.
Choose a User-Friendly Solution: Make sure that the solution you choose is easy to use and provides a good customer experience.
Compare Fees: Consider the fees associated with different payment solutions and choose one that offers the best value for your dispensary.
Software Integration: Ensure that the chosen solution integrates with all the other dispensary software you use for a seamless experience.
In conclusion, choosing a digital cannabis payment solution is an important decision that can have a significant impact on your dispensary's success. By doing your research and choosing a solution that is both legal and secure, you can help ensure that your dispensary is providing customers with the convenient and reliable payment options they need. Additionally, by partnering with a reputable dispensary technology provider like COVA, you can take advantage of the latest technology and stay ahead of the curve as the cannabis industry continues to evolve. With Cova Pay's simple, frictionless, and secure cannabis payments, you can accept cashless payments at your dispensary and trust us to support your business and help you grow.