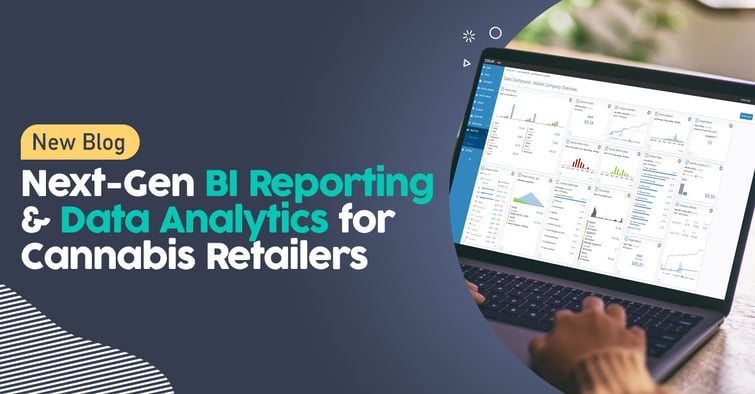 The cannabis retail industry has experienced exponential growth in a short period, and leveraging data is essential for sustainable long-term growth. With stringent government laws, cannabis retailers and dispensaries have to collect and report certain data to regulatory agencies. However, not all technology solutions can help you capture data strategically and break down the complex analytics for business intelligence insights. Cova POS recently incorporated AI-driven analytics into its reporting capabilities, which will help cannabis retailers make better and faster decisions for their businesses.
Cova's data analytics is the next-gen business intelligence software that collects information from all your sources and unifies them into a single repository. This powerful solution will be synced with existing Cova POS dashboards to generate visual reports and smart data analysis. With this new feature, your point of sale system's cannabis retail analytics and BI reporting capabilities will help you take your cannabis retail business to the next level. In this blog post, we highlight how these advanced analytics can help you make better business decisions for your dispensary and why you must expect such advanced analytics and reporting features from your POS provider.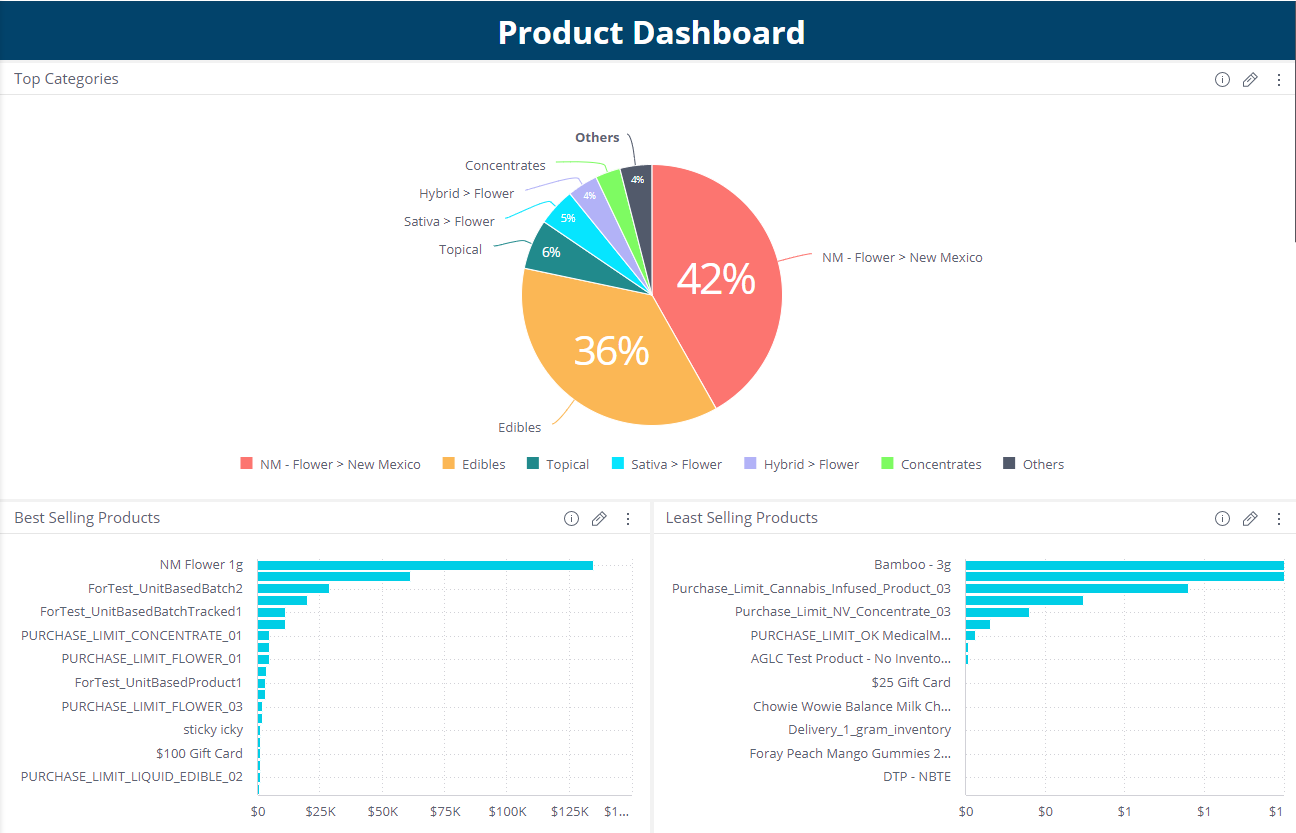 1. Sales Trends Analytics for Maximizing Revenue and Profits
Sales trends analytics from your POS reports allow you to discover what products and categories resonate more with buyers. This helps you keep the right amount of the right cannabis products in stock and create targeted marketing campaigns to maximize margins and revenue. With AI-powered analytics, you can also identify high-value clients, top-performing locations, and the most popular or profitable cannabis product categories. You can filter sales trends by days, weeks, months, or any specific duration critical to your dispensary and by medical and recreational sales if you cater to both clientele. Such a powerful retail distribution management dashboard allows you to measure each category's sales, get profitability insights, and also compare offline vs online cannabis sales.
2. Purchase Behavior Information for a Superior Customer Experience
AI-powered analytics on Cova POS let you easily prepare, analyze and visualize big data to find patterns in purchasing behavior, attract more customers to your dispensary, and offer an enhanced customer experience. You can break down consumer information based on age, gender, other demographics, products purchased, etc., and curate a superior shopping experience for them. With such data-driven analytics and features, cannabis retailers can collate individual data, including product preferences, eCommerce search history, shopping patterns, spending habits, and the most successful marketing and engagement strategies. With such extensive information, it's easy to assess consumers on a more granular level and use these insights to improve ROI while creating a better customer lifecycle and building loyalty for your dispensary.
3. Inventory and Supply Chain Data for Streamlining Operations
In cannabis retail, you can't stock up on too much inventory as your customers want the freshest products possible. And if any of your cannabis products expire, regulations prohibit their sale, and eventually, it all goes into the dump. Having too much of a product that isn't selling or not enough of a popular strain of cannabis can also hurt your bottom line. Advanced analytics help cannabis retailers reduce expenses on inventory and ensure that their stock converts into sales instead of sunk costs. The data will help you discover redundancies and design winning strategies for products or brands to stay ahead of customer preferences, streamline your inventory management and reduce your supply chain expenditures.
4. Predictive Analytics for Better Pricing and Promotional Strategies
Setting prices for perishable products like cannabis is challenging, and demand varies as well. Many retailers base their prices on historical data or seasonal demand and trends. But using predictive analytics can help you find the best times to start increasing or reducing prices while taking into account the shelf life of your cannabis inventory. AI and predictive analytics from Cova's dashboards can track product inventory levels and competitor prices and estimate demand to determine ideal pricing strategies. If you are proactive with your pricing, you can extract maximum value from your store analytics and launch profitable promotions on holidays and celebrations like 420 while staying ahead of the competition.
5. Customized Real-Time BI Reporting for Long-Term Growth
With real-time analytics and business intelligence reporting, cannabis retailers can better anticipate the demand for products, when and where will the orders be placed, and adjust their strategies accordingly. All this business intelligence can help dispensaries optimize and scale up operations, as and when required, to ensure maximum profits and growth.
These actionable insights on Cova POS will help dispensaries meet new demands due to better supply chain management and logistics, adjust their pricing accordingly, and offer a personalized customer experience. In the dynamic cannabis industry, it's important for retailers to partner with a technology provider that always has their best interests at heart and keeps innovating to offer such advanced technology solutions for long-term growth. If you'd like to learn more about how Cova can help your dispensary business grow with our cannabis POS and reporting capabilities, book a demo now.