Consumers of all kinds are always hunting for good deals and discounts on products, and legal cannabis is no different. Cannabis products tend to have a lingering reputation of being too expensive for recreational consumers that are used to grey-market pricing. The combination of these factors makes discounting a necessary strategy to show your customers there are indeed discounts that are too good to miss.
However, there's a lot that's different about cannabis discounting and dispensary promotions, and there's a lot more at stake. The compliance, the particular SKUs, marketing restrictions, and the volume of what can be purchased in one go make structuring dispensary promotion programs difficult comparatively to other retail industries. However, what doesn't change is that consumers still value a great deal and discounted items that aren't indicative of a loss in quality. Discounts are still important to your customers, and while it's a more tedious process compared to typical retail environments, it is definitely still worth establishing for your business.
In this article, we'll mention a few effective cannabis dispensary discount tactics that benefit your customers, and give examples of promotions that can help you achieve your goals.
Identify Why You Want to Discount Cannabis Products
In any retail situation, it's not the best idea to discount products at random without establishing a clear objective prior. Identifying a concrete goal will help you in deciding which products are discounted and why, how much to discount items, and how you promote that discount across your communication channels.
For example, you might decide that increasing brand loyalty is the most important goal, as discounts can help customers buy-in to your retail store over your competitors. This is truly effective when your competitors are carrying the same products, allowing your store to attain more brand affinity by offering the lowest prices.
Similarly, discounts are a fantastic way to promote new products to your customers. Building a promotion around new SKUs and product lines from your suppliers allows for an exciting introduction into those products.
Another worthwhile goal involves using timed discounts to increase foot traffic during slower hours. Your software of choice will likely allow you to implement price changes automatically during slower hours, incentivizing customers to come in during off-peak times. An example strategy for off-peak in store promotions includes also the 'happy hour' method, where you have some dice or a spinning wheel by the till, and customers get to interact with something to determine their discount. Having interactive elements in your retail store is another example of what can set you apart from competitors and increase your brand loyalty.
The Power of Cannabis Discount Presets
No matter what your prerogative is for discounting, without presets or automation it can be extremely tedious and time consuming to manually change the discounted prices and transactions in your software. Discount presets are a way to save your budtenders time and make discounted transactions effortless for your customers.
Discount presets involve creating groups in your software to apply discounts to veterans, students, or any VIPs at your discretion. Catering to the exclusivity of these groups is a surefire way to keep them engaged with your brand. Cova's auto-apply discounting feature comes ready to go, and is flexible and easy to set up. Whether you choose to preset the discount or manually apply it at checkout, the options are there for any situation.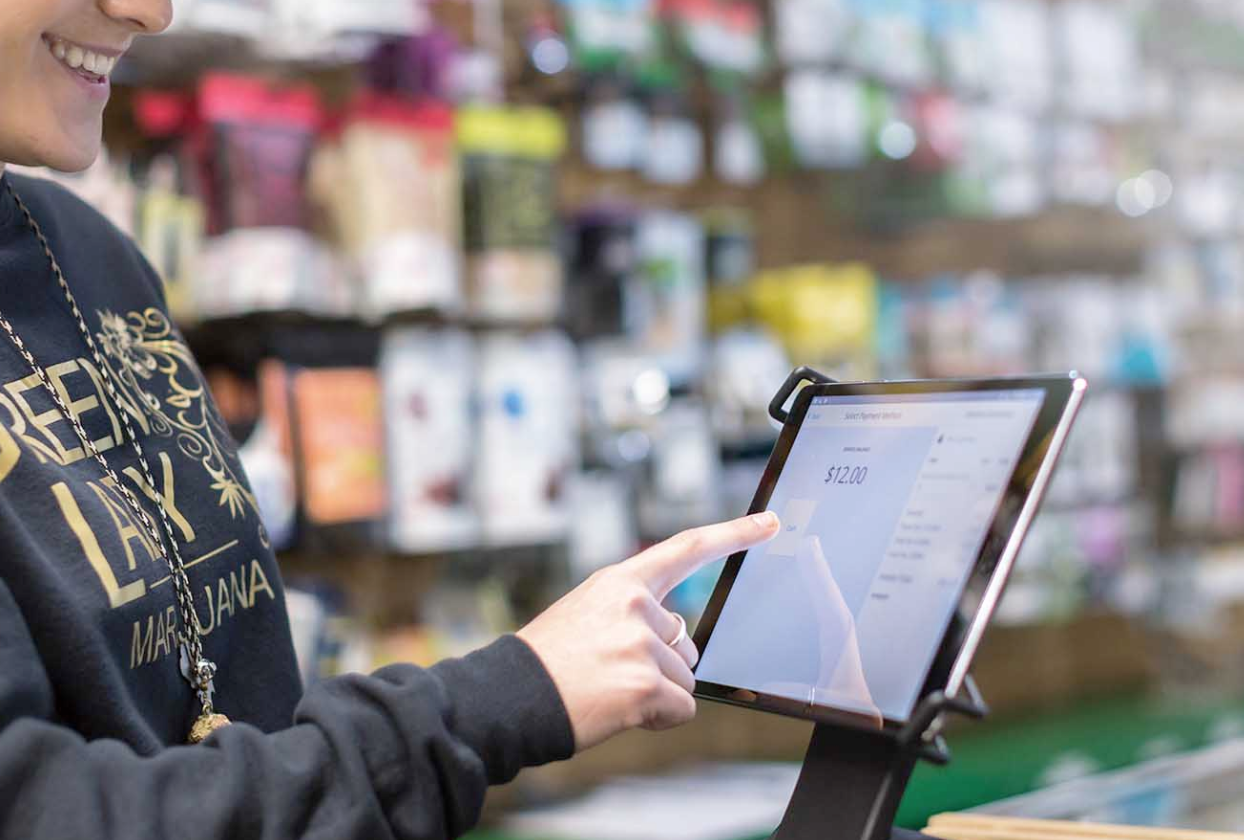 Something you'll want to avoid is putting all the fate of the discounts in the hands of your staff. Unfortunately, it's possible for your staff to abuse the use of discount presets on their friends, family, or as a tactic to increase tips. Cova has thought about this and included discount limits that prevent these issues from arising, helping you regulate your discounts and not slash too much off the price to where it eats into your profit margins.
Dispensary Discounting Tactics
Now that we've covered the how and why regarding discounts, let's dive into some common promotions and tactics:
Online Discount Codes
Cart discounts are also commonplace and have taken the e-commerce world by storm. With this simple tactic, your customers simply punch in a discount code and slash an allocated percentage or set price off of their entire cart. It's a popular method in the places that allow it, but remember, it's still prohibited by many states.
This tactic is especially useful if you're trying to promote any online activity, or if you're trying to incentivize specific payment methods. You can also offer codes as a means to get customers to sign up to a newsletter or be in your email database. For example, you can put a signup form on your website and advertise a code like "GET20" for new, local customers where they can sign up and immediately get a redeemable code that works on their next purchase.
Special Events & Holidays
Discounts related to special events and holidays are perhaps the most time-sensitive and specific of the bunch. These tend to manifest as one-time discounts or promotions that run for the three week window for holiday shopping in December, for example. However, this isn't limited to just popular holidays - you can offer discounts that celebrate your grand opening, or partnerships with suppliers, too.
This is where gift cards can also be used in your holiday promotions to bolster your offerings to customers. Cova is the first and only cannabis POS provider to offer branded gift cards to our retail clients that doesn't require a third-party application or terminal. This makes it much easier to activate, track and manage directly on Cova's platform. To read more about Cova's gift card program, click here.
Enhance your discount program today with Cova's auto-apply discounting feature for more profits and better brand loyalty. Click the button below to get started.