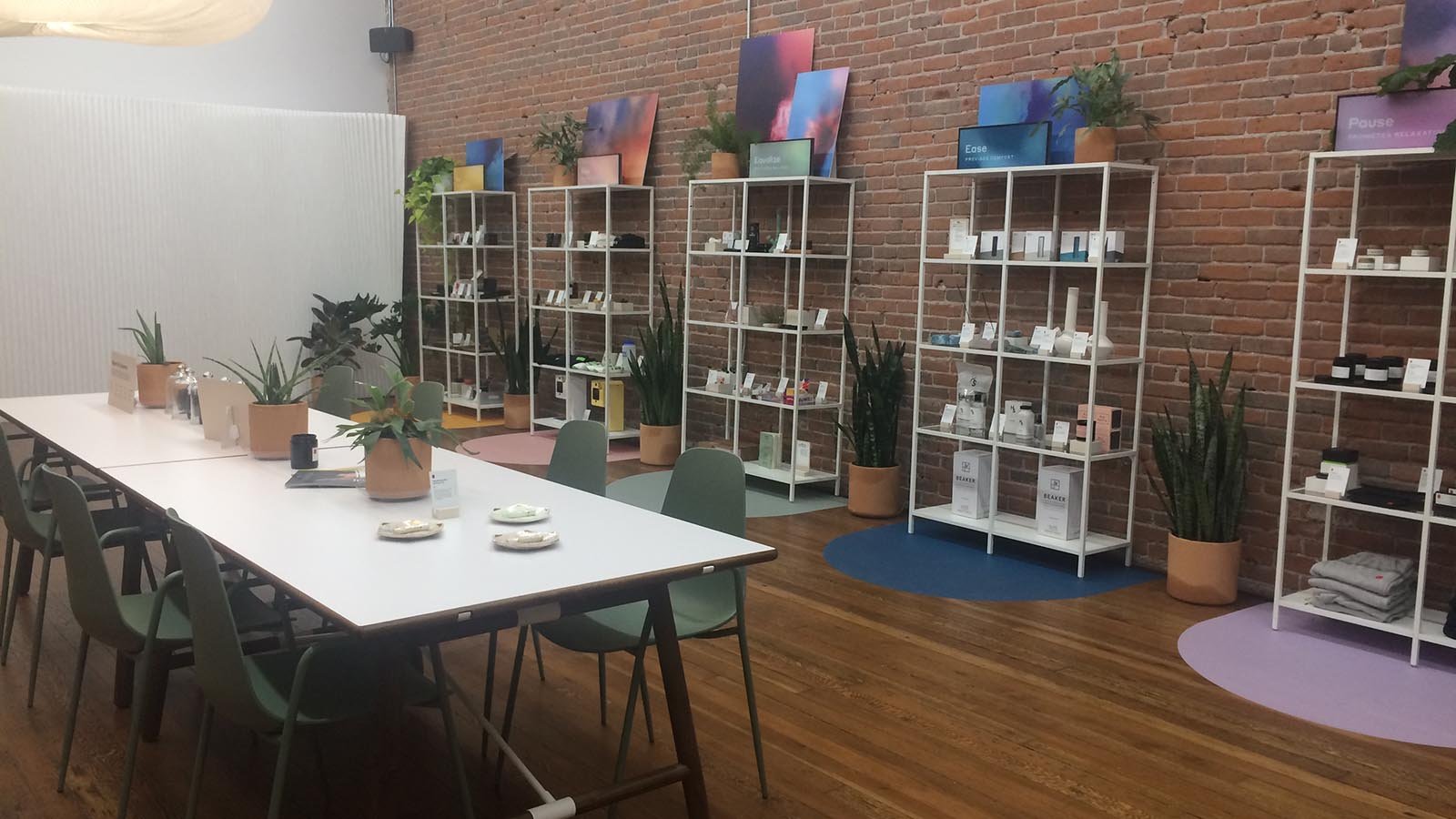 Over the last two decades, pop-up shops have emerged as one of the most effective ways for traditional retailers to reach customers and boost sales. Whether up for a weekend or a few months, the pop-up shop's temporary nature gives retailers the opportunity to quickly sell product and generate buzz while also increasing brand awareness in new markets.
Whether your local and federal laws governing cannabis retail allow for the set up of a pop-up cannabis dispensary to sell products or limit sales to accessories and branded merchandise only, this format is an effective way for retailers to expose their brands to a wider audience.
Before getting started, it's important to research the rules and regulations in your state or province to verify what's required for a compliant cannabis retail pop-up. From there the objective is to maximize the temporary time and space to the fullest.
In this post, we outline 5 ways to ensure that your pop-up pot shop is a success:
1. Choose The Event Strategically
Deciding which local event or location to base your pop-up shop is a critical first step, and should be approached as strategically as any other key marketing decision. Does the event, venue, or city where you're thinking about holding your pop-up make sense for your brand? Is it a location where your target audience can easily attend? Your answers to these questions don't just cross a few tasks off your to-do list; they also reinforce some of the key components of an effective cannabis retail marketing strategy.
2. Choose The Product Selection Carefully
Pop-up shops are meant to offer customers a curated shopping experience, giving them a taste of what your brand is all about. Instead of packing the temporary space with everything in inventory at the primary location, the pop-up provides retail owners the chance to showcase select items and even sell merchandise unique to the event. Launching a pop-up in an affluent area frequented by celebrities like Hollywood is your chance to showcase premium pipes, grinders, and other accessories that have a higher price point. For a pop-up in celebration of the 4/20 holiday, it may be more appropriate to sell branded t-shirts and hats that are more accessible and appeal to a cross-section of adult customers.
3. Price Your Pop-Up Products Accordingly
Pop-up shops are temporary, which allows retail owners to use this limited-time-only status as a way to use their pricing to create urgency. In establishing your dispensary, you've likely explored the competitive landscape and target audience demographics as part of your overall marijuana pricing strategy, and your pop-up should be no different. Create accessory product bundles especially for the event, using their uniqueness and limited availability to encourage customers to buy now. Educate pop-up shop customers about your dispensary's unique selling propositions, whether it's the most advanced budtender training, fastest delivery service, or the most extensive selection of strains in the area. A pop-up is also the perfect venue for demonstrating your brand's commitment to excellent customer service, so be sure to tell them all about your wide product selection and emphasize perks, like your dispensary's customer loyalty program.
4. Use Marketing to Make Your Pop-Up Memorable
With the right marketing, pop-up shop visitors can easily be turned into retail store customers. In addition to sharing information about the storefront, retail owners who engage customers through creative marketing techniques also provide valuable insight into the overall brand experience. At the event, motivate customers to share their email addresses by inviting them to spin a wheel for a chance win a hat, grinder, or other branded merchandise. If cannabis sales aren't allowed at your pop-up, use the space to educate customers about cannabis as Leafly did with their immersive Learning Hub in celebration of Canada's Legalization Day. Have one or more of your top-performing budtenders lead brief workshops throughout the day where customers can learn cannabis basics. Another idea is to collaborate with a cannabis brand by transforming a section of your dispensary into a pop-up-within-a-shop. This allows the brand to interface directly with customers and gives retail owners the added value of benefiting from the brand's own marketing and promotion of the event.
5. Track Sales and Manage Inventory Remotely
At the end of the day, a pop-up shop is a reflection of your retail brand. A slow or disorganized checkout process at your pop-up event could result in customers having a negative perception about your dispensary, regardless of whether things typically function perfectly at your permanent location. At Cova, we understand the importance of having a dispensary POS system that makes every customer transaction smooth. A wireless POS system with functional offline mode like Cova's offers complete POS functionality no matter where you are as long as there's a Wi-Fi connection. When participating in properly permitted cannabis events, this critical feature helps you remain compliant by ensuring that all transactions are recorded in your system and transmitted to the state's reporting database. This way, you don't have to remember to manually report the sales to the state after the fact.
To learn more about Cova POS and how it can help streamline your cannabis retail operation on the dispensary floor and beyond, book a free demo today!