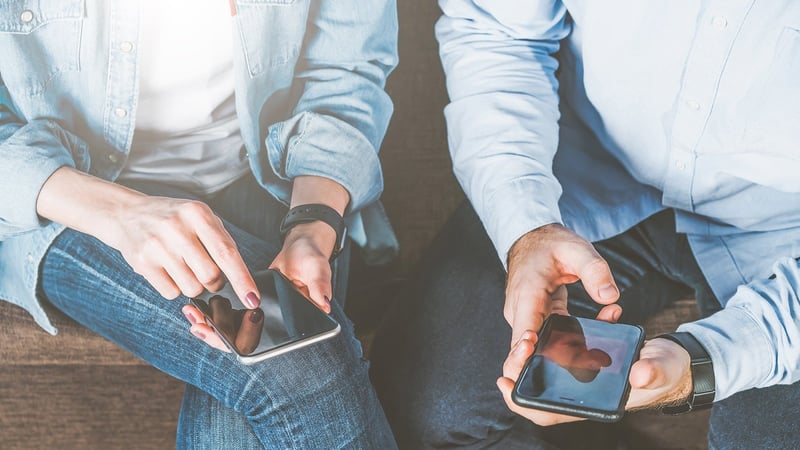 Is your cannabis retail brand reaching fans on Instagram?
Instagram currently boasts around 700 million monthly active users. In fact, it has become one of the most popular social networks worldwide. One report revealed Instagram has the highest engagement rates between customers and brands.
Today Instagram is home to a thriving online cannabis community. If you're looking to increase engagement, build your fan base, and promote your dispensary's brand on Instagram – here are 5 helpful tools.
1. Instagram Business Account
Have you switched to a business account on Instagram yet? While not technically a tool, Instagram's business account features are really valuable. To get a business account you'll need to switch to one on the app directly. (learn more about how to do that here.)
Once you have a business account on Instagram, you can add the contact information and location of your dispensary directly onto your profile. This is a huge advantage in comparison to a regular profile. Prominently displaying your contact info makes it way easier for people to reach you. Plus, with a business account, you'll also have access to in-depth analytics where you can gain actionable insights about your posts, audience, and account.
2. Buffer
Reach your audience at the best times with social media scheduling tool Buffer. While Instagram does not permit outside apps to post, Buffer is the next best thing. Buffer sends a notification directly to your mobile device with your photo and the pre-written caption you're planning to post. All you have to do is click the notification, and your post is loaded onto Instagram.
Buffer can streamline your entire posting process. It can also help you create a consistent content schedule. Posting consistently will boost engagement and draw more followers to your dispensary's Instagram account. Buffer helps you stay on track to maximize your brand's impact.
3. Word Swag
Transform text into captivating images with Word Swag. An app for Android and iOS, Word Swag allows you to create high quality and original graphics within minutes. You can upload images to the app or select one from their gallery. Word Swag includes custom layouts, image filters, hundreds of quotes, and even the ability to incorporate your logo. The app is super simple to use and creates professional looking images in just a few clicks. Word Swag is a great tool for publishing branded posts.
4. Social Rank
Have you ever wondered who your top Instagram fans are? Social Rank is an analytics tool that helps you find and analyze your target audience. Unlike the basic Instagram business analytics (refer to #1 on this list) Social Rank identifies, filters, and segments your top fans.
Why is this information valuable? You can analyze exactly who is engaging the most with your brand. This information will help you create more effective marketing campaigns along with building a deeper connection with your audience.
5. Hashtracking
Track how a hashtag is performing on Instagram with this handy tool. Hashtracking delivers real-time reporting along with historical data on hashtags. Simply type a hashtag and into the search bar, and you'll see key info like a hashtag's activity, engagement, peak use, top sources, related hashtags, and more.
This information is vital to building your cannabis dispensary's Instagram account. To maximize your leverage (and reach) on the platform, you need to know what hashtags are going to be the most effective for your brand. Plus, Hashtracking is a great resource for monitoring industry trends.
These are just a few of our favorite tools for Instagram. If you want access to more helpful resources, subscribe to our blog for the latest buzz.
P.S. – Connect with Cova on Instagram here.